On a cold and rainy November night, 7th and 8th graders from Mt. Olive Lutheran Church in Lake Havasu City, Ariz., learned about homelessness in a way that would change their lives forever. The students and church leaders had planned and worked toward this night for three months.
Patricia Jacques, a case manager for Catholic Charities homeless services, was contacted by the youth group prior to see if Catholic Charities needed a service project to help the local homeless population. The youth group spent that three month collecting items for Courage Bags.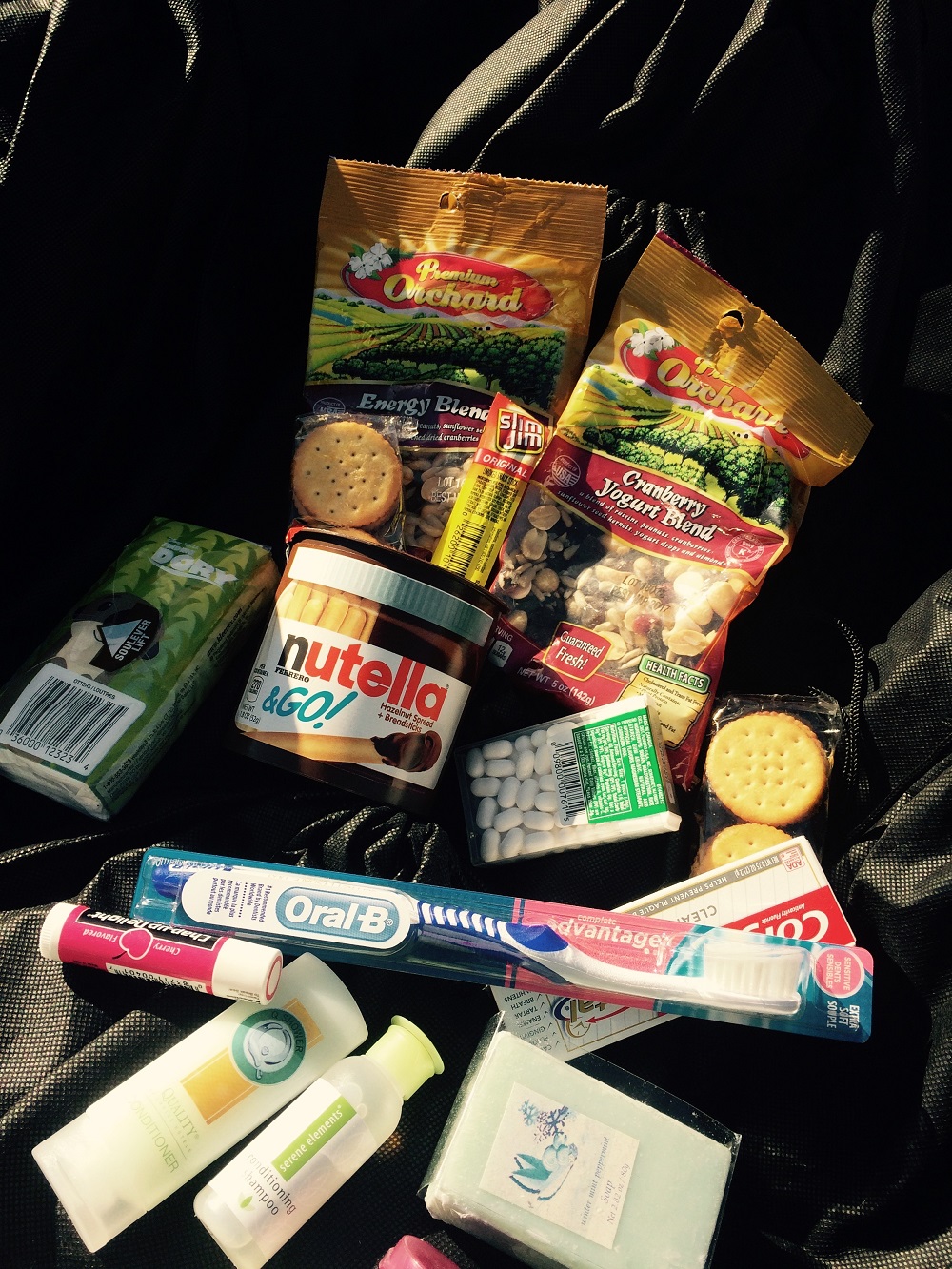 Understanding Homelessness
Jacques was invited to speak to the students and have a frank discussion about homelessness. She talked about substance abuse, mental health and the reality of living on the streets. "When we see people on the streets, we think they are alcoholics or drug addicts. Often, they are self-medicating," says Jacques. "They are not bad people."
Jacques talked about the work Catholic Charities does in the area including outreach to people who are homeless or at risk of becoming homeless and the services provided. She shared success stories of people who are no longer homeless because of the help they received.
Students Make a Difference
The students were moved with compassion, they wanted to know what they could do to make a difference. Jacques shared how it's important to reach the one person but that big changes happen when a group works together. "If you are out and you see someone who is homeless, don't be afraid to buy them a cup of coffee, or show them kindness. Of course, you should always be safe and not approach strangers if you are alone," says Jacques.
They also discussed what it was like to go long periods of time without being able to take a shower, wash your clothes or even wash your hands.
Courage Bags
After the talk, students formed an assembly line to assemble the bags. They had collected non-perishable food and hygiene products and put them in bags. They completed 100 bags in all. They also provided 40 McDonald's gift cards valued at $5.00 each.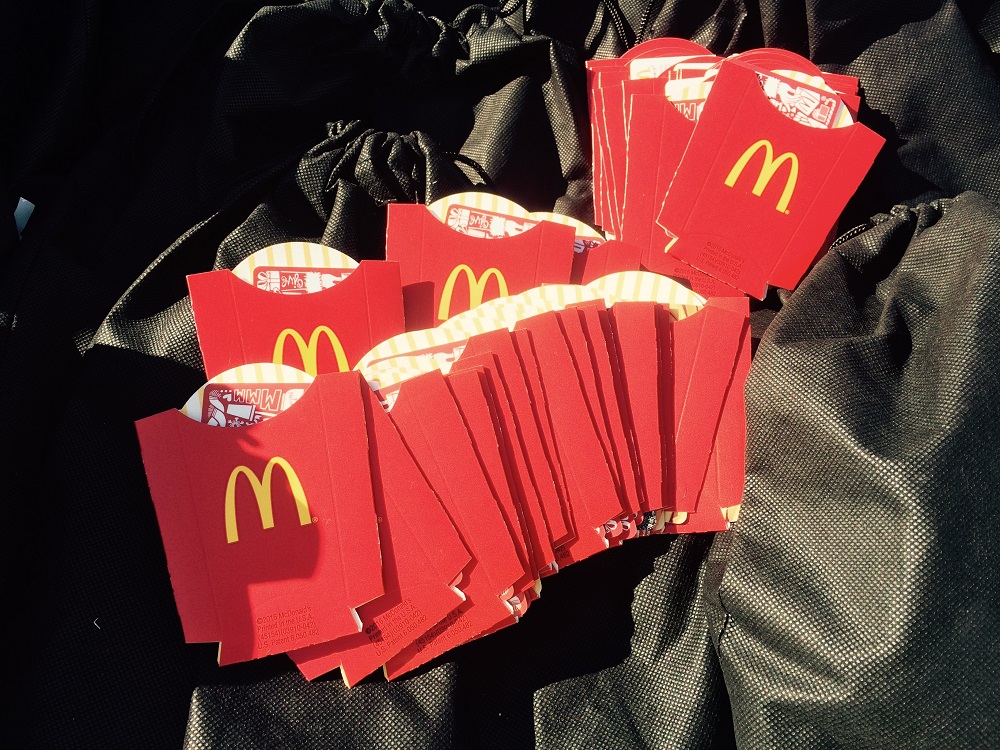 The bags were loaded into a vehicle but the night was not over. The students would be spending the evening sleeping outside on that cold and rainy night. Their only covering was cardboard boxes and they had minimal supplies and blankets. "It was a beautiful opportunity to teach compassion to a group of kids in a way they will never forget," says Jacques.
After the event, the Courage Bags were divided between local case managers and the homeless day center in Bullhead City, Ariz. Jacques says, "Every day the bags are given to people in need."
These donations have a big impact on the budget, too. Typically, Catholic Charities has to buy supplies like these, now they will be able to spend some of that money on tents and sleeping bags.
The students at Mt. Olive Lutheran Church spent a powerful night learning about homelessness. Though their gifts will eventually run out, the lesson they learned about homelessness will last a lifetime.
Learn more about our work helping people experiencing homelessness and how your group can get involved. You can also give a gift to help people experiencing homelessness.