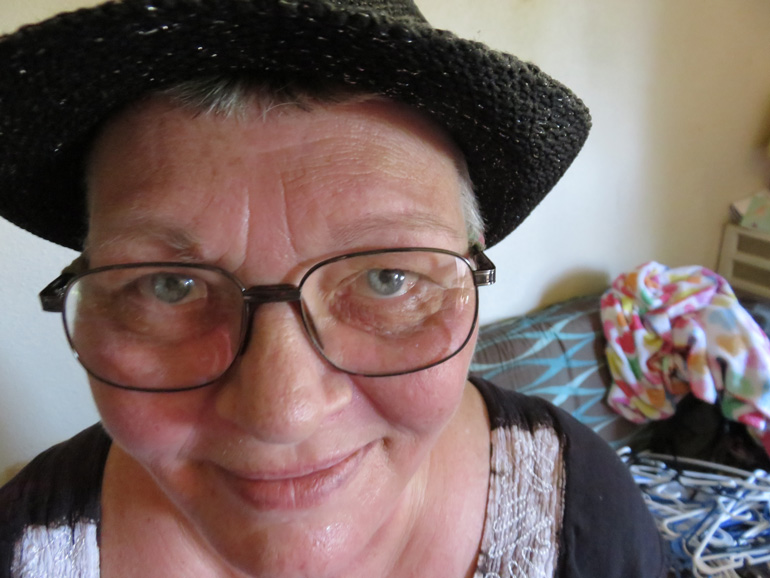 "We were eating out of dumpsters. Hiding and walking back and forth from the east side to the west side of town, so we wouldn't get arrested for vagrancy. Being homeless was a shock and a nightmare. I had never been to a food bank in my life. But I can honestly say finding Catholic Charities was the saving grace."--Lori and her two children found housing and support through Catholic Charities.
With 29,000 people experiencing homelessness in Arizona, you can be a miracle and even save lives when you join the Hope for Homeless team. You'll help the homeless throughout central and northern Arizona find shelter and get the support they need to find jobs and get permanent shelter. You'll enable our staff to search for the homeless in the freezing winters of northern Arizona and the dangerous heat of the Phoenix summers. You can bring a miracle to these men and women who so desperately need your help!
When you join the Hope for the Homeless team and become a one-time or monthly giver, you'll help men and women experiencing homeless get access to shelter, survival gear and be placed in temporary housing.
$15 - Provides a packaged meal for 10 individuals experiencing homelessness
$25 - Buys blankets and sheets for our shelters serving families.
$50 - Supplies water, food and other emergency items for survival.
$100 - Gets gear to provide temporary shelter in extreme temperatures.
By joining the Hope for the Homeless team, you'll be a part of a growing community of people
throughout central and northern Arizona reaching out to help the vulnerable in our communities. Together, you and others will help those living without homes to thrive and leave homelessness behind.
Give hope to the homeless today!
Catholic Charities starting helping children who were homeless in 1932, right as the Great Depression was ending. Since that time, Catholic Charities has grown its efforts to combat homelessness. Presently, through gifts from people like you, we run three homeless shelters and two drop-in day centers with several outreach programs, where staff go out seeking the homeless to get them shelter or provide food and water. Be a part of this exciting work today !