There are simple ways you can help Catholic Charities to continue it's work ... simply sign up at the following marketplaces and they will give us a percentage of your purchases.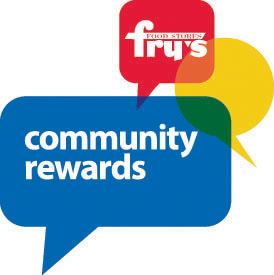 Fry's Community Rewards
Simply go to https://www.frysfood.com/community-rewards.. If you have an online account with Fry's, then sign in. If not, then create your online account and follow these steps!
1. Select 'My Account' and then select 'Account Settings' from drop-down menu.
2. Click 'Edit' under Community Rewards. If prompted, enter personal information.
3. Under 'Find Your Organization:' enter either "Catholic Charities Community Services" or "JB019" and select 'Search'
4. Under 'Select Your Organization': Select box next to your organization.
5. Then select 'Save changes'.
6. If you have registered correctly, you should now see your organization information listed under 'Community Rewards' on your Account Summary page.
---
Smith's
Enrollment Instructions
You must have a registered Smith's rewards card to enroll in the Smith's Inspiring Donations program.
Do you use your phone number at the register? Call 800-576-4377, select option 3 to get your Smith's
rewards card number.
If you do not yet have a Smith's rewards card, they are available at the customer service desk at any
Smith's.
Create a Smith's Online Account:
Visit our website at https://www.smithsfoodanddrug.com Click on Smith's Inspiring Donations.
Click on 'Create an Account' or use the 'Register' button at the top of the web page.
Enter your email address and create a password.
Enter your zip code in "Your location", select your favorite store.
Click on 'Create Account' a message will appear stating your account was successful.
Enter your rewards card number and your Last name. Click 'Save'.
You will then be directed to the Account Summary page. Under Personal Information click' Edit' and enter
your personal information then click 'Save'.
Under Smith's Inspiring Donations click 'Enroll'. Enter your organization's number (KA729) or at least 3 letters of
your organization's name and click 'Search'. Click the button next to the organization name. Click 'Enroll' to complete your enrollment.
Already have a Smith's online account? Enroll in Smith's Inspiring Donations:
Visit https://www.smithsfoodanddrug.com Click Sign in. Enter your email address and password.
Click on your name under Welcome back! To View Account Summary.
In Account Summary – the last option is Smith's Inspiring Donations.
Click on 'Enroll
Enter a NPO (Non-Profit Organization) number or a few letters of the organizations' name then 'Search'
Select an organization from the list and click 'Enroll'
To verify you are enrolled correctly, you will see the organization's name on the Account Summary page.
REMEMBER, purchases will not count until after you register your rewards card and link to an organization. Members must swipe their registered Smith's rewards card or use the phone number that is related to their registered Smith's rewards card when shopping for each purchase to count.
---
AmazonSmile
Sign up on AmazonSmile and make Catholic Charities your organization of choice. Then when you want to shop on Amazon, go to smile.amazon.com and start to shop, .05 percent of your purchase amount will be given to Catholic Charities to help us provide help to foster kids, veterans, sex-trafficked survivors, domestic abuse victims, the homeless and so many others.