There are simple ways you can help Catholic Charities to continue it's work ... simply sign up at the following marketplaces and they will give us a percentage of your purchases.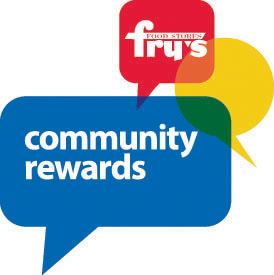 Fry's Community Rewards
Simply go to www.FrysCommunityRewards.com. If you have an online account with Fry's, then sign in. If not, then create your online account and follow these steps!
1. Select 'My Account' and then select 'Account Settings' from drop-down menu.
2. Click 'Edit' under Community Rewards. If prompted, enter personal information.
3. Under 'Find Your Organization': Enter Catholic Charities Community Services and then select 'Search'.
4. Under 'Select Your Organization': Select box next to your organization.
5. Then select 'Save changes'.
6. If you have registered correctly, you should now see your organization information listed under 'Community Rewards' on your Account Summary page.
AmazonSmile
Sign up on AmazonSmile and make Catholic Charities your organization of choice. Then when you want to shop on Amazon, go to smile.amazon.com and start to shop, .05 percent of your purchase amount will be given to Catholic Charities to help us provide help to foster kids, veterans, sex-trafficked survivors, domestic abuse victims, the homeless and so many others.