I work as a staff member of Catholic Charities homeless services in Bullhead City. On a cold mid-December evening, I found Gerry McClintock under the London Bridge in Lake Havasu City, Ariz.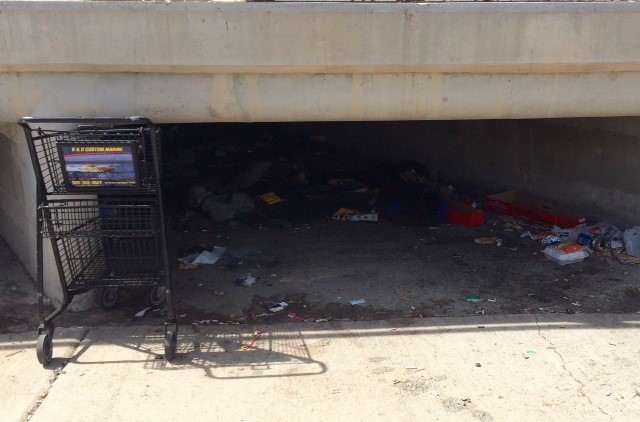 Twenty-four hours earlier, Gerry had been released from the Mohave County jail and walked 60 miles from Kingman, Ariz. to Lake Havasu City, which was his home. But Gerry did not have a physical home.
Meeting Immediate Needs
He had not had stable housing since 2010. He was cold, wearing only a leather vest and jeans and in a manic state. Gerry had been diagnosed with a serious mental illness in 1996. I got his immediate needs taken care of with a coat, sweatshirt, socks and hat. I promised to meet the following day with him for an intake. The next day, he enrolled as a Catholic Charities client.
Our first step was to reenroll him into behavioral health care services. The stabilization of his mental illness took numerous months and included a hospitalization. Gerry used alcohol and drugs to self-medicate, many empty containers were found in his culvert under the highway, which I and other Catholic Charities staff cleaned on a regular basis to avoid him any new littering charges.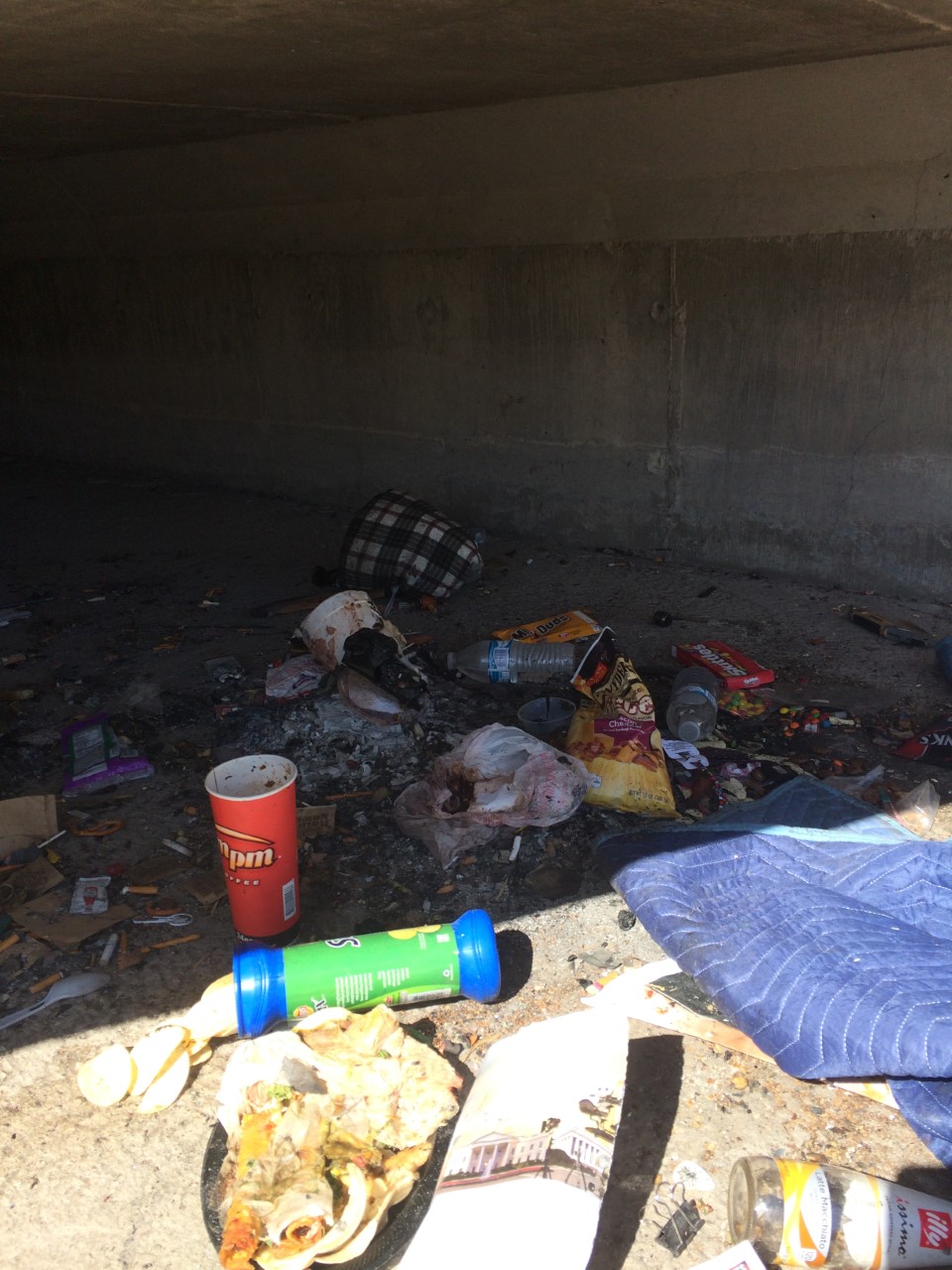 During his time as a client, Gerry got arrested while living on the streets. I and other Catholic Charities staff transported him back and would accompany him to court. I worked with his public defender to reduce fines and stay out of jail, so Gerry could continue to work on his substance abuse and mental illness issues.
Learning to be Self-Sufficient
During his transition, I worked with him on how to manage his money in a manner that would keep him self-sufficient. We helped him find soup kitchens and delivered food to him on a regular basis. Eventually, he agreed to sign up for an automatic payee system, so his rent and bills could be paid for him. He received disability checks, but would often use them on extravagant hotel rooms and meals, leaving him without money for the rest of the month. This system allowed for his money to be used to pay for rent and get allotted to him for his other needs.
Once he was stable, the lack of services in our rural areas became another roadblock that we crossed together. It took a lot of patience. There were many nights that I spent without sleep wondering: "Is he safe?"
Finding Stability
As Gerry became more mentally healthy and financially stable, it was time to find a permanent place to live. Gerry and I spent a month searching for an apartment for him. This year, Gerry signed the lease on his one bedroom apartment and moved in. The moment someone gets off the streets, there is a spiritual transformation. I can see it in their eyes. I could see it in his eyes.
Volunteer Randy Collins and I picked up Gerry from a park bench that he stayed on. We all ate a quick breakfast at a local fast food. When I asked him what this day meant to him, he responded with tears in his eyes, "Going home!"
No Longer Homeless
Gerry is now mentally stable and living in an apartment. Helping men and women leave life on the streets is a long process that involves patience and a lot of support. Putting aside the basic principles of human dignity, we must look past the stigma of mental illness. Many people with untreated mental illness self-medicate with drugs or alcohol. They are not bad people, they are sick people. Helping them to get into treatment and off the streets saves the tax payers money. It is cheaper to treat them, than to incarcerate them. It's also a way to help end their suffering.
I thank you for the support you give to support us in helping people like Gerry find a real home.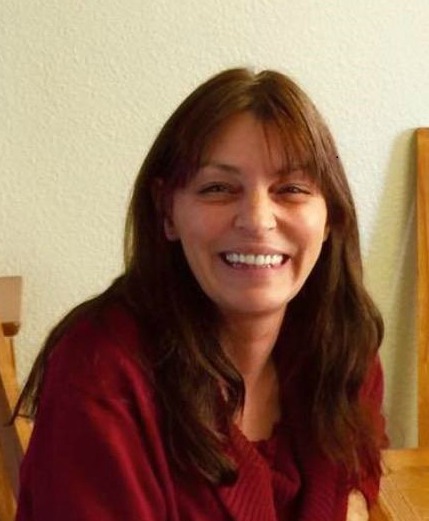 Patricia Jacques is an outreach specialist for Catholic Charities homeless services. She has a degree in chemical dependency therapy from Mohave Community College and goes on outreaches with other staff into the community searching for the homeless.