Corrin Johns has always been an advocate for the community, having been born and raised in Flagstaff. After working extensively as a Behavioral Health Technician at group homes for the youth and elderly, he transitioned into supporting the homeless population. For the past five years, Corrin has worked as a PATH (Projects for Assistance in Transition from Homelessness) Outreach Specialist with Catholic Charities.
Meeting Others Where They Are
Catholic Charities works with a diverse population, where there is not a one-size-fits-all approach. It is crucial certain groups and demographics do not fall through the cracks when it comes to receiving community services.
"The company treats you like a family member. But the best thing is working with the clients because you get to work with different nationalities, religions, as well as different mental health diagnoses," said Corrin.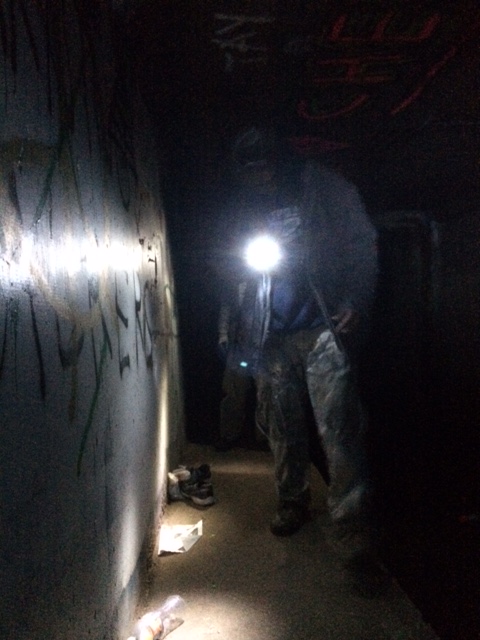 Light at the End of the Tunnel
Aside from working with people of various backgrounds and cultural perspectives, one of Corrin's favorite parts of the job is when the client becomes housed. When the client is able to take this life-changing step, it's well-worth the challenges he and the client faced.
For Corrin, the most rewarding part of the job is when he has been working with a client long-term and helps them see the light at the end of the tunnel. When the time comes for them to get housed, the "thank you's" and happy tears from the client never fail to warm his heart.
Saving Lives
While Corrin regularly ensures his clients' basic needs are met and supports their housing goals, he has also played a major role in life-or-death situations.
"My most memorable moment was when I got a call from a 60-plus-year-old man saying that he was in bad shape while camping in the woods. It was wintertime and the snow was about three to five feet in the area he was in. I got his most valuable things, loaded him and his things up, and got him to the Flagstaff Hospital," Corrin shared.
Determination to Support the Community
According to Corrin, if there's a will, there's a way when it comes to facing challenges with clients. He does his best to follow through with serving clients to the best of his ability. If he doesn't have the answer to something a client needs, he will communicate with his team until he finds the right answer. Corrin's support for the community and passion for helping others is evident through the interactions he has and the lives he has changed.