The Bullhead City Catholic Charities staff got together with the City's staff, police department and other local organizations to help clean up a local park and serve the homeless in finding legal campsites or housing.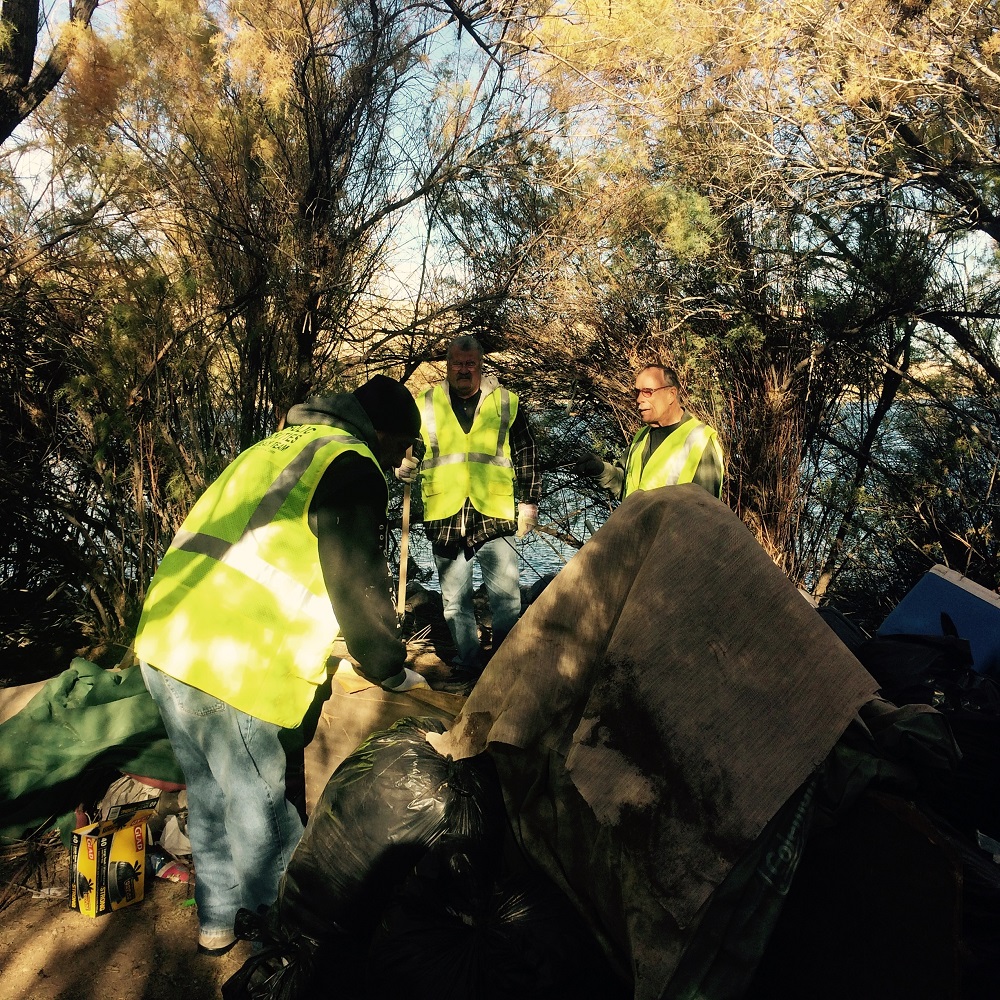 In early-November, staff was contacted by Bullhead City staff and the police department. There had been multiple civilian complaints regarding the homeless population and the garbage at the south end of Community Park. Staff assisted the police department in walking through the homeless camps and park to inform the homeless that camping within the city limits is illegal in Bullhead City. People would have to leave their camps. They were given two weeks to find an alternative place to be.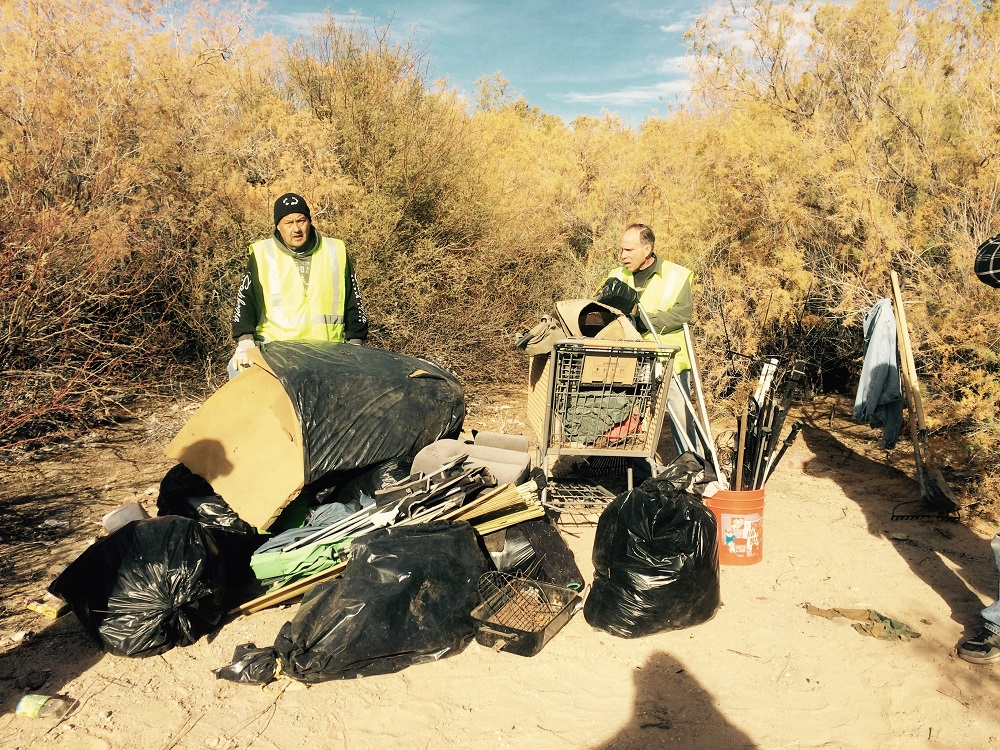 Catholic Charities homeless outreach staff and representatives from eight different churches and agencies (Hope United Methodist, Unity Church, and Church Without Walls, Veterans of Foreign Wars (VFW), the Veterans Resource Center, Southwest Behavioral Health Crisis Response Team, The Guardian Foundation, and members from the Community Park Homeless Coalition) held a meeting in the park with the homeless. The homeless were all given a hot meal and Courage Bags, small bags with non-perishable foods, water and hygeine supplies. Catholic Charities staff counseled the homeless to discuss their fears, anger of being displaced, and looked for solutions.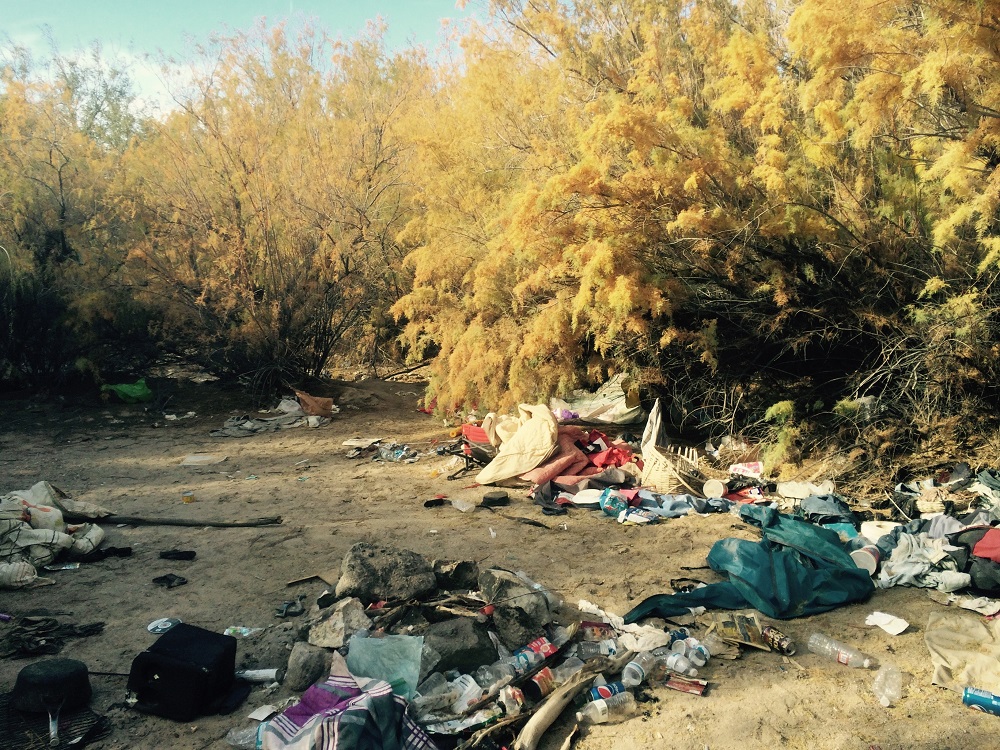 Then, Catholic Charities staff and volunteers were invited to participate to do another park and camp walk through with the police department on November 30, 2016. No arrests were made, because everyone had made use of the opportunity to leave. Some of the homeless were placed in housing through the VFW. Some found alternative camp areas.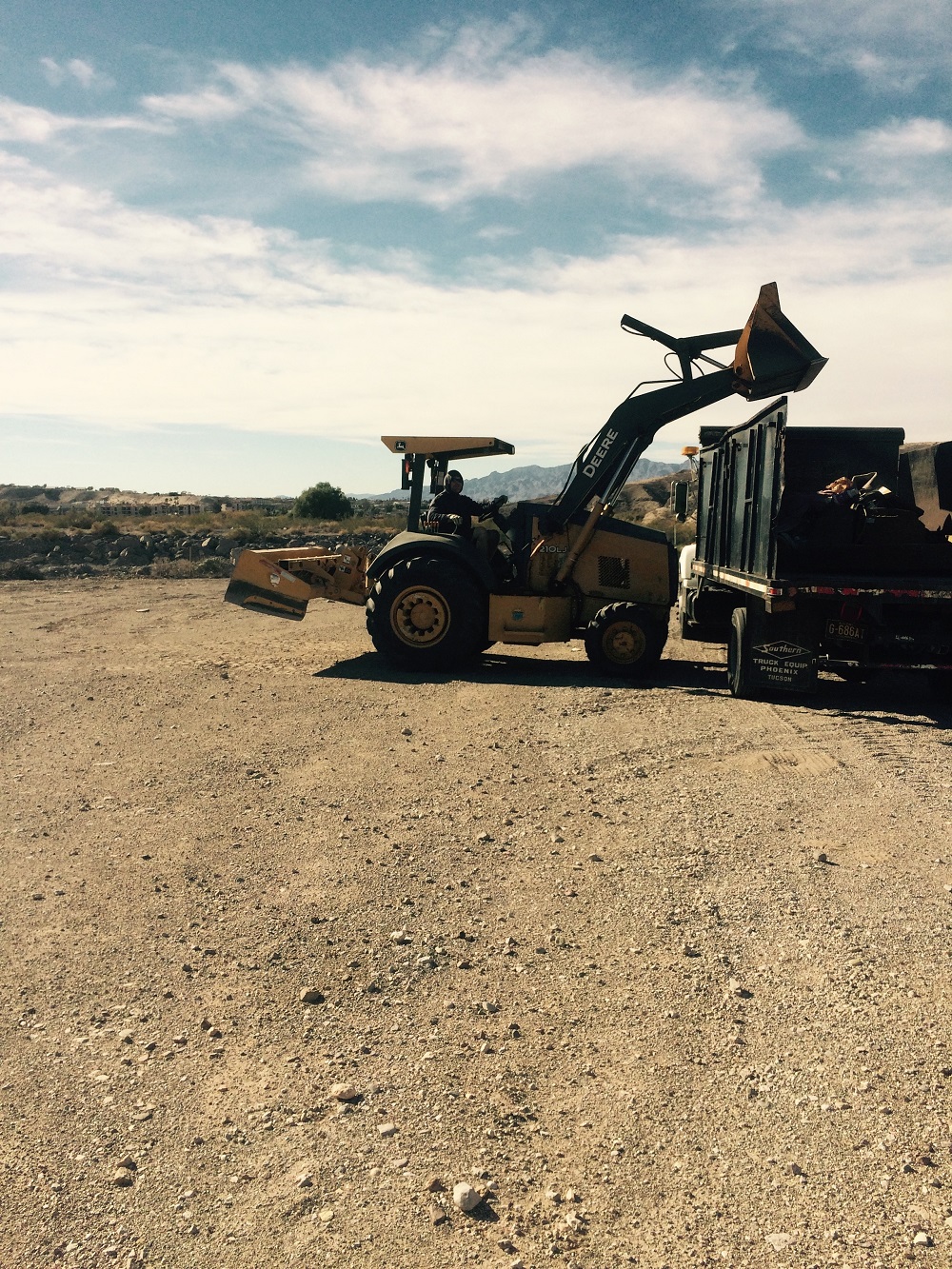 To clean up the park, Catholic Charities volunteers went to the site and removed 19 large bags of garbage. On December 8, the city provided us with a tractor to help transport trash to dumpsters. The tractor had to build a road to get to us. Catholic Charties staff carried out trash from the deepest camps. In the end, two city dumpsters were filled with trash. We want to thank Bullhead City, our parntering organizations and all of our volunteers for cleaning up the park and helping the homeless to find legal campsites and other resources.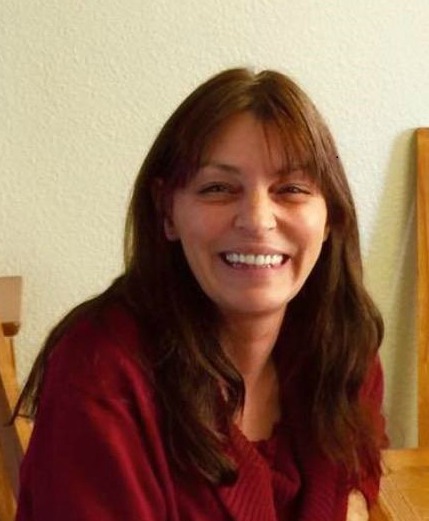 Patricia Jacques is an outreach specialist for Catholic Charities homeless services. She has a degree in chemical dependency therapy from Mohave Community College and goes on outreaches with other staff into the community searching for the homeless.