For many Valley youths, hosting a summertime lemonade stand is a rite of passage, one that teaches them the value of hard work and perseverance. But for one Phoenix third grader, Laine Parnell, her stand offered fresh lemonade, homemade cookies and a much greater lesson in charity and compassion for the less fortunate.
Helping Homeless Veterans
Laine came up with the idea of hosting a lemonade stand to raise money for homeless veterans, as she has multiple veterans in her family (both grandpas and her great uncle) and a soft spot for the homeless. She enlisted the help of her grandmother, who helped with baking and packaging cookies, and her neighbor, who helped with the lemonade, and she did all the promotion herself.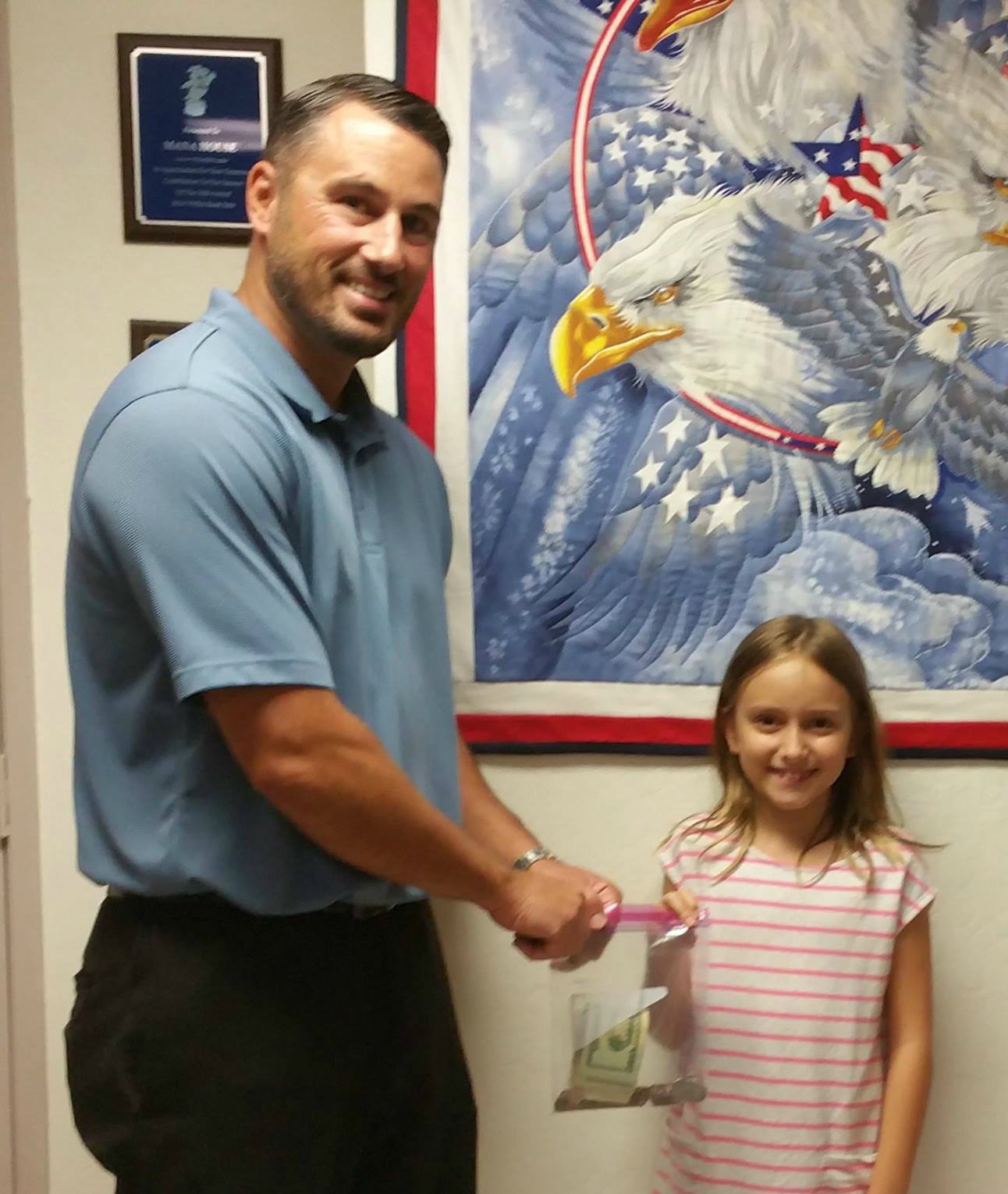 For her efforts, Laine made more than $50, which she was happy to donate to Phoenix's MANA (Marines, Army, Navy, Airforce) House, a transitional housing shelter for veterans experiencing homelessness. Inspired by their daughter's generosity, Laine's parents matched the funds she had raised, bringing her total donation to MANA House to more than $100.
Laine's parents brought her to the MANA House, so she could see how her gift would help veterans in need. She toured the facility and got to deliver her proceeds to Derek Kelly, senior program manager at MANA House.
Instilling Philanthropy
Being 8 years old, "Laine doesn't yet understand how people become homeless, and homeless veterans are even harder for her to see, because she understands that they're the ones responsible for our freedom," said Shelley Parnell, Laine's mother. Laine says she is happy her donation will help veterans to hopefully get a home.
Despite being busy with gymnastics, basketball and softball, not to mention her favorite school subject, math, Laine plans to continue to raise money for veterans with other community service projects, simply "because she likes to help people."
Laine proves that anyone, no matter how young, can make a difference to help homeless veterans in their community. You can help by giving a one time or monthly gift to MANA House.