Peter Fleckenstein was proud to serve our country as a Marine. Afterward, he enjoyed a successful career in consulting, management, and technology across a wide range of industries. His last corporate job was as a Chief Information Officer for a development/construction company.
When the market crashed, Peter lost his job. But he was still determined to make good. He started his own software company. They were doing well — until he discovered that his business partner had embezzled a million dollars from the company.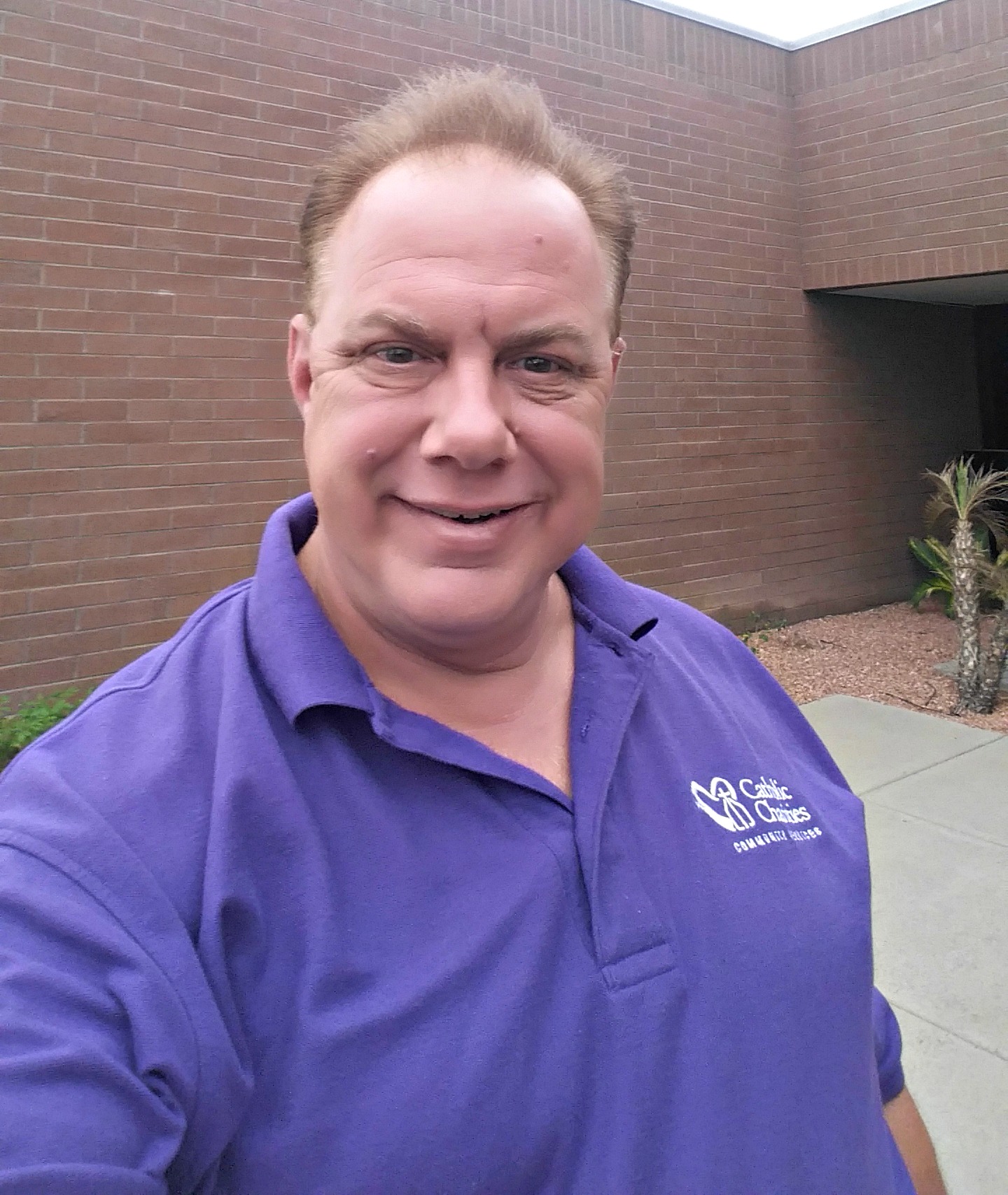 Peter also went through a divorce after 24 years of marriage; his father passed on Christmas day… his world fell apart so quickly. For a while, he gave up. It was the perfect storm ... and eventually he ended up on the streets.
Homeless Veterans Help Each Other
In a city shelter, someone referred him to the MANA House. Here, finally ... for the first time in a long, long time ...Peter found peace of mind.
Today, he's helping others find their way back, too. He's the assistant house manager at the MANA House, now a program of Catholic Charities.
No wonder Peter is a strong believer in the MANA House's proven strategy.
Veterans Find Success at MANA House
"We make sure veterans have the support to stay on the right path," he says. "We eliminate pretty much every barrier they have to becoming successful, so they can focus on getting themselves back on track. Here they have a nice bed, they don't have to worry about food, we provide transportation to their appointments, free laundry, showers, a place to feel safe and secure — so all they have to worry about is what matters... becoming a self-sufficient and successful member of society once again."
Peter has fielded a number of lucrative job offers. But serving others at the MANA House is "what really makes a difference to me," he says. "I love helping people. The enjoyment and the satisfaction and pleasure you get from seeing a veteran that is down and out, with no direction, that has forgotten what it means to be successful, and to help them remember that, and get them back on track, and see them come back with a good mind and good health, and know they are going to be OK — you can't put a price tag on that!"
You can help Peter continue helping veterans at the MANA House by giving a one-time gift or becoming a monthly donor.