Imagine leaving everything you own to keep yourself and your daughter safe. That's exactly what Andrea had to do.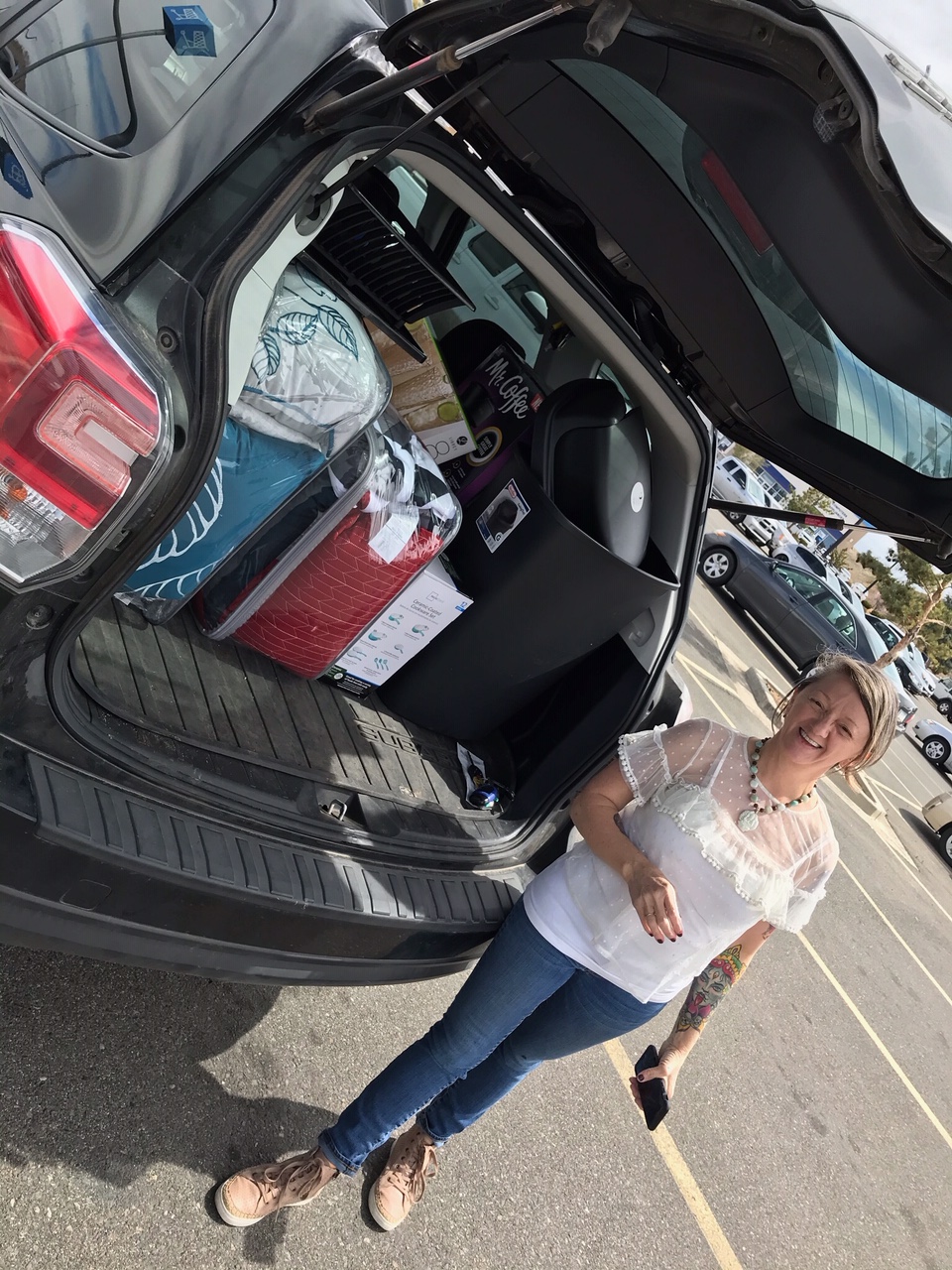 Leaving Domestic Violence
Andrea found herself in an abusive relationship. She didn't see the signs, or maybe there weren't any, until it was too late. Andrea knew that the longer she stayed, the worse things would get for her and her daughter.
Taking only the things that Andrea and her daughter could easily put in their car, they left an unsafe home for the unknown. Trying to make a new life was harder than Andrea thought it would be. She felt horrible to be in this situation. After 2 years of ups and downs, Andrea and her daughter found a bit of stability and were embraced by a local church.
Finding Resources
The church helped introduce them to resources and encouraged them through the toughest times. It was during this time that Andrea connected with Catholic Charities in Prescott and Housing Case Manager, Terri Young.
Young and her team worked diligently to get Andrea approved for services. As the precautions from COVID-19 spread across Arizona, Andrea became nervous that she wouldn't be able to get into housing. Young told Andrea that she would do everything in our power to get her housed. When the shelter in place order came in, Andrea wanted to have a place to live.
Making a Fresh Start
On Monday, March 20, 2020, Andrea was officially approved for the Rapid Rehousing program. The
Catholic Charities team
had already begun working remotely to decrease the chance of Corona virus exposure, but that didn't stop them. They worked quickly to find an apartment and gather all of the household goods that Andrea and her daughter would need.
On Wednesday, March 22, 2020, Young and her team moved Andrea and her daughter into their new home. "Not only were we able to get her moved in, we got to shop for some needed household items. It's such a blessing to be able to get these two into a home and feeling safe in all this chaos," said Young.
Andrea and her daughter love their new place. They feel safe knowing they have a place to call home.