High school students in Prescott, Ariz. are building friendships with the residents of Las Fuentes Resort Village. The senior living community has welcomed students from North Star Youth Partnership's Peer Assistance and Leadership program (PAL).
PAL is an evidenced-based prevention program for students with an emphasis in leadership, self-awareness, group dynamics, problem solving, communication and goal setting. "We help young people use their potential to make a difference in their lives, schools and communities through a peer-helping model," said Ginger Campbell, youth program specialist with North Star Youth Partnership.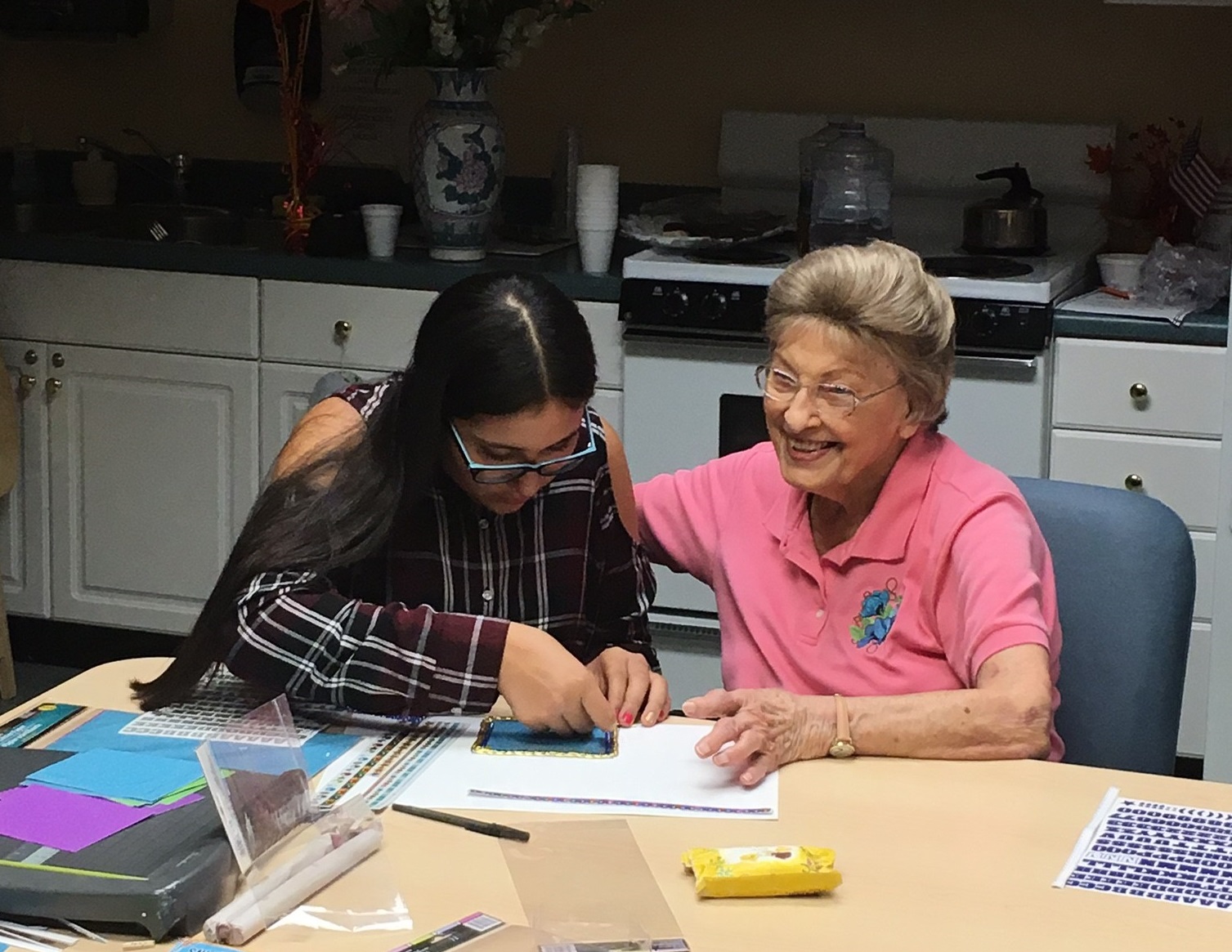 Students Making a Difference
Campbell leads the PAL groups at Prescott High School and Basis High School. This year both PAL groups are coming together to spend time at Las Fuentes Resort Village throughout the year. "The PAL students have been involved with Las Fuentes going on two years and many of the residents were really happy to see the returning students. The students really took initiative and many of them bonded with the residents," said Campbell.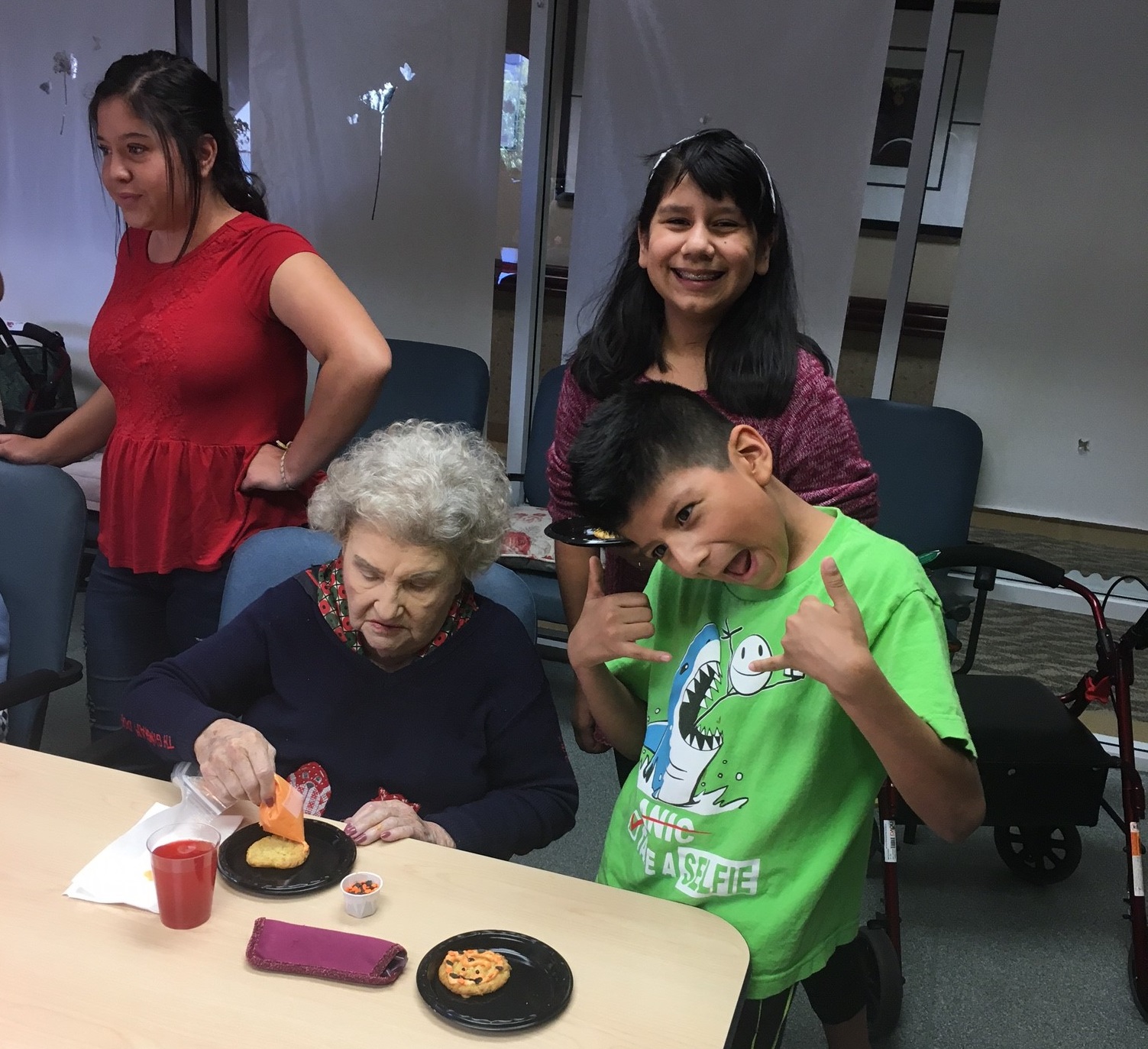 During the first visit of the year, students and residents worked together to create one of a kind picture frames. Students assisted with cutting and gluing, but most of all, they focused on making a connection with the residents.

During the next visit, everyone worked together to decorate cookies with a fall theme. Later, students passed them out in the dining hall. "It's been awesome to be able to make multiple visits to one spot rather than just a one-time visit," said Campbell. "You can tell it really makes a bigger impact when you can create rapport and have the residents look forward to seeing the students throughout the year."
In December, students and residents worked together to decorate Christmas trees. "It was fun hanging out with the ladies," said PAL student Emma. "They really appreciated our help."
Ongoing Commitment
Campbell has more activities planned that the residents and students are sure to love. "Our residents thoroughly enjoyed this wonderful group of students. They are definitely looking forward to their next visit! Watching their interaction was heartwarming," said Melissa Silva, Las Fuentes Resort Village activities coordinator.
---
North Star Youth Partnership helps youth choose healthy lifestyle behaviors that prevent violence, gang activity, substance use, and teen pregnancy through an array of youth leadership programs that build self-confidence and equip students with a toolkit of life skills.
More than 50,000 northern Arizona youth have participated in North Star's award-winning programs since its inception in 1997.