Jessica is 22 and lives with her long-term boyfriend, John. Both work full time and have long-range plans for finishing college and earning their degrees. They love each other and plan to marry in the future. But, their plans were interrupted by the unexpected.
One day, Jessica experienced severe stomach pain and John rushed her to the emergency room. Both were shocked and surprised to learn she was in labor with a full-term baby. After delivery, Jessica and John were still numb to suddenly becoming parents. They didn't know if they were prepared or ready to parent a child. Both felt they were struggling financially, and didn't know how they could possibly finish college if they added a child to the picture.
Considering Adoption
Jessica and John talked with the hospital social worker about considering adoption, but were unsure if they would make an adoption plan. They really didn't know much about adoption or how the process worked. The social worker told Jessica and John about
Joining Hearts
, a program that provides support for women whether they choose to place their baby for adoption or parent their child. The social worker told them that Joining Hearts has a Receiving Care Home that provides interim care for newborns after discharge from the hospital, allowing parents more time to receive counseling and make a decision.
Jessica and John felt Joining Hearts would be a good fit because they were unsure of their decision and knew they might need more time than the 24-hour hospitalization. Jessica called the
Joining Hearts 24-hour hotline
that evening and spoke with the on-call pregnancy counselor who came to meet them in the hospital. She listened to their story, provided support and education, and answered all of their questions. Jessica and John felt well informed, but wanted to think about everything overnight.
Making an Adoption Plan with Joining Hearts
The next morning Joining Hearts Pregnancy Specialist, Teresa, met with Jessica and John. They informed her they had decided placing the baby for adoption would be best for themselves and their newborn child. Teresa worked quickly with Jessica and John to make an adoption plan and provide a permanent, safe and loving home for their newborn baby.
She educated them about the process of selecting and matching the child with an adoptive family on the Joining Hearts waiting list. She assured them that any family waiting with Joining Hearts has already been certified to adopt, which means they have completed the process required by Arizona law to become adoptive parents, including undergoing complete background and child abuse checks.
Meeting the Adoptive Family
After selecting an adoptive couple, Jessica and John were anxious to meet them. A match meeting was arranged so everyone could meet and get to know each other. At the match meeting, the conversation flowed effortlessly and Jessica and John were surprised to learn how many things they had in common with the adoptive couple. Jessica and John voluntarily shared information about their culture and the adoptive couple was eager and excited to learn this information so they could honor their child's heritage.
Jessica and John were relieved that everything they had hoped for in making an adoption plan, including ongoing communication and future visits, had been fulfilled. Both Jessica and John were grateful to Joining Hearts for helping them through an unexpected and difficult situation, and being there to listen, educate, and support them.
Compassionate Help
If you or anyone you know are facing an unexpected pregnancy, please contact Joining Hearts at 888-818-4445 for free, compassionate and confidential services. Joining Hearts is available 24/7 by phone or text both during pregnancy and after delivery.
Joining Hearts provides separate counselors for pregnancy clients and adoptive families. Both workers assist with on-call/after-hours services.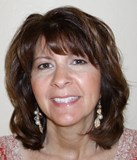 Teresa Doud is a Pregnancy Specialist at
Joining Hearts
. Teresa earned her Master's Degree in Social Work from the University of Illinois in Champaign/Urbana and has worked in the adoption field for 15 years. She has been providing pregnancy, parenting and adoption support services to women and families through Joining Hearts, a program of Catholic Charities Community Services, since 2011.
In her free time Teresa enjoys spending time with her husband and two adult children. Teresa and her husband enjoy attending Blues music festivals in Arizona and California throughout the year. They also enjoy relaxing at the beach in Southern California. Teresa is an animal lover and has a dog and two cats from a local animal rescue group.