Imagine walking up to work and finding a line of people waiting at your door for help. That's exactly what happened to Mary Lawson, Catholic Charities office manager in Flagstaff.
"When I got to work it was 17 degrees, there were people lined up hoping for coats, gloves, hats and other cold weather gear," said Lawson.
Social Media Request for Help
This year, the cold weather came a littler earlier than expected. Lawson didn't have enough supplies to help everyone and put an urgent message out on a local Facebook page.
Such a cold morning here in Flagstaff! If you are starting to dig out your winter gear and have extra coats, gloves or beanies please think of Catholic Charities! We have lots of cold people in our lobby this morning and not enough winter gear to go around. Also blankets! We usually get a big shipment of emergency blankets and we are not getting that shipment this year. Please contact me if you have any questions! Thanks so much for your support!

We are located at 2101 N 4th Street. We are open from 8:30-5 M-F and we close at 4 on Wednesday. If these times do not work for you for drop off, please message me and I will work something else out! Thank you again.
Flagstaff's Generosity
"Within 30 minutes there was a lady who showed up with a box of jackets," said Lawson.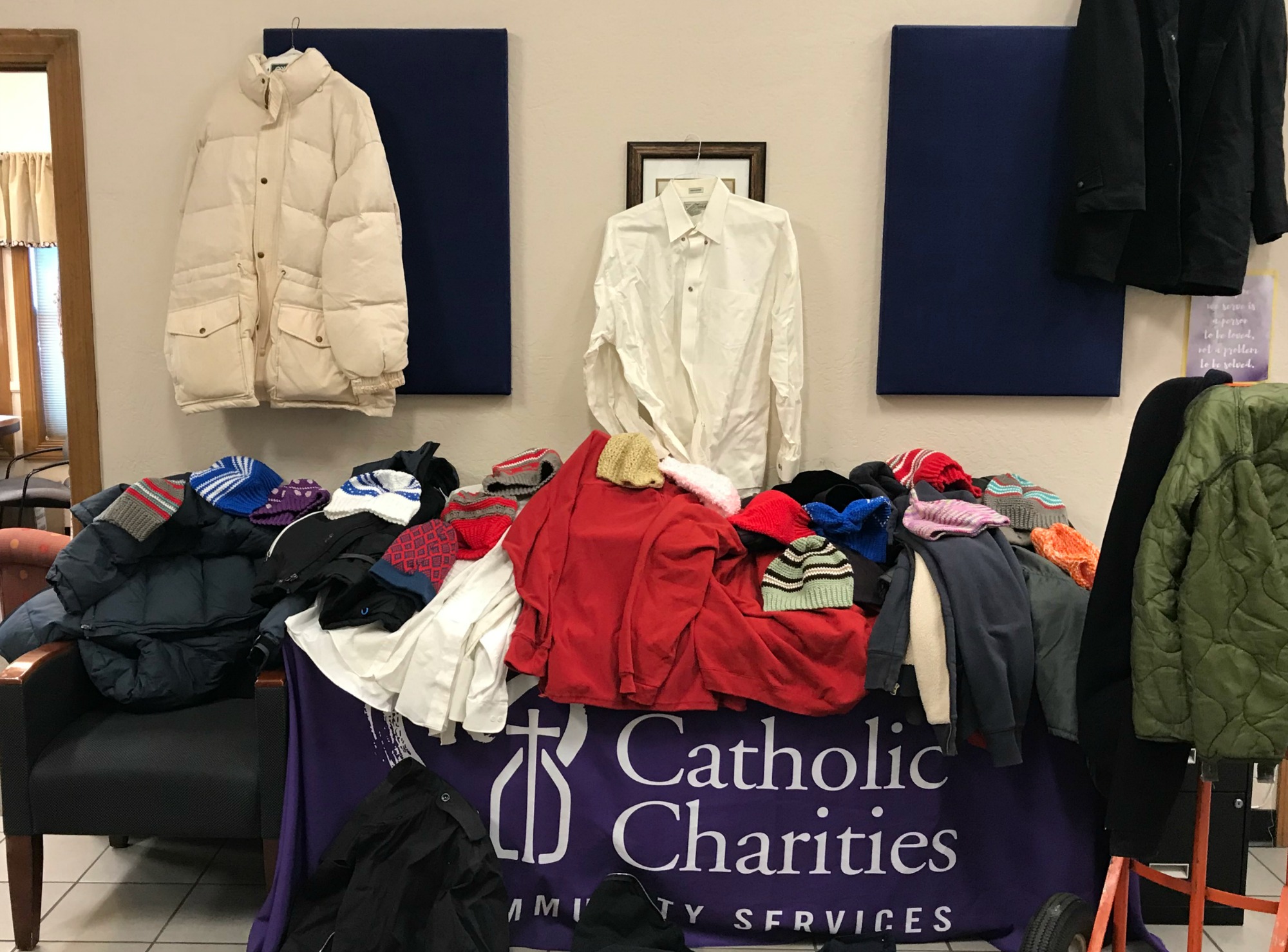 Since then, the calls and messages have not stopped. She started getting phone calls and direct messages with people coming to bring donations of blankets, coats, gloves, hats and more. People wanted to know how they could help and they were spreading the word via social media.
"Flagstaff is a very generous community. We will always come together to help people in need," said Lawson.
A local accounting firm decided to hold a coat drive over the weekend. Another woman decided to hold a blanket drive in her neighborhood. One man wanted to give hats and bought 48 knit hats from Amazon.
One lady called and told Lawson her mother was 83 years old and an avid knitter. She knits hats and scarves all day long and would have a big donation for Catholic Charities.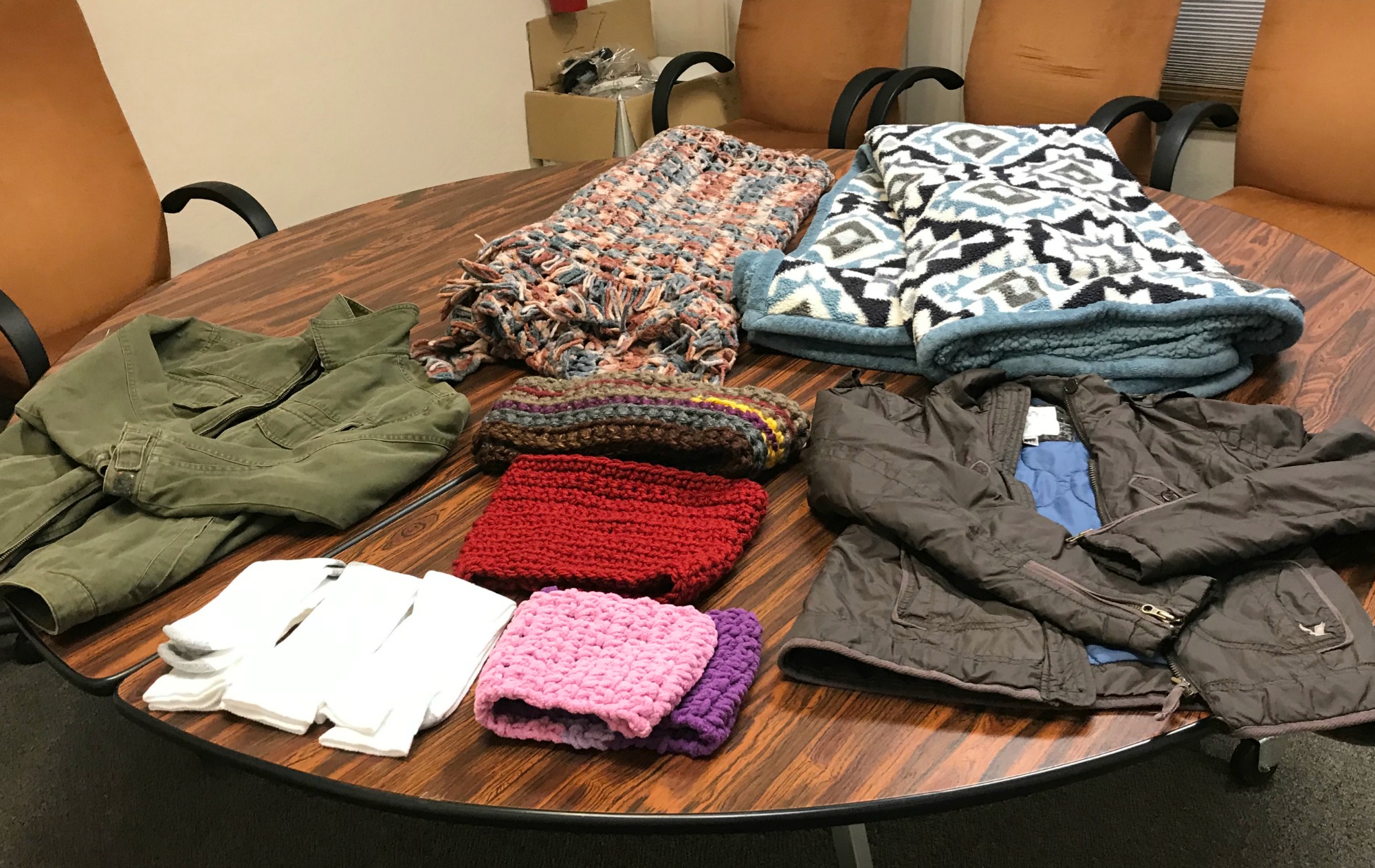 Helping Our Community
Lawson also got a call from a mom who recently moved to Flagstaff. Her children didn't have any clothes for cold weather and were struggling to come up with extra money to get everyone coats. Lawson invited her to the office to find some items that would work and connected her to other resources too.
The calls and messages mean a lot to the team in Flagstaff. They see the community coming together to help people in need. Our case managers work with people from many walks of life, veterans, kids in foster care and foster families, people experiencing homelessness and more. Coats, hats, gloves and cold weather gear of every size will be given to people who really need it.
It's only been a couple of days since Lawson's plea went out to the community. In that time, they've received about 60 jackets and sweatshirts, close to 100 beanies and 6 blankets.
It will continue to get colder. We are still accepting donations of cold weather gear like coats, hats, hand warmers, gloves, blankets, sleeping bags, tents and tarps. Donations can be dropped off at the
Catholic Charities office
at 2101 N 4th Street. Business hours are 8:30-5:00 on Monday, Tuesday, Thursday and Friday. Wednesdays they are open from 8:30-4:00.