This day started out like many others, packing supplies in the Jeep for an unknown adventure of PATH (Projects for Assistance in Transition from Homelessness) Outreach. After picking up a volunteer, we approached one of our usual stops in Kingman, Arizona.
We came upon a man who said his name was Buck. His clothes and shoes were worn out; but most recognizable was the matted hair on his head and face dripping with sweat.
I sensed a timid fear. Many of the people we encounter have Serious Mental Illness (SMI) so we approach with caution and kindness.
We had a short conversation on the side of the road in the blistering sun. I asked if it was his turn for a haircut today. He looked at me with disbelief, as if to say, are you talking to me. Then he said quietly, "sure."
Clean Clothes
So off we went with Buck for his clean start. In the Jeep we found a clean t-shirt, new socks and a donated pair of shoes that fit just right. The miles on his clothing surely told a heartfelt story.
Immediately, we began to notice Buck's selfless gestures and that he was a man of deep character. When we arrived at the thrift store for new jeans, he opened the door for us like a gentleman would. His words were filled with please and thank you. Mostly, thanking us for being so kind to him.
Human Kindness
Not all people accept those who are in transition from homelessness, as we found out at the first salon that we took Buck to. So I decided to make an appointment for him at the next salon. This time, the stylist welcomed Buck with a smile.
It was nice to see respect and dignity given to such a fragile man. As I watched his hair fall to the floor and his scalp become so bare, I noticed a baseball cap and a sweatshirt jacket hanging by the entrance door. I asked the kind lady, "Who does the hat and jacket belong to?" She replied, "I think they must be Buck's, they have been hanging there for weeks now, maybe waiting for him."
Catholic Charities Homeless Services
Buck, like many people experiencing homelessness, deserves kindness and respect. Your support of Catholic Charities Homeless Services provides outreach, individualized care and case management to people throughout the state. Thank you for supporting our mission to reach the most vulnerable in our communities.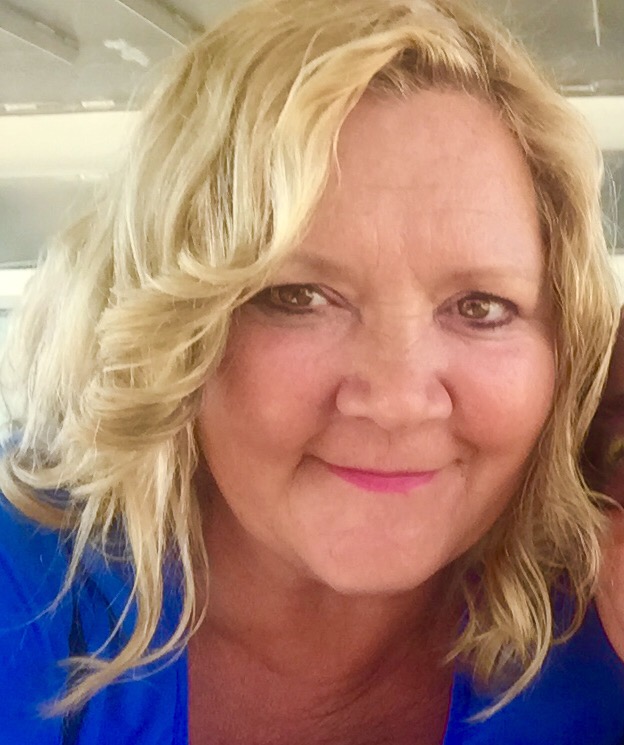 Susan Harris is a homeless outreach specialist for Catholic Charities based out of Bullhead City, Ariz., but her special focus is on Lake Havasu City and other areas in Mohave County. She literally takes to the streets to find people experiencing homelessness to get them help.