Catholic Charities River Cities Homeless Day Center in Bullhead City, Ariz. has many unsung heroes. These everyday people choose to live a generous, yet humble life.
Steve Bristyan and his crew of Walmart associates, and Robyn Brandt from our local Lerner and Rowe Gives Back organization are some of these hardworking, everyday citizens.
Volunteers Provide Warmth for Homeless
Starting last fall, Steve and friends chose to support us in an anonymous manner with a coat drive for our homeless population. Approximately 50 coats were given helping to keep our homeless warm on the cold desert nights.
During the Christmas season, they wanted to help again by providing socks and blankets. We were able to give 49 people gifts at our first annual Christmas party for the people experiencing homelessness. Everyone enjoyed the Christmas feast and left with gifts of socks and blankets to keep them warm.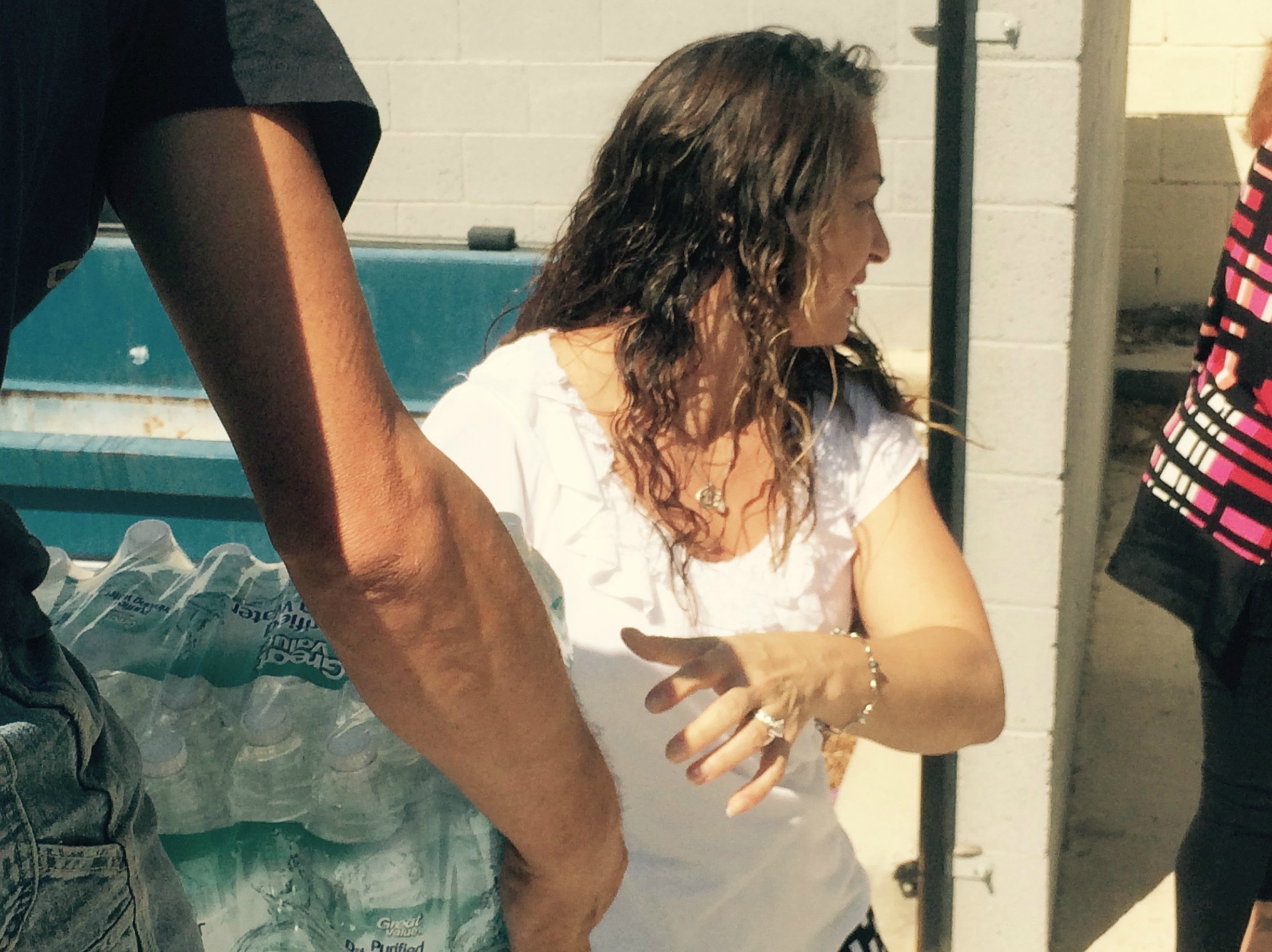 Water Drive Provides Life Saving Water
In the spring, Robyn Brandt of Lerner and Rowe Gives Back collaborated with Steve and his friends for their second annual water drive for the homeless. They collected 433 cases of water that was used throughout the Bullhead City area to keep people experiencing homelessness hydrated all summer.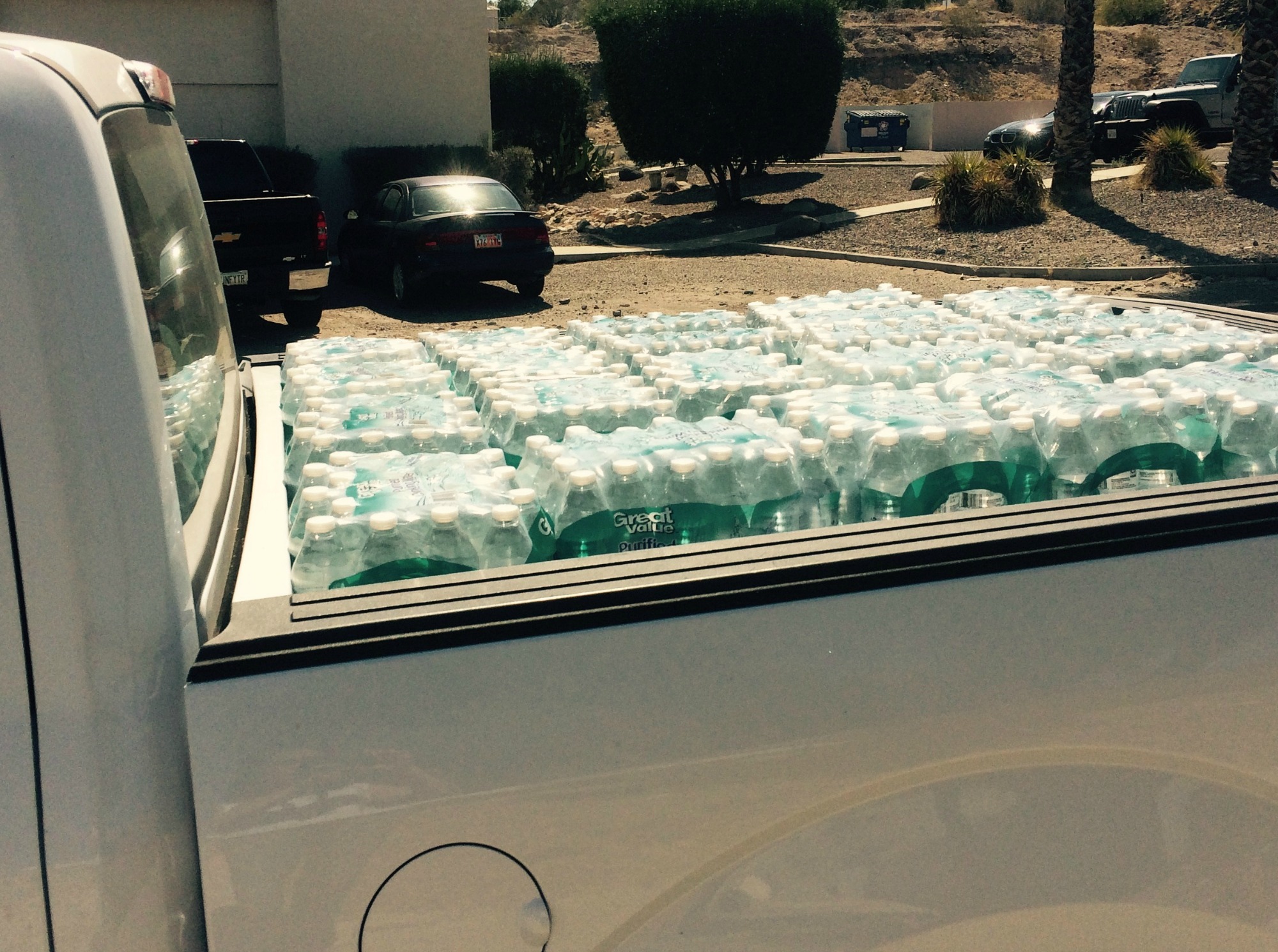 In July, these committed volunteers really stepped up their game by providing our first annual barbeque for people experiencing homelessness. This community collaboration included Lerner and Rowe Gives Back, the Guardian Foundation, an organization that works to feed the homeless at Bullhead City Community Park, as well as Praise Chapel, which provided transportation with their church bus. Approximately 60 people were treated to a good old-fashioned barbeque with all the fixings.
Volunteers Use Team Work to Make a Difference
This gave people a chance to forget about the daily worries and stress of being homeless, a chance for a lost sense of normalcy, and a chance to retreat from our relentless summer heat. Steve took on the role of head cook and his team provided hamburgers and hot dogs. The Guardians provided the side dishes, and Robyn and her crew also worked with Catholic Charities volunteers to serve our guests.
We are planning to make this event Bullhead City's first Project Connect, which will bring together social services, mental health providers, schools and other service organizations to provide a one-stop shopping experience that includes resources and referrals for the homeless and near homeless populations of Bullhead City and surrounding areas of Mohave County.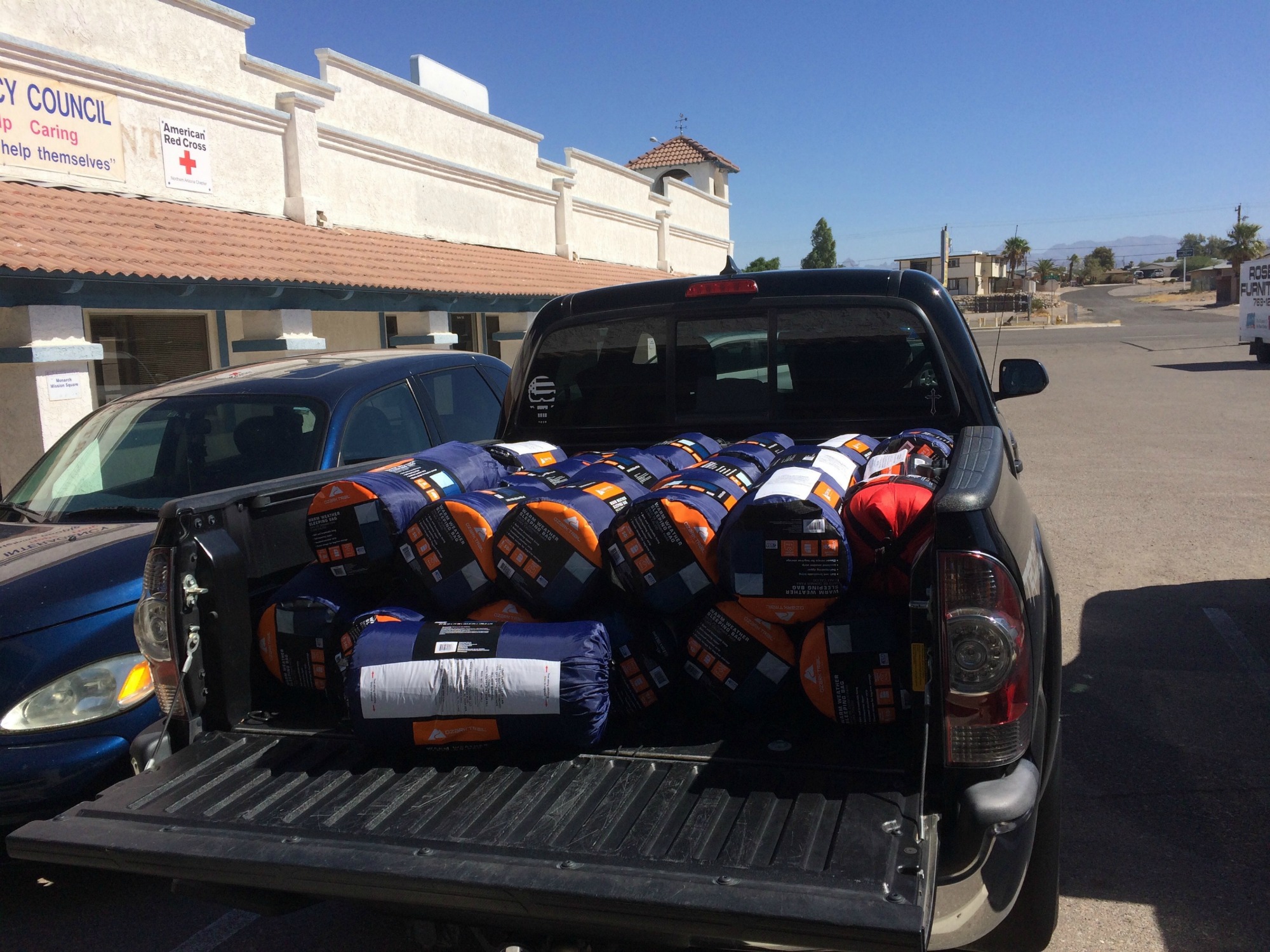 On October 4, Steve and the Walmart staff delivered two truckloads of donated sleeping bags, 81 total, to the Catholic Charities River Cities Homeless Day Center. The sleeping bags were purchased by individual employees, friends and family members and cost approximately $10.00 per bag, with a total monetary value of more than $800.00. These donations will help keep our homeless community warm as the nights begin to cool.
Catholic Charities Homeless Services and River Cities Homeless Day Center in Bullhead City would like to thank Steve and Robyn for all of the time and organizational efforts they've invested over the last year, the Walmart employees, the Lerner and Rowe Gives Back crew, and the community members that participated in such a heroic effort to provide for our homeless population. Your compassion and kindness to those in need will not go unnoticed or be forgotten. On behalf of the many lives you have touched with your generosity and kindness, we thank you.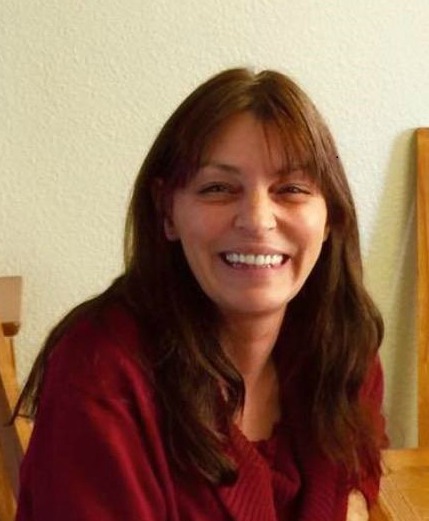 Patricia Jacques is an outreach specialist for Catholic Charities homeless services. She has a degree in chemical dependency therapy from Mohave Community College and goes on outreaches with other staff into the community searching for the homeless.