Catholic Charities jail re-entry program supports clients who are re-entering society after being in jail. Securing a job, focusing on physical and mental health, and setting goals is difficult under normal circumstances.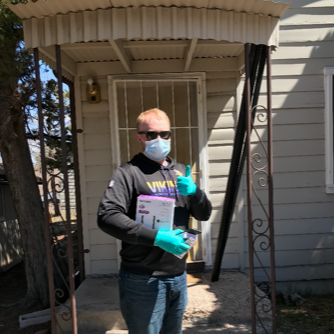 Clients in our jail re-entry programs have unique struggles while sheltering in place. They were not able to access their recovery programs, counseling or other services. The Catholic Charities team are also limiting physical contact to flatten the curve and keep everyone safe.
Camie Rasband, homeless services director, quickly identified the struggle. She arranged to have internet services installed at all shared living facilities, as well as secured tablets through our community partner, The Guidance Center.
Recovery Programs Embrace Online Model
Traditionally, most clients in these homes experience substance abuse issues and attend group meetings regularly. These groups are instrumental to maintaining sobriety; Alcoholics Anonymous, for example, is now being offered through Zoom and similar apps. Without internet, Catholic Charities clients were unable to access their recovery programs, thankfully, clients now have access.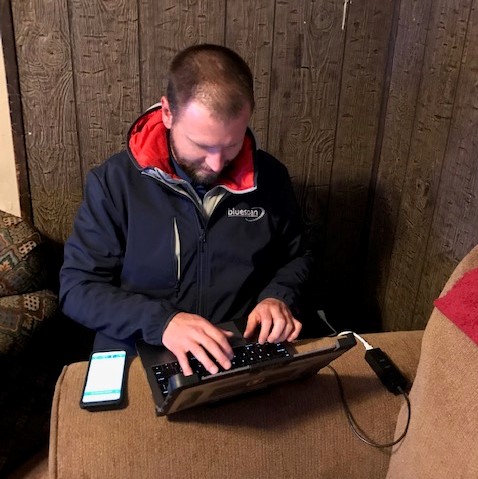 The behavioral health agencies in town are also offering their groups remotely to keep people connected to the groups and relationships that have become such an important piece in their sobriety and recovery.
"Relationships are always important, forming positive connections with our peers and clients is critical at any time. Bonds that have formed with peers in recovery programs or professionals in human services fields is strained due to the stay home orders," says Rasband. "However, our need to support one another by providing the tools necessary to continue building those relationships is just as important. Coming up with creative ways to do this through online services is just one way to keep those bonds strong and keep the connections that we all need."
Catholic Charities Team Helps Clients Get Connected
After internet service was connected, our team was able to help clients set up e-mail accounts and show them how they can access e-mail on cellphones. Probation officers are keeping in contact with clients through e-mail allowing them to stay in touch.
Medical providers are also doing phone or video conference appointments when possible. It's important for all clients to have access medical care, especially those with more complicated medical issues that see several different doctors. The internet is essential for them to remain connected and engaged with their medical providers during this time.