More than 50 people attended an event on Wednesday to commemorate Catholic Charities Community Services moving to a new larger, facility in a prime location. A ribbon cutting ceremony, led by the Greater Flagstaff Chamber of Commerce was followed by a blessing by Father Pat of San Francisco De Asis Parish. The event concluded with an open house and site tours.
Prominent guests in attendance include Mayor Jerry Nabours, Flagstaff city staff, and several partner agencies including The United Way of Northern Arizona, Northern Arizona University, Goodwill Industries, and Housing Solutions.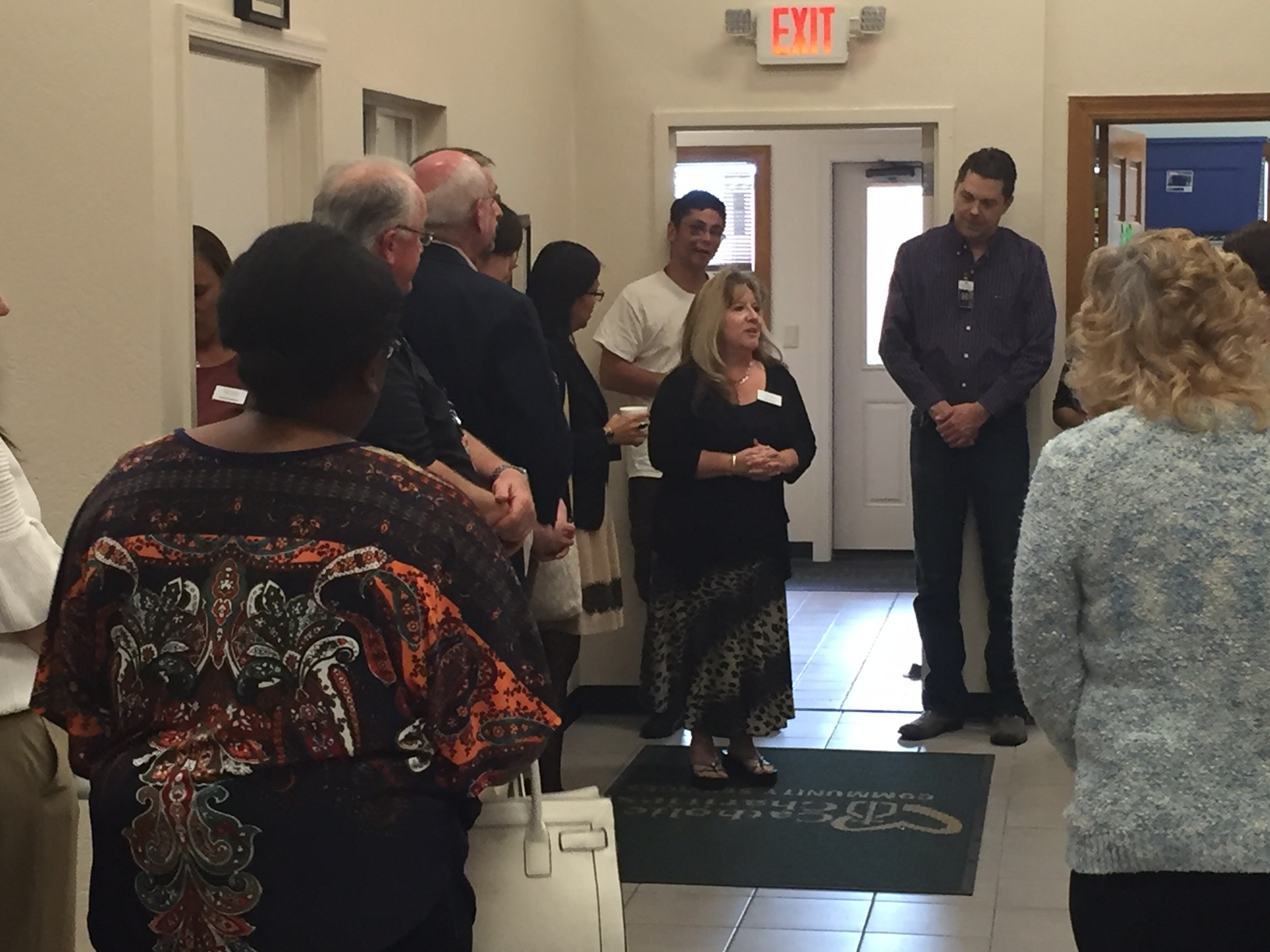 The new office is located at 2101 N. Fourth Street, Flagstaff, AZ 86004, and the move was completed in mid-March. Catholic Charities Flagstaff office's main phone number remains the same – 928-774-9125 – as will all employee email addresses.
"The move strategically places us near other social service program offices, also located on Fourth Street," says Flagstaff Office Manager Judy Weisz. This will minimize or eliminate extensive bus travel for those utilizing Catholic Charities services and the services of nearby agencies such as Arizona Department of Child Safety, Coconino Community Services, and North Country HealthCare. The increased office size will also accommodate more staff, and it may also facilitate additional Catholic Charities programs or expansion of existing social service programs in the future.