On October 30, the Catholic Charities office got a little spooky. Senior Programs Director Carrie Mascaro organized a Halloween potluck and costume contest. Awards were given for most unique, funny, elaborate and for full team engagement.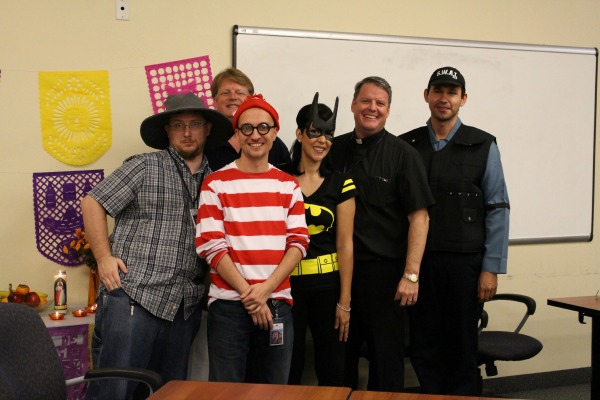 Most unique constume goes to IT specialist, Daniel Fritsche as "Waldo," pictured here with members of the IT department and CEO Paul Mulligan.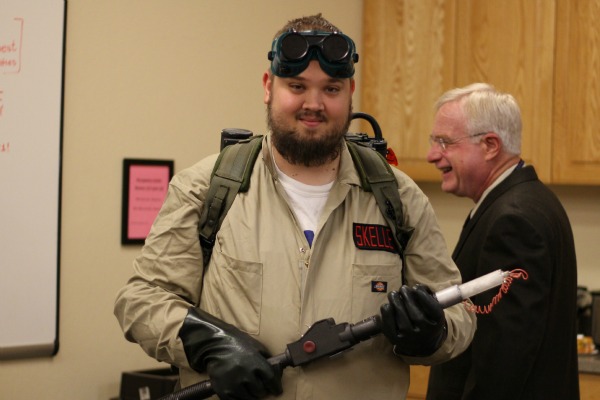 Most elaborate costume went to Adam Skelley, also in the IT department, as a "Ghost Buster," who was ready to get slimed.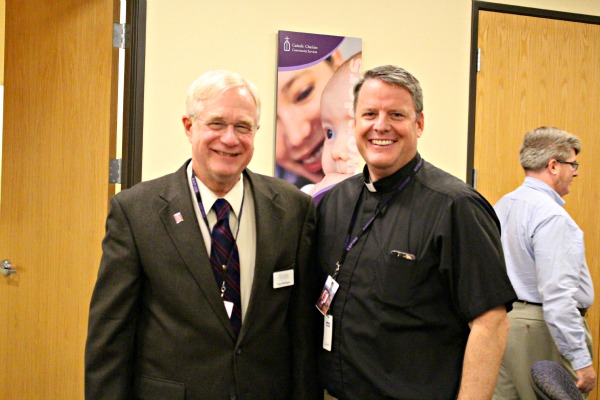 The funniest costume went to grounds manager Art Weese who dressed as CEO Paul Mulligan, show pictured with Paul who dressed as a priest.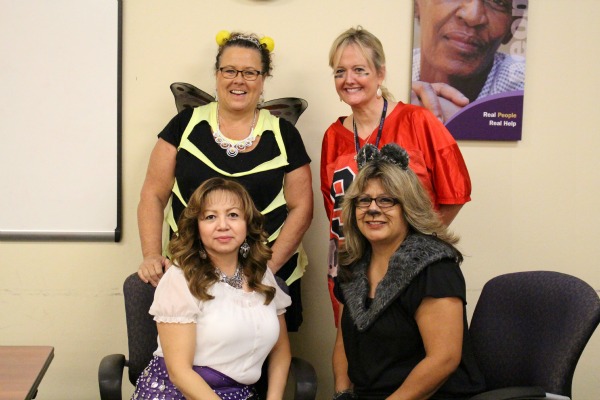 The human resources department took the award for full team engagement, as the entire department dressed up in costume.
We also hope you enjoyed a safe and happy Halloween this year! If you'd like to join the fun at Catholic Charities, please see our job listings.