Oscar, a soft spoken 55-year-old man, got released from the police department in Flagstaff, Ariz. He went out of the police department's front doors into the cold November morning—no one was there to meet him. He didn't have money or shelter for the night. He was a veteran and a Navajo. He lived on the Navajo Reservation all of his life, then went into the U.S. Army, served two enlistments and then retired and moved back to the reservation. Relationships fell apart at home--and he didn't have any support.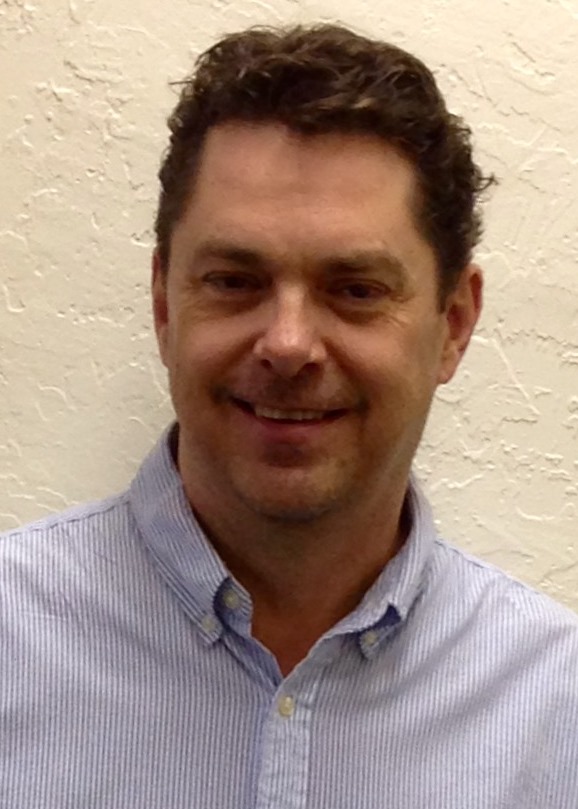 Now in Flagstaff, he faced homelessness alone. Until he met Will Lowe, (pictured right). Lowe, a U.S. Air Force veteran and Catholic Charities veteran services case manager, helps veterans facing a housing crisis.
Veteran was Homeless and Alone
"When I met Oscar, he was living in a Flagstaff shelter," said Lowe. "He didn't know where to start to move in the direction he wanted to go. He also wanted to be reunited with his two sons and daughter."
Oscar told Lowe he wanted to find a home, a job and needed support to overcome an alcohol addiction.
So the two veterans started working together. First, they addressed Oscar's alcohol addiction. Lowe dug into resources to help Oscar get into a Veterans Affairs treatment facility in Prescott, Ariz.
The next goal was to find housing. Lowe, who is an experienced case manager, knew that Oscar might be able to be qualified for a special opportunity.
"There was talk about the Navajo Nation using the Veterans Affairs Supportive Housing (VASH) voucher to help veterans," said Lowe. "So I started making some calls."
Making History
Lowe and Oscar didn't expect to make history—but that's exactly what happened when Lowe reached out to the Navajo Nation and Veteran Affairs (VA) on Oscar's behalf. Oscar became the first veteran to receive the first veteran housing voucher from the Navajo Nation.
The Navajo Nation is known for treating veterans well, but this is the first time, two independent nations (U.S. and Navajo Nation) came together to serve a veteran experiencing a housing crisis in Arizona. After months of collaborative work, the Navajo Nation issued the first ever VASH voucher to pay for Oscar's housing.
Hope for the Future
Soon, Oscar graduated from his alcohol addiction treatment plan. He says, "Things are turning out better for me. I'm fortunate to be connected to other veterans and Will."
With the help of Will, Oscar found a house to rent in Flagstaff, Ariz. and the Navajo Housing Authority will be making monthly rental payments on his behalf. Not only has Oscar secured safe housing, but last week, he gained employment at a local Flagstaff business. "I'm getting better. I'm getting better, so that I can build a better life for my kids," says Oscar.
Lowe says he will continue to support Oscar as he starts his new life. "This veteran has worked hard and has come a long way from when we first met. I am proud of all that Oscar has accomplished."
Lowe says he will continue to support Oscar as he starts his new life. You can be a part of Lowe's work with veterans in northern Arizona by supporting Catholic Charities veteran services through financial gifts or volunteering. With more and more veterans returning to the U.S., our veterans need our support more than ever.