Sixth grade students at St. John XXIII Catholic School understand what it means to serve others, especially when taking on Catholic Charities' Miracle Projects.
Miracle Projects
Miracle Projects encourage students to raise money for people who need help by selling crafts at a school marketplace. Student's use their imagination to create bracelets, cards, books, stress balls, bookmarks and other sellable items. The money raised funds Catholic Charities programs.
"Through Miracle Projects, students learn about the needs that others may have in their community and help meet those needs," said Alcira Pastula, Catholic Charities parish and community engagement supervisor.
Students learn about Catholic Charities cause areas that include foster care, homelessness, domestic violence and others areas. Then, students discern the cause area that calls to them. After they have selected a cause area and program, they plan a project to meet that need.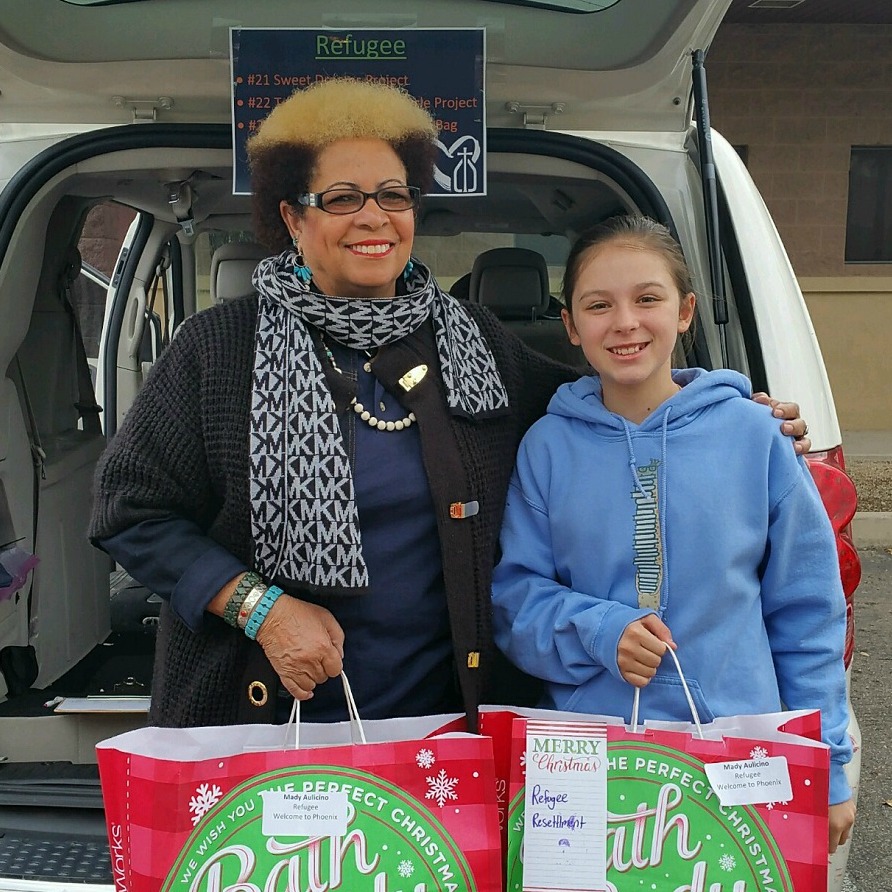 Students Help Refugee Families
Sixth graders, Mady Aulicino, Nicholas Stafford and Isabella Medina, chose to help refugees. Refugees flee their country of origin to save their lives. They run from war and persecution, leaving behind friends, family and often, all of their possessions.
Mady and Nicholas chose The Welcome to Phoenix Care Bag Project. With the money they raised, they purchased personal care items like hand soap, toothbrushes, shampoo, toilet paper, deodorant and other hygeine products. Students stuffed reusable bags with these personal hygiene items to help families get acclimated to their new home.
Together, Mady and Nicholas helped 35 people with their care bags.
Nicholas was inspired to help refugees because his mom provides furniture to newly resettled refugees. "Many of the refugees are women and children that are starting over in a new country where they don't even know the language. If we had to leave our country to be safe and live, we'd want someone to welcome us and help us," said Nicholas. He recalled Hebrews 13:2, "Remember to welcome strangers in your homes. There were some that did that and welcomed angels without knowing it."
Isabella collected items for the Bicycle Project. This included new bicycles and new bike locks. Isabella learned that when refugees arrive in Phoenix, they need to find a job as soon as possible. This is really hard to do without a car or driver's license. Having a bicycle expands their opportunity to get to a job.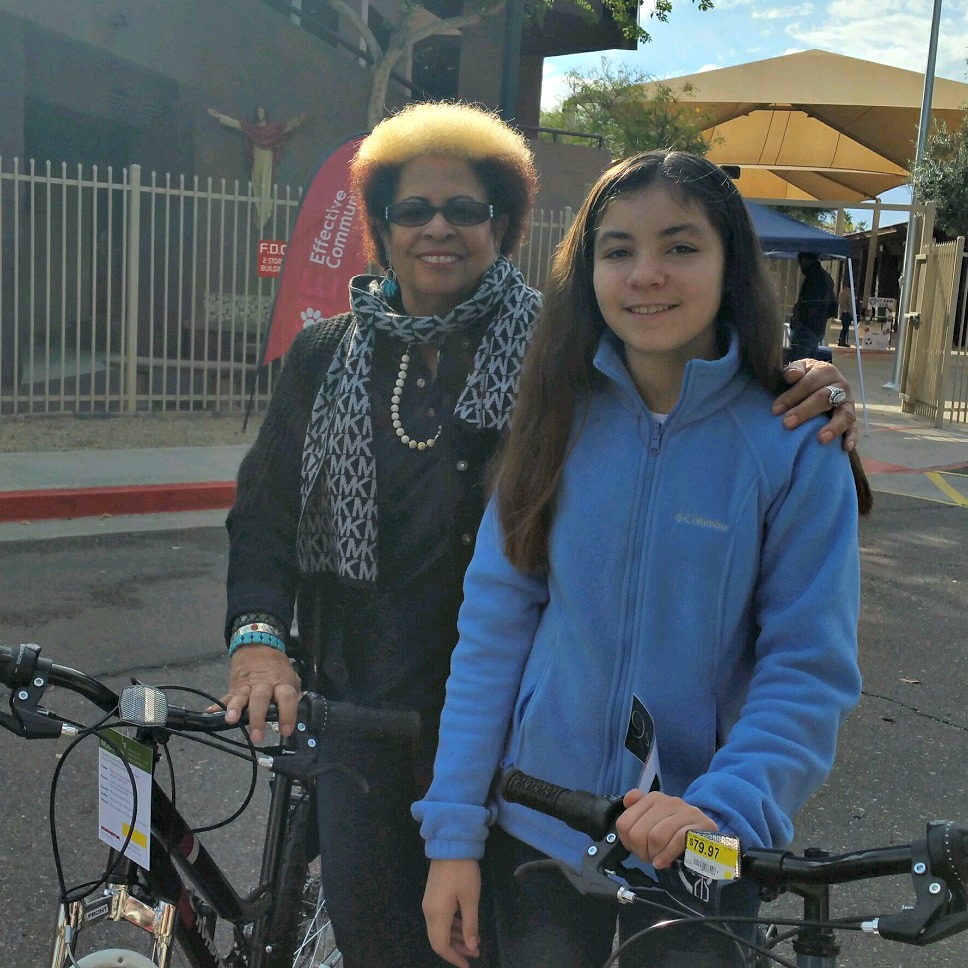 Helping Those in Need
After students purchase gifts, they drop them off to Catholic Charities program's staff. Pat Gilliam, refugee program volunteer coordinator, met the students to collect their donations. "It was so great to meet the kids and thank them for helping refugees. They worked very hard on their projects, and they will help a lot of families," said Gilliam.
The people receiving the donations aren't the only ones to benefit. Parents often remark that their students learn important skills like planning, budgeting, time management and other business skills that will help them in the future. Perhaps more important, students learn they can make a difference.
Visit our volunteer page to learn how you can get involved and help a family in need.