Its Grace Barber's ninth year preparing taxes for Yavapai residents—and she does it for free. "I enjoy how it helps others," said Barber. "Preparing taxes can be stressful for people."
Volunteer Income Tax Assistance
Barber and her Co-Site Coordinator Victor Holm are looking for a few more volunteers to join them in serving families through the Volunteer Income Tax Assistance (VITA) program, which allows individuals who have an income ($54,000 or less) to receive their maximum refund.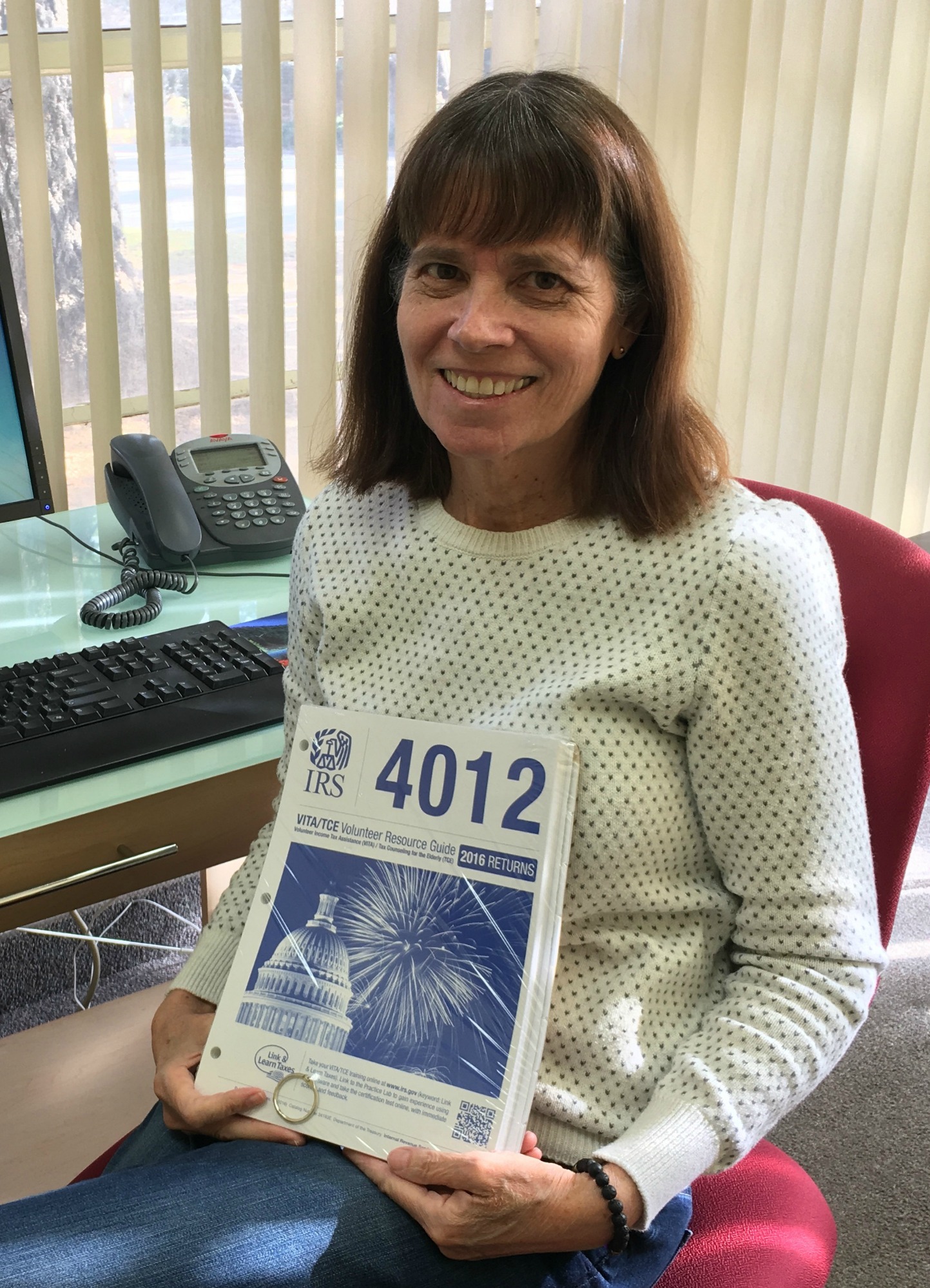 "This way they won't have to pay up to $300 or more to have their taxes done correctly," said Barber.
As the Prescott volunteer site coordinator, she's in charge of making sure all families get served with quality tax returns. Individuals needing tax preparation can walk in to the Prescott or Cottonwood Catholic Charities offices to be met by volunteer greeters who welcome, schedule and screen for correct paperwork.
Volunteer tax preparers are certified through IRS VITA program to prepare tax returns, provide information on credits, deductions and allowable expenses. The VITA tax preparers can electronically file both federal and state tax returns at no charge. Individuals can meet with them or drop off their tax return and schedule a pick up.
Then a quality assurance volunteer, like Barber, reviews all tax paperwork before it is filed.
More Volunteers Needed
"We need a couple more people who want to greet and screen," said Barber. "This is a great job for people who just want to help others, but who may not be good with math. We also need a few people to do tax preparation. It's a good skill to learn and the education is free."
For more information on the VITA program or to volunteer, please contact JoAnn Williams at 928-778-2531. Grace Barber, Volunteer Site Coordinator, at 928-445-4378, or Victor Holm, 928-759-2230.