Roger, once a local business owner in Flagstaff, has a knack for inventions and electronics. Health issues and a loss of his tools sidelined his efforts, but he still draws electronic schematics and writes down ideas.
Though an all-around nice guy and a gentle soul, Roger was diagnosed as schizophrenia in the 1990s. He also suffered from a number of physical issues ranging from stomach problems, degenerative bone disease, carpal tunnel in both wrists, no cartilage in either knee cap, an ankle that was deteriorating and held together with numerous screws, and a damaged shoulder.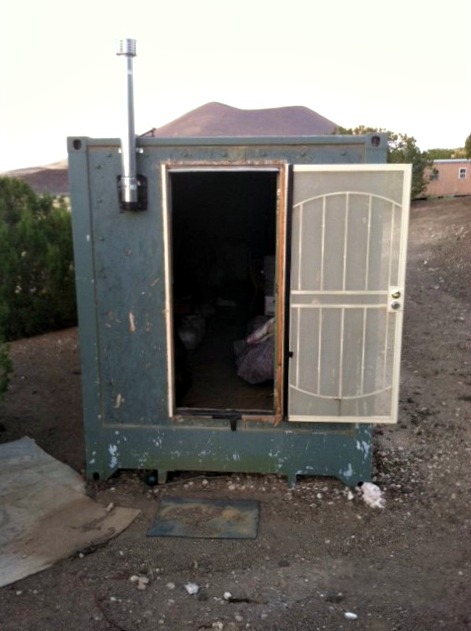 Despite these obstacles, Roger owned his own property 28 miles outside of Flagstaff. He worked hard to be self-sufficient. His trailor had been ransacked and was unliveable, so he converted an old storage container into living quarters. He used solar panels connected to his car batteries for electricity, which ran his lights and a small refrigerator at times. He traveled to town to pick up groceries, propane and water.
Meeting the Needs of Mentally Ill
Winter in northern Arizona can be deadly. Before the harshness of winter set in, Roger contacted Catholic Charities. Catholic Charities trained staff connect seriously mentally ill homeless with psychiatric treatment and housing. Our staff helped Roger fill out a Catholic Charities housing application, assisted with water and food, and phone cards. We also helped him stay warm by providing blankets, sleeping bags and clothes.
With help, Roger survived the winter but his vehicle did not.
He also ran into some health complications. A thumb injury turned into a serious infected, which got Roger admitted to the hospital. Doctors were considering amputation. Miraculously, the infection that had spread all the way up to the elbow had reversed after he received antibiotics, and he was healed.
Catholic Charities Housing Program
By summer, the Catholic Charities team and a case manager from Southwest Behavioral Health Services were able to assist Roger once a week. In July, the Catholic Charities housing program placed Roger into a home and helped with moving and packing his belongings.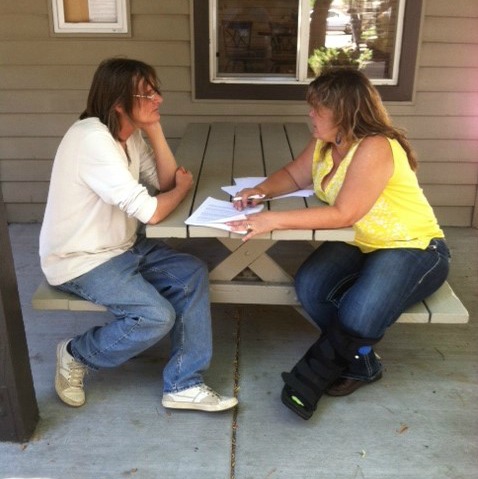 Catholic Charities also worked to get Roger in touch with his legal-aid that was working on his social security disability claim and advocating for Roger to get his Medicaid reinstated.
It took about five trips, but the Catholic Charities team moved Roger and all his possessions to his new place. Roger was now optimistic and excited about his future.
Since that time, Roger has had a number of surgeries planned but that doesn't dampen his mood. Roger recently received a motorized scooter from a private donor. Each day he ventures a little further through town.
Support the lifesaving work of Catholic Charities by becoming a one time or monthly giver. Your gift will provide assistance to help people experiencing homelessness.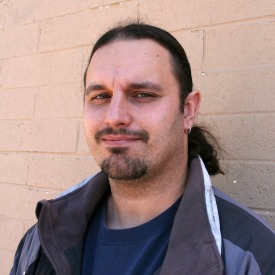 Richard "Rick" Brust began working at Catholic Charities in the PATH program since February 2010. He leads outreaches to connect with homeless people living in Northern Arizona. Rick serves on numerous committees to find solutions that will improve the lives of homeless people. Rick was homeless himself three times between 1998-2001. Rick is also an experienced and versatile musician. He recently received a state-wide award for his service to the homeless.