"This experience has been more personally fulfilling than anything I could have done in business," said Catholic Charities Volunteer Kevin O'Donnell. O'Donnell retired from his full-time career as a commodities trader in August 2017 and loves to come to "work" at Catholic Charities offices in downtown Phoenix each week.
O'Donnell moved to the Valley in 2010 from New York, and after retirement began to look for some ways to bring more personal fulfillment to his life. Catholic Charities is his first volunteer stint, and he highly recommends it for anyone looking to give back to the community.
"Kevin commits to coming in three days a week and shares his valuable time with our team, our parishes, and most importantly, to the most vulnerable individuals we serve. I know he was sent to our agency for a beautiful mission," said Dulce Hernandez Valdez, Catholic Charities Parish Engagement Supervisor.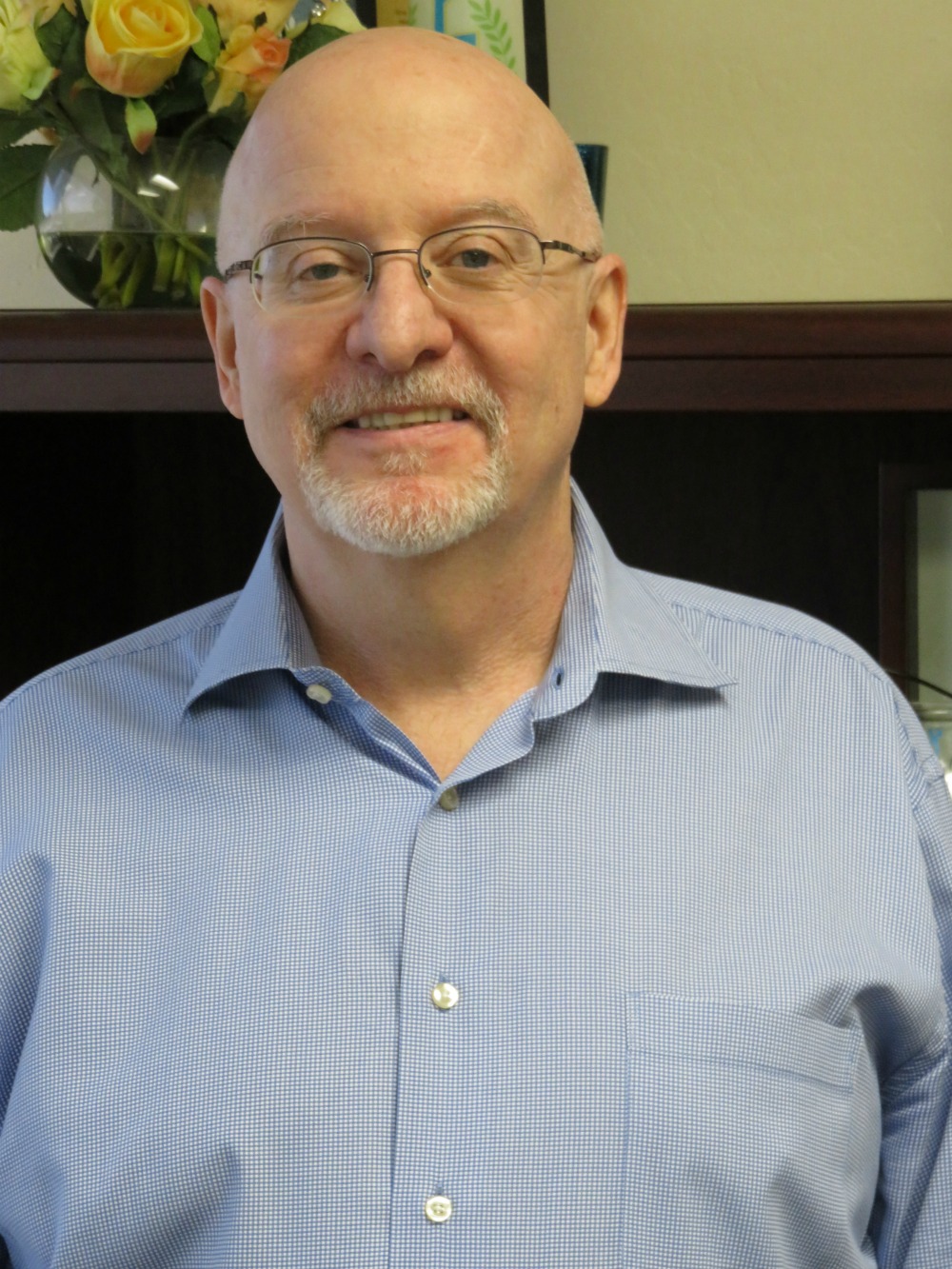 O'Donnell comes to the administrative offices on 7th Ave. and Camelback where he reaches out to prospective volunteers. His duties include calling all the references and making sure volunteers are a good fit. As a former salesman, he says he enjoys the conversation and likes to talk about Catholic Charities as much as he can.
"Kevin is instrumental in making sure the seven-site background check and references are completed on all incoming volunteers and interns," said Janessa Jones, Volunteer and Community Engagement Coordinator. "In addition, he's the first voice the new volunteers hear at Catholic Charities. He welcomes them and makes sure they have all the information they need. Along with this, he also helps out with Miracle Projects and is always willing to assist in any way possible."
One of the reasons he enjoys volunteering with Catholic Charities is the comradery, team atmosphere and professionalism he experiences. He said he always feels included and has had the opportunity to visit programs and even attend Philanthropy team meetings. "Working with Paul (Mulligan) and Tami (Bohannon) is wonderful. They really take best practices from the business world and apply them here. They contact other CCUSA agencies and ask questions. For example, we've talked with the Denver branch of CCUSA and learned a lot from them about starting a Parish Champion campaign."
O'Donnell has assisted with the agencies' stepped-up parish outreach program, a Philanthropy Department Team goal. He has helped spread the word about Catholic Charities Community Services to nearly 10 parishes in his home area of Scottsdale, Ariz. And he encourages others to join the efforts.
"Even if you don't want to drive downtown, you can help spread the word in your parish or community. Right now we are looking for champions in each parish in the Diocese of Phoenix to be the point people for us there and to help us inform the community about the programs and services that we provide to the most vulnerable. " he said. "You won't have any regrets. You might do it for selfish reasons, but you're still helping those who are most vulnerable."
If you'd like to learn more about volunteering, visit CatholicCharitiesAZ.org/volunteer or email This email address is being protected from spambots. You need JavaScript enabled to view it.. We have volunteer opportunities throughout the state.
To learn more about becoming a Parish Champion and spreading the word about Catholic Charities in your church, contact Dulce Hernandez, Parish Engagement Supervisor at 602-650-4832 or This email address is being protected from spambots. You need JavaScript enabled to view it..