The first five years of a child's life are extremely important. So important, in fact, that 90 percent of their brain is developed by age 5! Every word that a child hears will help them to develop vocabulary, put concepts together and build stronger brain connections.
The vocabulary, attention span and general knowledge in a child ages 3-4 is a good predictor of how well a child in 3rd or 4th grade will do with reading comprehension. Luckily, there are many things parents can do to help children with those reading skills.
Choosing Books for Infants
Try to establish a positive atmosphere around books and reading with infants…
Choose black and white books for infants. They will like the contrast.
Choose books that are written to familiar songs and sing them.
Let babies play with and mouth books, cloth books or board books work best.
Develop daily routines that include reading such after a meal or before bedtime.
Reading Time with Toddlers
Toddlers are developing vocabulary rapidly. They are learning to turn pages and read a story from left to right.
When reading to toddlers…
Let the child pick the book they want to read.
Talk about the pictures on each page, do not just read the words.
It is alright if toddlers do not sit still while you read – they are still listening!
Ask your child questions about the story that help the child identify the pictures and actions.
It is ok to skip pages. It is better to have a positive experience reading and cuddling with your child than to be adamant that the book is read from start to finish.
Reading with Preschoolers
Preschoolers are developing a stronger ability to remember sequences and predict endings. When reading to preschoolers…
Let your child tell you what is happening in the book.
Explain new words and what they mean.
Ask your child what they think will happen next.
Draw pictures of the child's favorite characters and talk about the story.
There are many benefits to reading to your child. You'll expand their vocabulary through repetition of stories. Together, you'll build communication. They'll learn about feelings and learn how to express themselves. Reading also helps children think logically, concentrate, learn to sit still and get an introduction to new experiences, like travel.
Earlier this month, National Read Across America Day celebrated Dr. Suess' birthday, but parents should make it a goal to read every day. Kids learn from their parents. If they see you reading, they will want to read, too.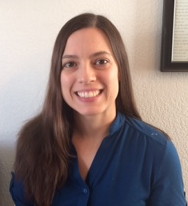 Mary Cannon is a program manager at Catholic Charities' Parents as Teachers in partnership with Arizona Partnership for Children (AzPAC). Parents as Teachers provides free family support through home visits, group connections, screenings and assessments, along with needed resources.