Finding a babysitter for your young child can be anxiety provoking. How do you know if your sitter has the skills and maturity to keep your child safe? Safe sitter is a class that teaches teens how to keep themselves safe, and the children in their care.
We spoke with two Safe Sitter trainers to learn more about Safe Sitter classes.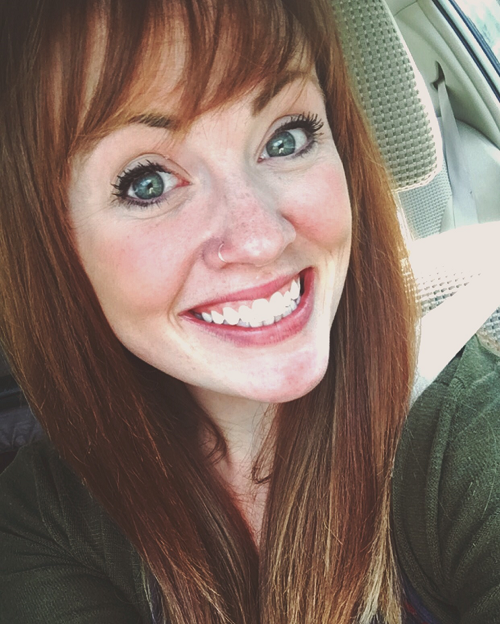 Nikki Semprun (pictured to the right) has worked at Catholic Charities for six years. She is a youth program specialist for North Star Youth Partnership and will start teaching Safe Sitter classes in Flagstaff, Ariz. in January 2017.
Kasey Shaver (pictured to the left) has worked at Catholic Charities as an assistant at North Star Youth Partnership since 2007. She has taught Safe Sitter classes in Prescott, Ariz. since summer 2015.
Q: Who is the class geared to? Should students already have babysitting experience?
Nikki: The class is geared to young teens grades 6-8 that feel they are ready to stay at home with their younger siblings, or start babysitting on their own. However, older students are welcome! Boys or girls may attend the course. Students can have previous babysitting experience, but it is definitely not a requirement.
Q: What will students expect to learn?
Nikki: The students can expect to learn the fundamentals of babysitting. They will learn, CPR, First Aid and Choking Rescue as well as child care skills, business skills, and information about what to do in case of an emergency. The course is fun and very interactive, there are games and activities that accompany the curriculum.
Kasey: Students will also learn about differences in ages and stages of the children they will watch and how to prevent problem behavior.
Q: How long are the classes?
Kasey: Typically, they are on Saturdays from 9 a.m. - 3:30 p.m., with two breaks and a lunch break.
Q: Should someone who already has babysitting experience take these classes? Why?
Kasey: This medically-based training was updated this summer, so it's current and pertinent to teens ever-changing lives. They've added a media safety component as well. It can also help someone with new ideas for how to handle problem behavior and how to safely expand their babysitting business.
Q: How often are the classes? How much do they cost? Where are they?
Kasey: The "Safe Sitter® Essentials with CPR" is a one-day training taught during the school year, and it is $50. The "Safe Sitter® Expanded" is a two-day training, which is taught during the summer months, and it is $90. The classes are typically offered once a month, but can be scheduled for special groups of 6-8 that would like to participate together. On completion, the students receive a student handbook and a completion card that they can show to potential employers.
* * *
Success of the Program
The program is taking off in popularity in the Prescott area.
Emma took the Safe Sitter class and said, "I think that it is important to take a babysitting class because it trains you for real life emergencies and how to handle behavioral issues. I think the most important thing in safe sitters is learning how to handle choking situations. I also think CPR is very important to learn too!"
One parent said, "My daughter completed the Safe Sitter Training back in September of 2015. Since then, she has been busy almost every weekend and during the summer. She even paid me back the cost of the training!"
Prescott trainings are held at the Catholic Charities office at 434 W. Gurley Street, and the Flagstaff trainings are held at the Catholic Charities office at 2101 N. 4th Street, in Flagstaff. See a current schedule and learn more.