Max has experienced homelessness in Northern Arizona since March of 2016. He spent the vast majority of his time camping in tents as a result of serious mental illness and substance abuse.
Choosing not to spend time indoors at shelters or motels, Max learned how to stay warm in creative ways. He layered tarps and extra blankets over his tent to keep moisture out and heat in. His tent would reportedly be 55 degrees inside, even when the temperature outside was only in the teens.
Finding His PATH
In December of 2019, Max enrolled in the PATH (Projects for Assistance in Transition from Homelessness) program at Catholic Charities. The PATH program utilizes specially trained staff to connect people who are homeless and have a serious mental illness with mental health services and housing.
Every person encountered is treated with dignity and compassion with the goal to build a trusting relationship that leads to appropriate care opportunities. Max was provided with life-sustaining items, such as a sleeping bag, water and personal hygiene products.
He already received SNAP (Supplemental Nutrition Assistance Program) benefits to purchase food. In addition, Max would often panhandle in Flagstaff to get money for items other than food.
Max was extremely resourceful. He enjoyed finding scrap parts around town to repair bikes.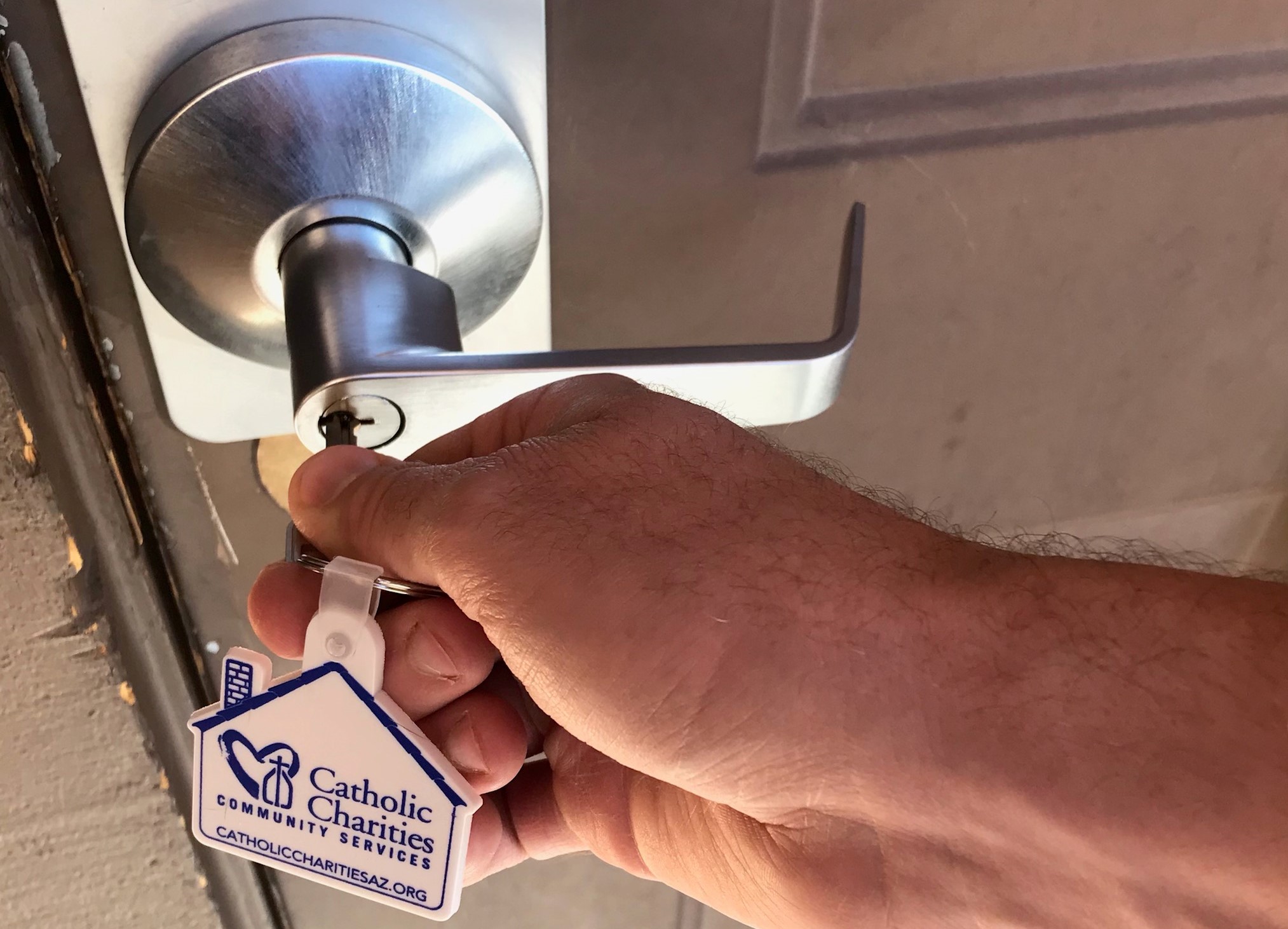 Permanent Supportive Housing
On November 20, 2020, Catholic Charities had the pleasure of moving Max into permanent supportive housing in Winslow, Ariz.
Permanent supportive housing is permanent subsidized housing for individuals (and families) with disabilities. Max is receiving support and referral services to aid in his recovery and transition from homelessness to housing.