"When a parent from Avondale heard of the wonderful turn out for the father event in Glendale with Home Depot, Natasha Neal Gaucin and her husband Daniel Gaucin, wanted to do the same for fathers in their site," said Dulce Hernandez, program governance specialist for Westside Head Start (WSHS).
Parent volunteer, Natasha Neal Gaucin made flyers and called families to reminders them of the event. She also contacted Home Depot and assisted the teachers with the planning.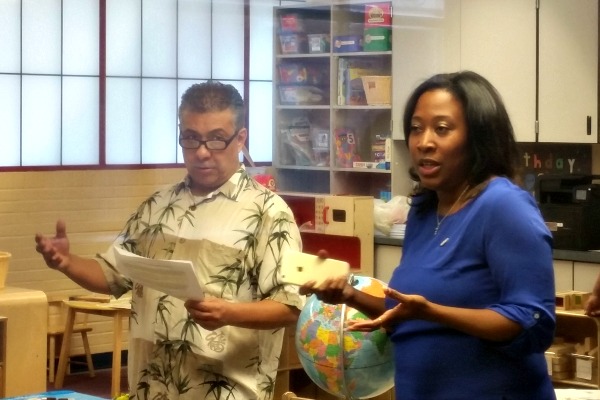 The Strong Fathers, Strong Families curriculum focuses on father/male role models engagement in the areas of math, literacy and science. WSHS adopted this curriculum to increase the number of fathers/male role models engaging with their children.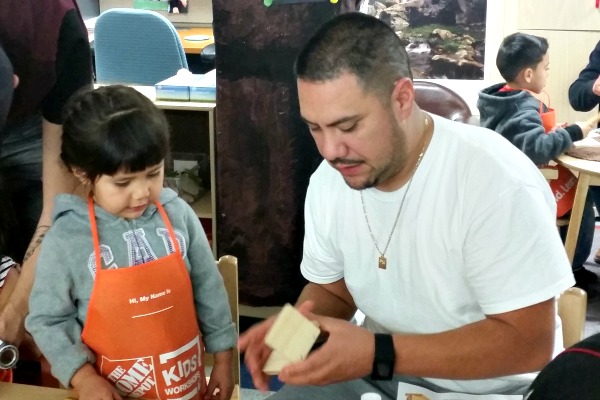 Teachers, family support specialist and parent volunteers coordinate and plan the Math Night events.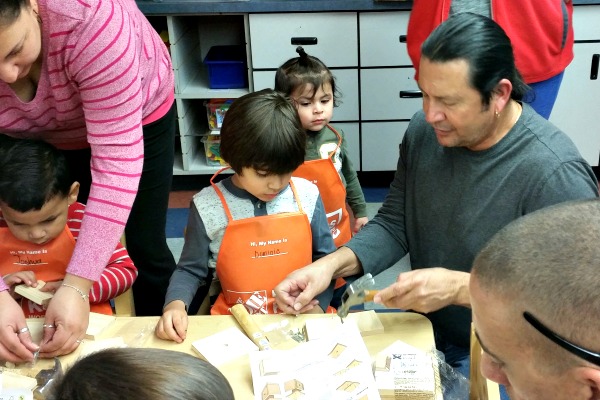 Patty Kelleher, a familly support services supervisor ran into a past student, when she was a teacher in that community years ago. His younger brother is now in the Head Start program.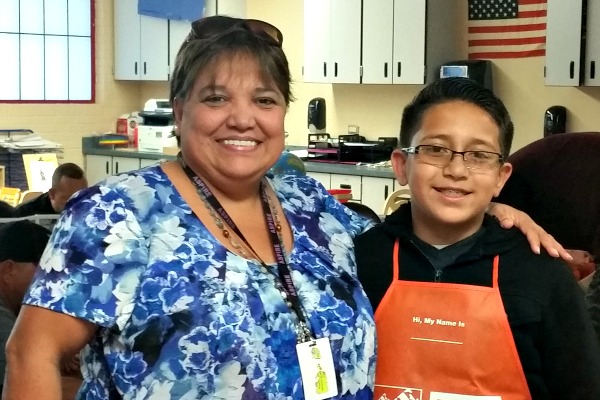 Home Depot is a long time sponsor. In previous years, students have also attended field trips to the store.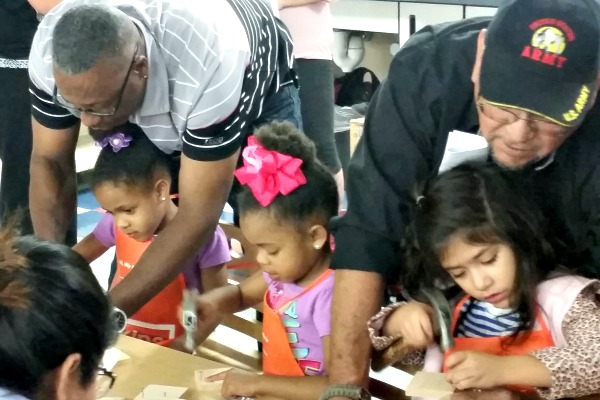 WSHS staff, Home Depot volunteers and 36 male role models (dads, grandparents, brothers and uncles) and a few mothers created pencil holders that spin. Adults and children worked together to nail and painted the projects.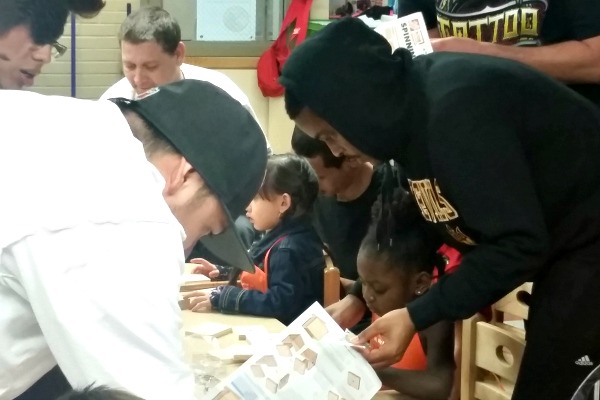 "Daniel Gaucin along with another father Mack Blaylark welcomed the fathers as they came in and initiated an ice breaker," said Hernandez. "Daniel shared statistics on the benefits of father engagement and other alarming information about what happens when a father is not engaged."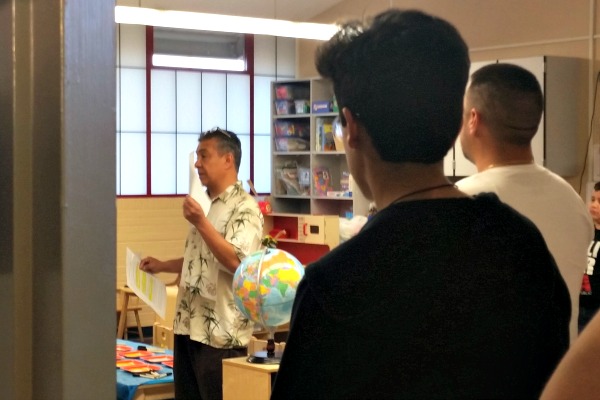 Catholic Charities Westside Head Start provides comprehensive early childhood education through a holistic approach by working with the whole family. You can learn more about WSHS and see if you qualify for this free program. Or, help support our work by giving $10 for 10 months to support our programs.