Catholic Charities regularly partners with groups and individuals in fun and exciting ways to help the vulnerable in our communities. Through partnerships, volunteers make a difference in their favorite cause areas as our expert staff guide them.
Recently, 5th through 8th grade students from Sacred Heart Catholic School partnered with Catholic Charities to create the Sacred Service Club. Founded by current 8th-grader, Hannah Irvine, the club is in its second year and serving others.
The club's mission is to to encourage a lifelong enthusiasm and commitment to community service through meaningful volunteer opportunities and experiences. The club tries to schedule one service project per month during the school and has a week-long service camp in the summer.
For the most recent project, students created picture frames, bracelets and other items to sell. With the money they rasied, they bought needed items to be donated to Catholic Charities programs.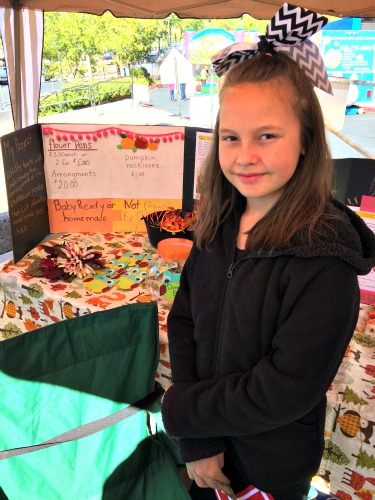 Faith created flower pins, flower arrangements and necklaces. The procedes went to support the Baby Ready or Not Program ran by Catholic Charities North Star Youth Partnership. Baby Ready or Not helps students realize what life is like with an infant by using simulators that need to be fed, changes and cry.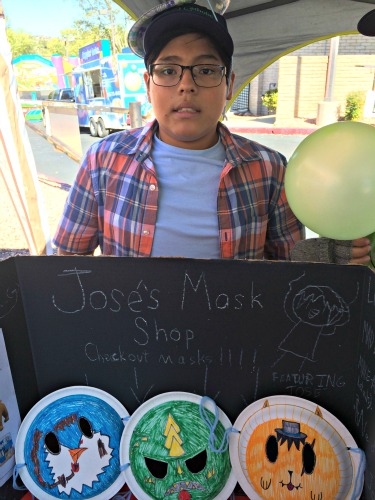 Jose created fun masks. He chose our in home services safety project that helps families create a safe environments for kids in their homes.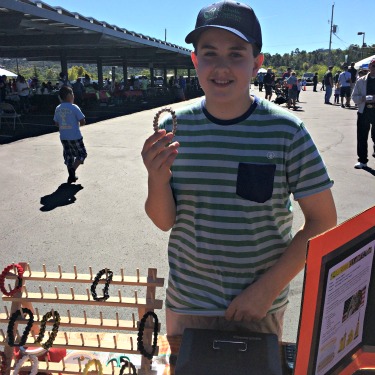 Morgan created and sold bracelets to help the supportive services for veterans families (SSVF) program. This program assists low-income veterans and veteran families who are homeless or at-risk of homelessness. SSVF helps provide stability through permanent housing and a variety of services and links to community resources.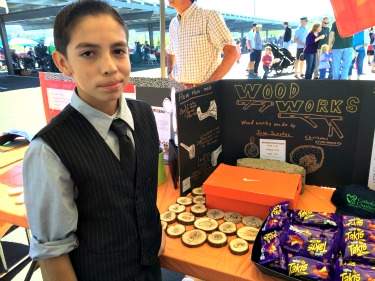 Jose create pieces of art using wood as a canvas. He diversified by selling snacks as well. Proceeds from Jose's efforts also beneft SSVF.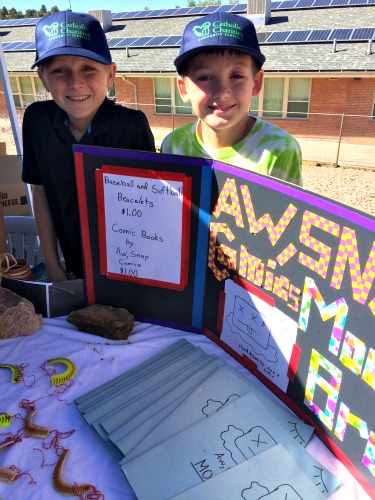 Sam and Lucas sold bracelets made out of baseballs and original comic books. Their efforts benefited sports equipment for kids in foster care.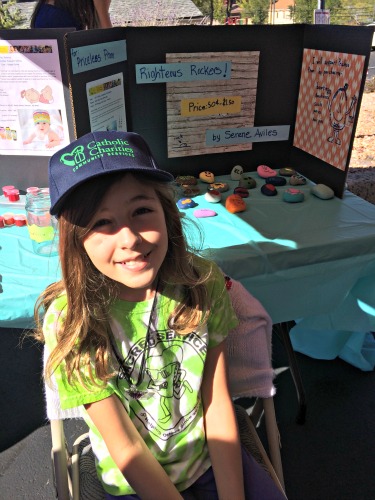 Serene created Righteous Rocks. Her hand-painted rocks were decorated with encouraging messages. Proceeds benefited the Priceless Prom Project by North Star Youth Partnership. Prom is an expensive right of passage for many teens. The Priceless Prom Project works to gather gently used and new prom dresses, tuxedos and accessories for teens to use.
Thank you Sacred Heart Catholic School for encouraging students to think of others who are less fortunate!
You can help these programs with a one-time or monthly donation to Catholic Charities. You can even specify which program you'd like to benefit.