For the 8th year, the General Federation of Women's Clubs (GFWC) Paradise Valley Junior Woman's Club hosted a Veterans Appreciation Day at the MANA House. The event is sponsored by the GFWC PV Junior Woman's Club with support, donations and volunteers from the GFWC Paradise Woman's Club.
Vicki Packman, PVWC Jr clubwoman, coordinated the project with other volunteer clubwomen along with friends and family members prepared and hosted a bountiful luncheon buffet for the veterans. Each veteran was given a backpack and given access to a large supply of underwear, socks and raffle prizes. Additionally, several local barbers volunteered their time and talents to give the veterans haircuts.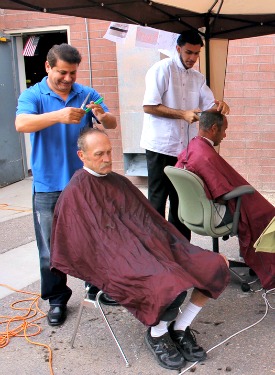 After attending the event, Honora Norton, CCCS Board Chair-Elect and GFWC clubwoman, said she's excited to see Catholic Charities grow this extraordinary program that is serving our veterans. "MANA House has a group of incredibly compassionate people helping veterans to rebuild their lives," said Norton.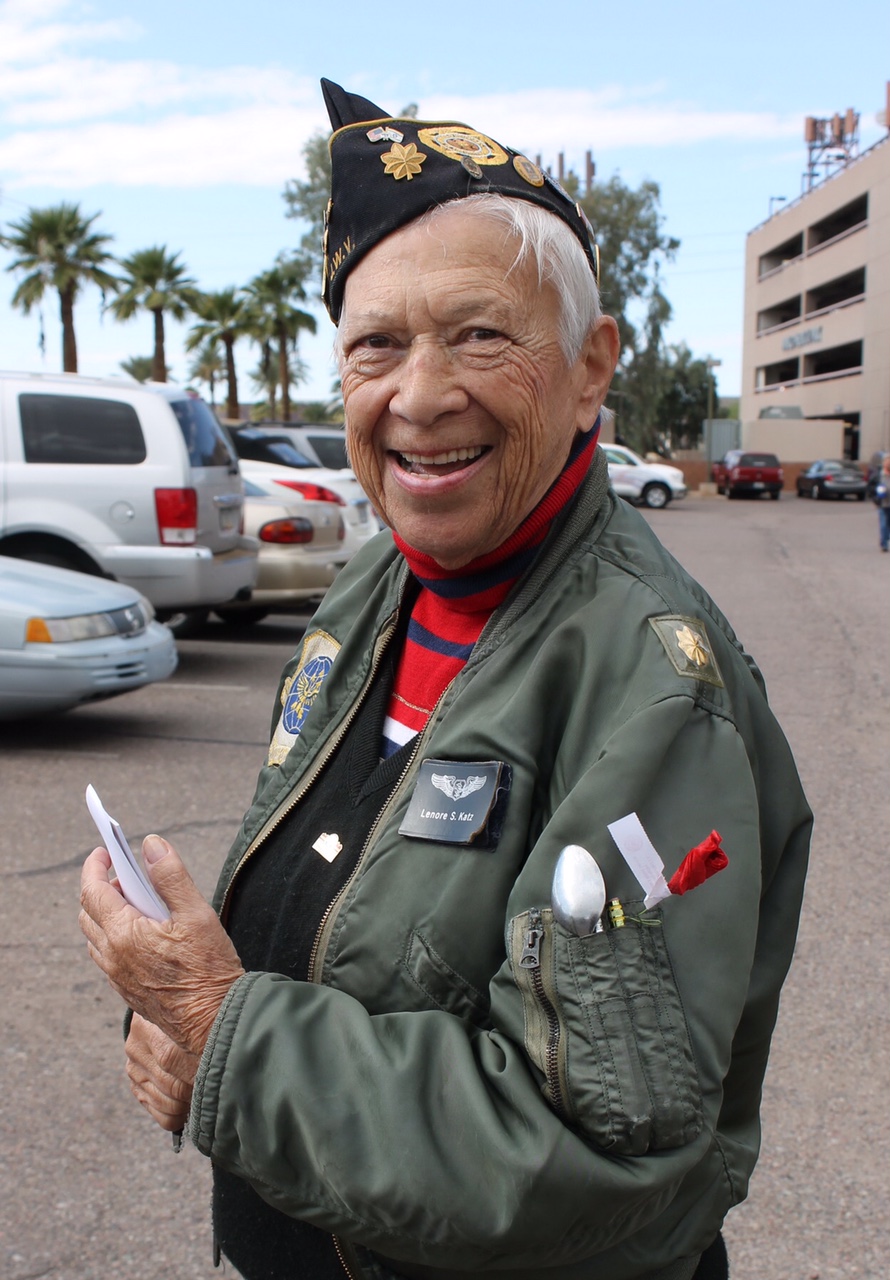 Pictured left, Veteran Lenore "Lee" Katz, Jewish War Veterans Post 194 Community Outreach Coordinator, attended to meet and greet fellow veterans and thank the clubwomen for their gifts.
Both clubwomen groups are part of the General Federation of Women's Clubs, said to be the largest and oldest non-denominational, international service organization of women in the world.
Again, this year the GFWC PV Woman's Club sponsors the holiday wrapping booth at the Paradise Valley Mall during mall hours November 27 through December 24. Since PV Mall opened, the clubwomen from both clubs, friends and family members have volunteered at the booth.
All proceeds are directed to local charities, such as, MANA House. Stop by the booth (in PV Mall in front of Sears) this holiday season to get your gift packages wrapped and/or to find out more about the service programs, projects and fellowship GFWC Women's Clubs have to offer. To learn more about the PV Clubs, see www.gfwcpvwc.org and/or e-mail This email address is being protected from spambots. You need JavaScript enabled to view it..