Holidays are stressful, and not just for parents. Children often are affected, too. Sometimes a kiss or hug can put a child at ease. But sometimes, more is required. For those times, use these tips to help your child handle stress during this busy season.
Handling Most Common Holiday Stresses
Changes in daily routine. Talk to your child about what's going to happen. Try to make the new routine pleasant and easygoing. Keep as much of the old routine as possible. Read children's books about the holidays to help your child become familiar with them.
Separation. Prepare your child for times you will be apart, like attending holiday parties. Tell your child you'll be back and give her a hug when you return. Leave a younger child with a familiar adult and a favorite toy to cuddle.
Shopping. Avoid shopping with your child during nap time or meal time. If you are going to be out for a long time, keep your child entertained with activities or snacks. Run errands by yourself, if possible.
Meeting unfamiliar family members or strangers. Allow your child time to warm up to unfamiliar adults or new places. Be understanding if your child doesn't want to kiss or hug someone she doesn't know.
Feeling unloved or ignored. It's not always easy, but it's important — give your child your loving, undivided attention. Talk, relax, or play together, without TV or other distractions. Spending as little as 10 minutes with you could turn your child's frown to a smile.
Travel. Plan ahead to help your trip run smoothly. Bring books and small toys for your child to play with during long drives or air flights. Downloading some of your child's favorite movies to watch is a good idea, too. Children may misbehave or experience problems sleeping when away from home.
For more parenting advice and support, contact the Parents As Teachers program through Catholic Charities and AzPaC. This partnership provides family support through home visits, screenings, and assessments at no costs to families. Families in Mesa, Gilbert, and Queen Creek with a child ages 0-5 are eligible. For more information call 480-388-3292.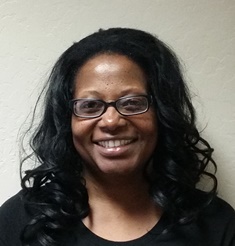 Tina Oluyi, M. Ed., is a parent educator for the Catholic Charities program, Parents as Teacher. She also has experience as a special education teacher. Tina has worked with families for more than 10 years.