We spend every day trying to make a difference in the lives of our clients. Our efforts are always extended when the community joins in to help us. Such was the case on Saturday, October 22, when a partnership with HandsOn Greater Phoenix and the City of Glendale allowed us to truly make a difference in the lives of the adults, children, and families who reside in our affordable housing community, Ironwood Village.
Make a Difference Day is one of the largest annual single-days of service nationwide and is marked as a celebration of neighbors helping neighbors. This year, HandsOn Greater Phoenix chose to host a Make a Difference Day project with Catholic Charities while the City of Glendale provided the volunteers to make the day possible. The project? Throw a Fall Festival for our residents while simultaneously constructing, painting, and installing Little Free Libraries at Ironwood Village, and two other Catholic Charities' affordable housing communities, Verde Villas in Phoenix and Desert Willow in Tempe, Ariz.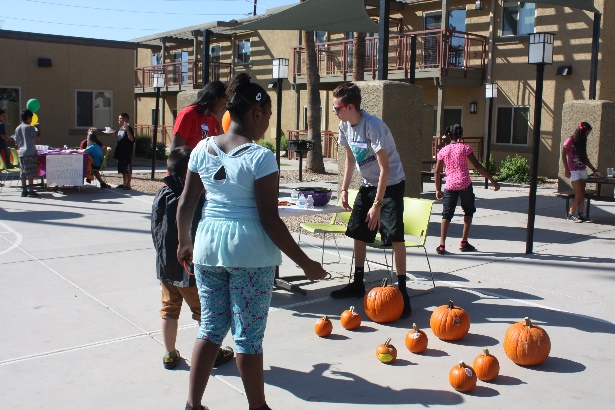 Playing Pumpkin Ring Toss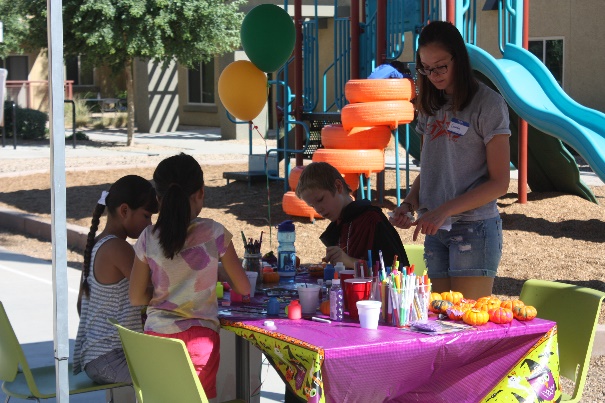 Decorating Little Pumpkins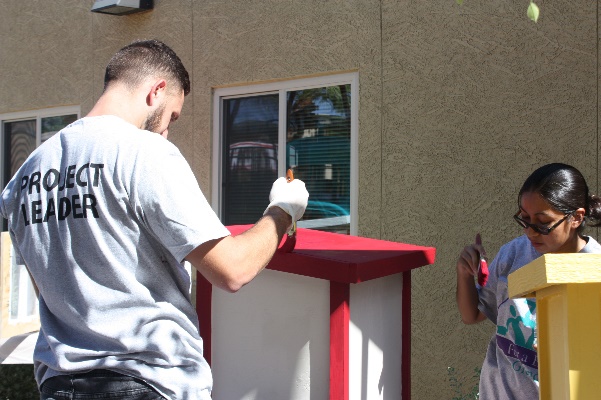 Painting the Little Free Libraries
"Community…is for people and for their growth" (Jean Vanier, author of "Community and Growth")
And what better way to foster growth within community than establishing these Little Free Libraries to encourage literacy and strengthen families. The concept is unique, but Little Free Libraries continue to pop up around the world with the mission, "Take a Book, Leave a Book." In essence, a child living in one of our affordable housing complexes can now walk a few feet out their door, exchange one book for another, and discuss the story with his or her family and friends. Little Free Libraries not only foster reading within the home but also instill a sense of ownership in the community regarding the library. The City of Glendale donated high-quality books from its public library, so the Little Free Library is guaranteed to be stocked with great books for eager readers.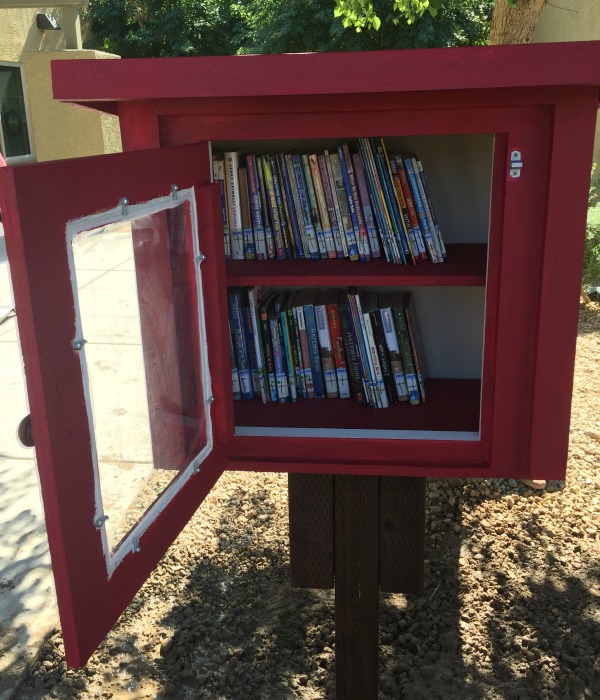 Installed and ready to go!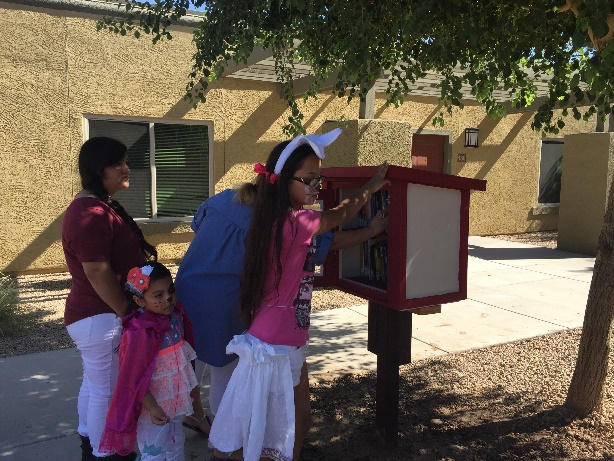 The Little Free Library's first readers!
If you or your organization would like to volunteer to make a difference in our community, contact us today!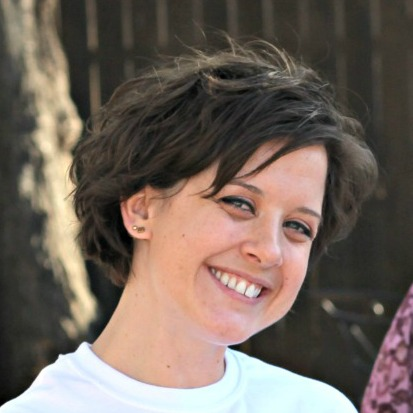 Brittany Allen is the events and community engagement coordinator for Catholic Charities. New to Catholic Charities, she recently returned from a year of serving vulnerable populations in the Bronx and East Harlem, New York. A graduate of Northern Arizona University, she has enjoyed roles in the non-profit field related to program development, events, and outreach. She is passionate about furthering the mission of Catholic Charities within Arizona communities.