Maria was raising her two young grandsons when she lost her home, car and everything she owned in a fire.
They were homeless and didn't know how they would start over. A family member told them about Verde Villas and the affordable housing program at Catholic Charities.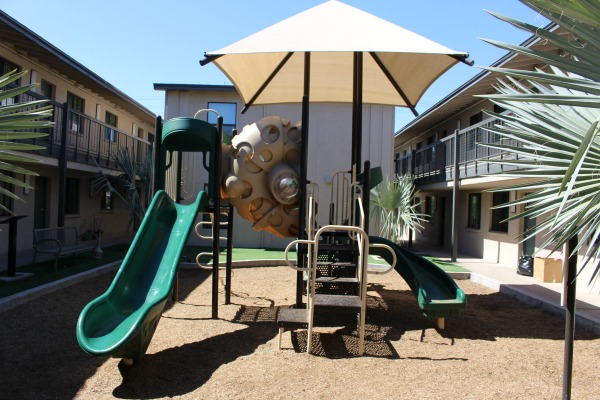 A Place for Family
Maria visited Verde Villas and knew it would be perfect for her energetic grandsons. "My children love it! They have a playground, they have the Kids Corner," said Maria.
One of the features of Verde Villas is the Kids Corner in the community center. Students can get help with homework in the afterschool program and have access to computers. Kids' Corner also has games, crafts and other fun activities.
Neighbors Helping Neighbors
Verde Villas isn't just a place to live, it's a community. Families get to know each other while children run around on the playground. "Everyone here loves everyone else and they will do anything for each other," said Maria.
In addition to fun actives for the kids, there are also classes in the community center for adults. Recently classes include budgeting, college planning and parenting classes.
Maria raves about Kristy Enricco, the resident services coordinator at Verde Villas. "Kristy is a very resourceful person," said Maria. "There are people who need the basics, like food and furniture." A small pantry keeps necessities for neighbors who fall on hard times.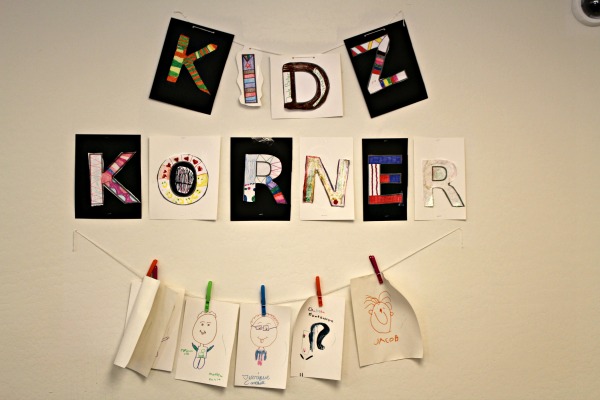 Starting Over
When Maria came to Verde Villas, she had nothing. Kristy was able to coordinate with other nonprofits to find furniture and household items for Maria and her grandsons. Soon Maria had everything she needed to create a home for her family.
"I am so grateful that Catholic Charities has these places available to us," said Maria. "I'm not sure where we would have been had we not found this place."
Learn more about Catholic Charities affordable housing program or how your group can volunteer!