Wine flowed. Stories got told. Relationships blossomed. The room felt abuzz with excitement as 25 women came together for the inaugural Women of Action leadership circle at the Colliers International Center in Phoenix.
Catholic Charities' Women of Action leadership circle met on Thursday, September 22, bringing together professional women who want to bring positive change into their communities.
Speakers Kathleen Duffy Ybarra, Robin Telle and Margarita Owsley—as they shared personal stories of struggle, success and hope as professional women with families living out their faith and dreams for helping their communities.
Tami Bohannon, Vice President of Advancement for Catholic Charities, started the evening by welcoming attendees and casting a vision for what the group could do together.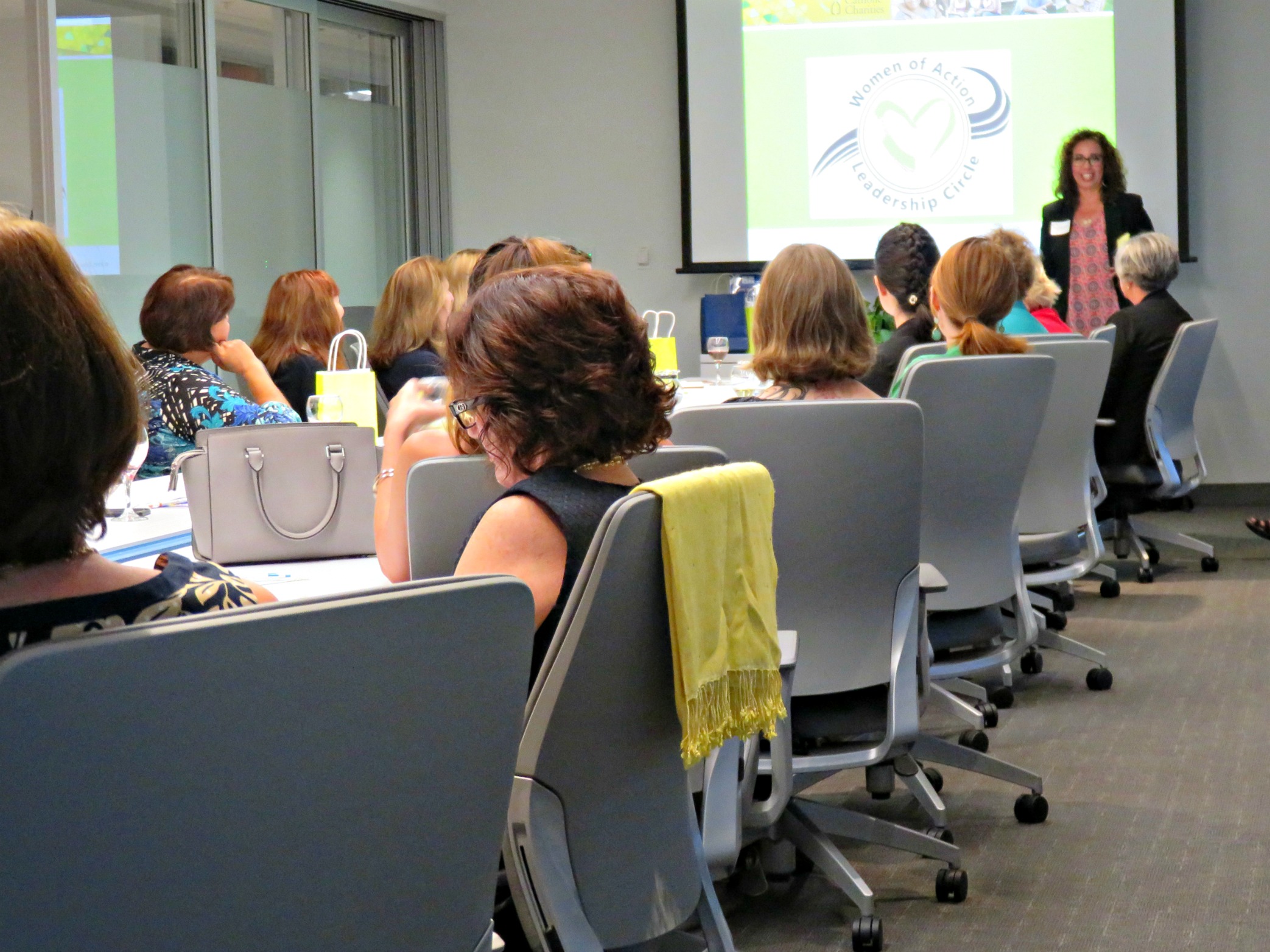 Margarita Owsley mapped out the mission of the leadership circle—to bond with each other, give each other support and find causes that put your heart into action and bring about positive change.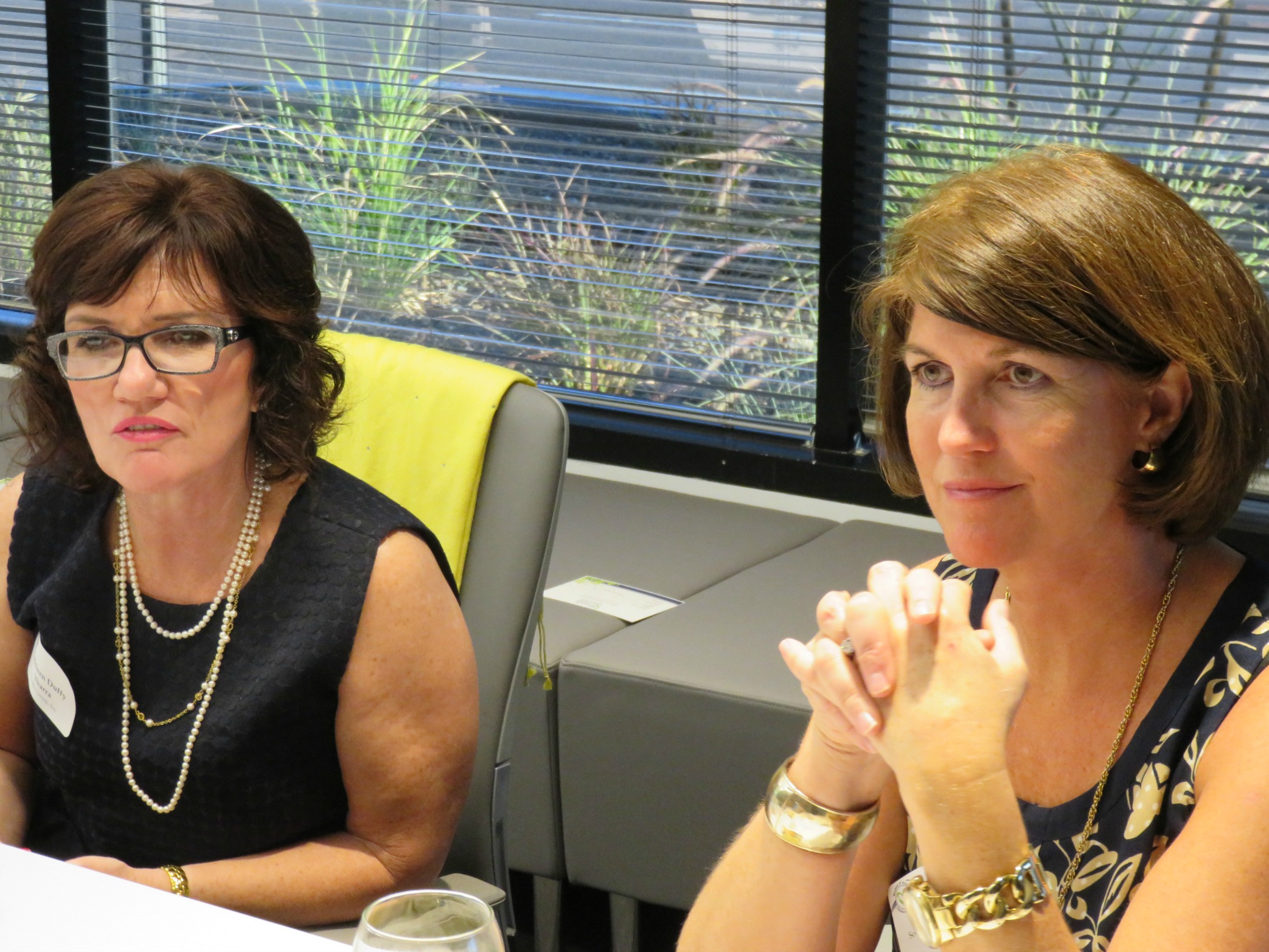 Kathleen Duffy Ybarra (on the right) sitting next to her first client, Lorraine Field, who helped launch Ybarra's recruitment business in the Valley of the Sun. Ybarra is an Arizona State University alumni and successful business owner for 25 years.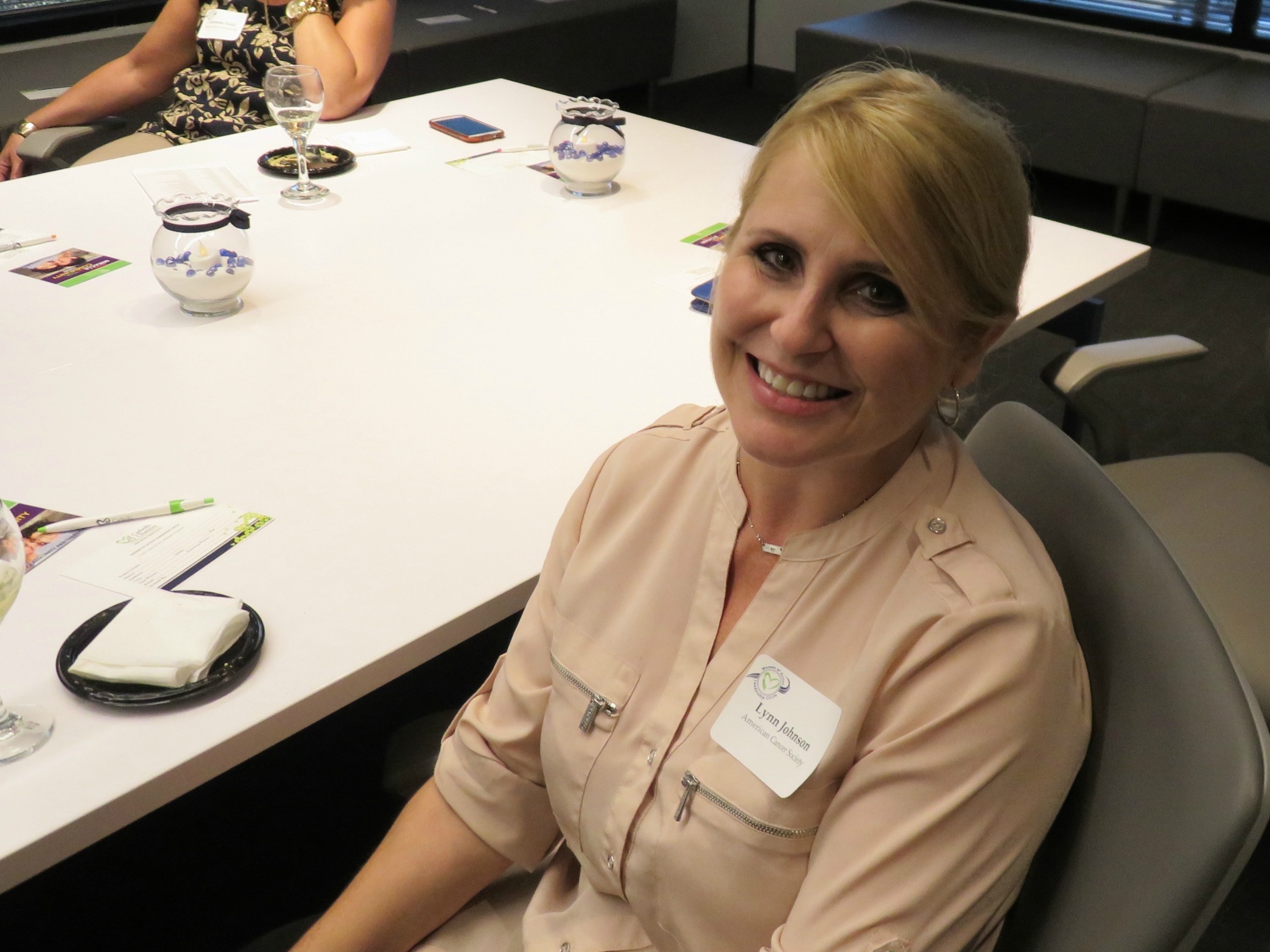 Other fantastic attendees, like Lynn Johnson from American Cancer Society, came to meet other professional women and learn more about Catholic Charities work.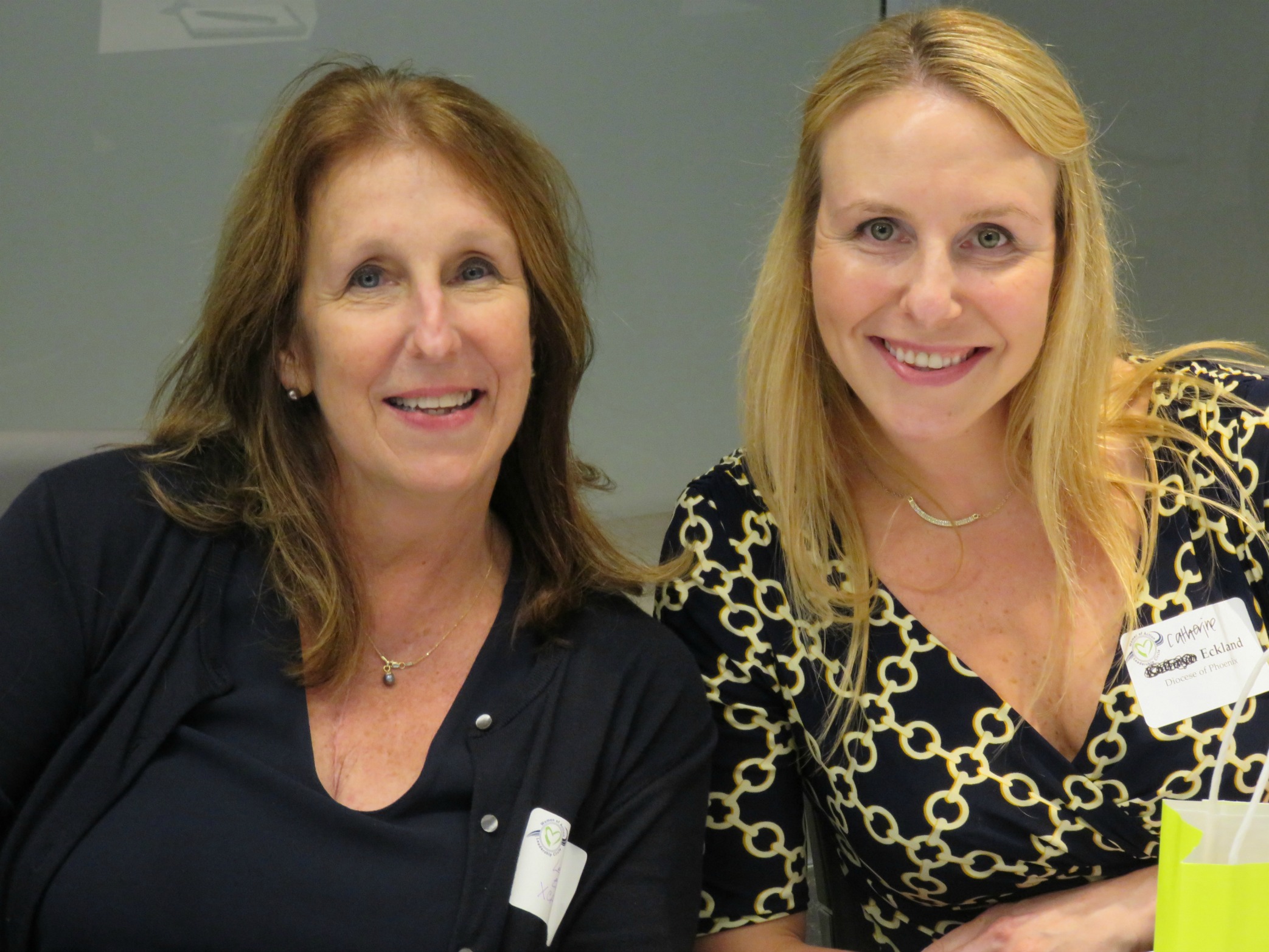 Mother and daughter, Leslie and Cathrine Eckland, came together to review Catholic Charities 12 cause areas, like foster care, veterans or domestic violence, so they could find a way to get involved.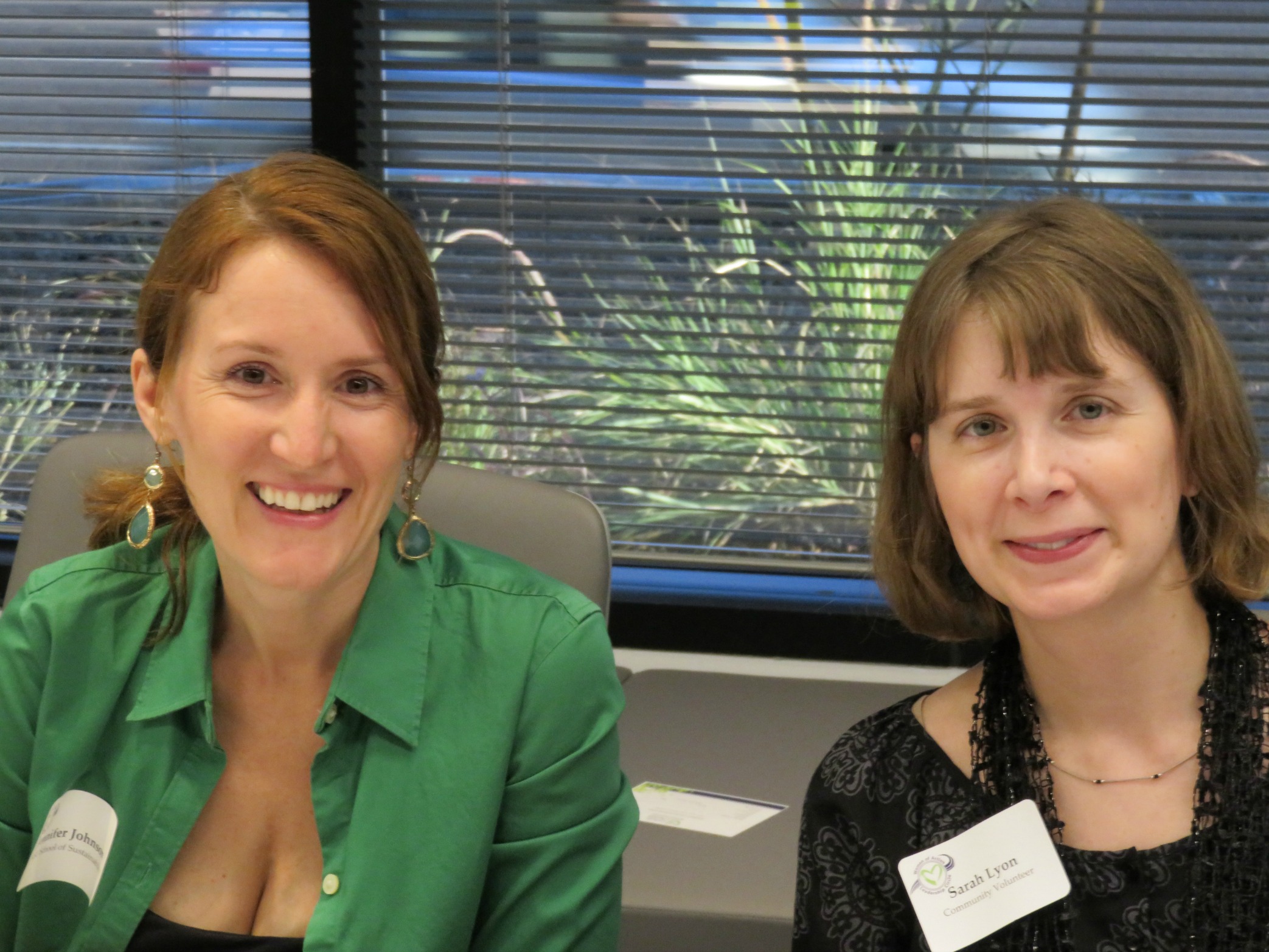 Jennifer Johnson and Sarah Lyon came to network and learn more about the Women of Action leadership circle and meet other like-minded women of faith.
If you are a professional women looking to meet other women and create positive change together, please contact Wendy Owens at This email address is being protected from spambots. You need JavaScript enabled to view it. to learn more about the Women of Action leadership circle.