With a population of more than 7.2 million, there would seem to be little chance that a nonprofit's entire executive leadership team members all graduated from one university. At Catholic Charities, that is the reality. One could say the Sun Devil spirit serves as a guiding light for all five members of the executive team as they lead the agency's more than 400 employees in its mission to help the most vulnerable in seven counties throughout central and northern Arizona.
Catholic Charities servant leadership culture is built on trust, collaboration, innovation and an entrepreneurial spirit. Its leaders were transformed through ASU as a New American University to build on these foundational elements throughout their careers. This culture of trust and innovation is infused throughout the organization and employees are inspired to be advocates for the community's most vulnerable, including homeless individuals and families, foster children and parents, victims of domestic violence and sex trafficking, veterans and more. Led by ASU alums, the agency applies their social teachings and values and assumes fundamental responsibilities for the communities they serve. Without the critical business acumen, field expertise and entrepreneurial spirit the leaders each learned at ASU, the organization would not be headed into 88th year of successfully improving lives throughout Arizona.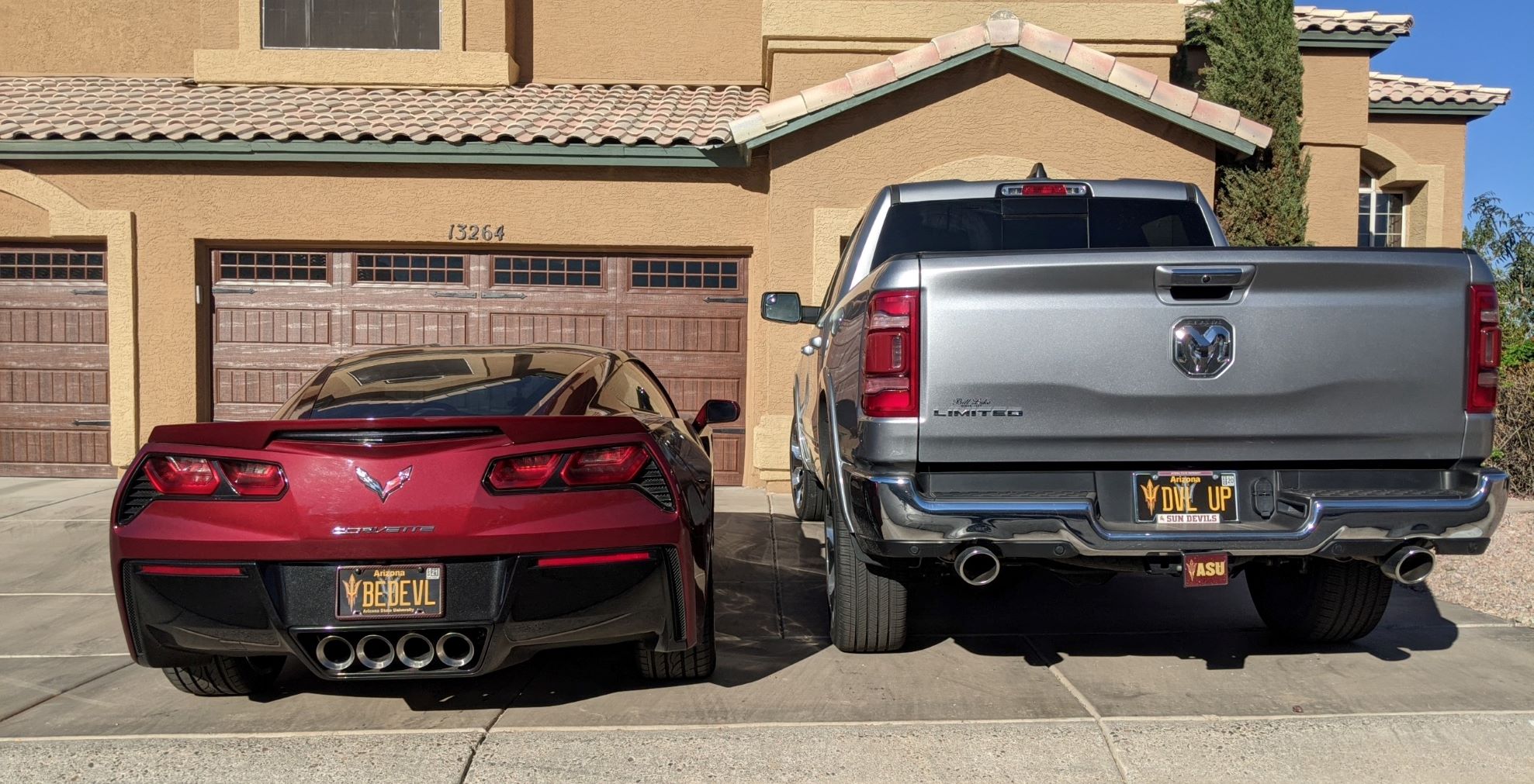 Sun Devil spirit is strong at Catholic Charities, extending as far as to the beloved car collection of Vice President of Administration, James H. Robbins, '78 BS Engineering and '83 MBA from ASU.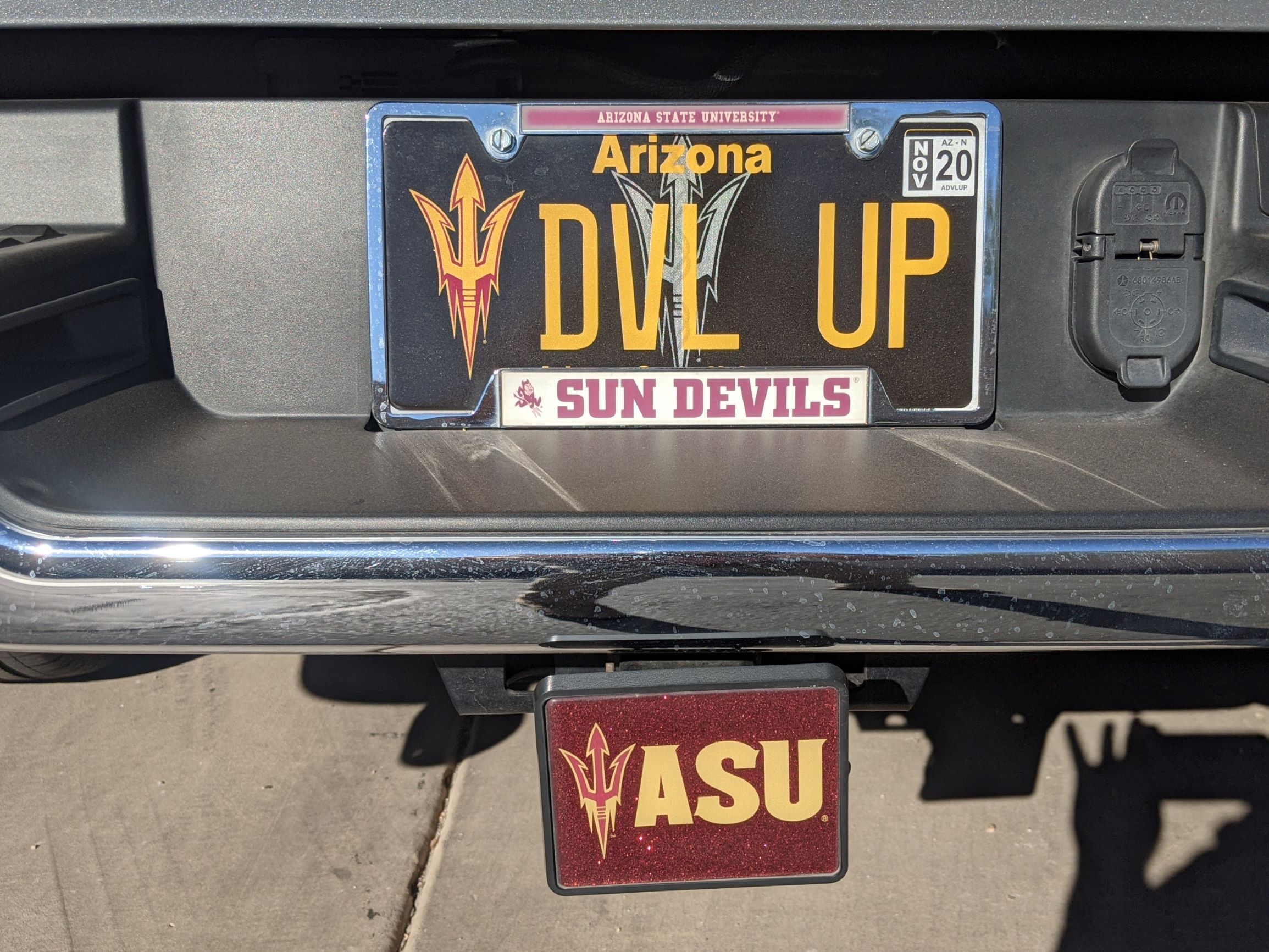 "I've learned that to succeed in business – including in the competitive world of mid-sized to larger nonprofit organizations – it takes a highly-functioning team that is grounded in healthy culture, laser-focused on mission, well-disciplined in the fundamentals and yet hungry for new opportunity," said Catholic Charities President and CEO Paul Mulligan, '15 MBA from the W.P. Carey School of Business and currently serving on the ASU Community Council.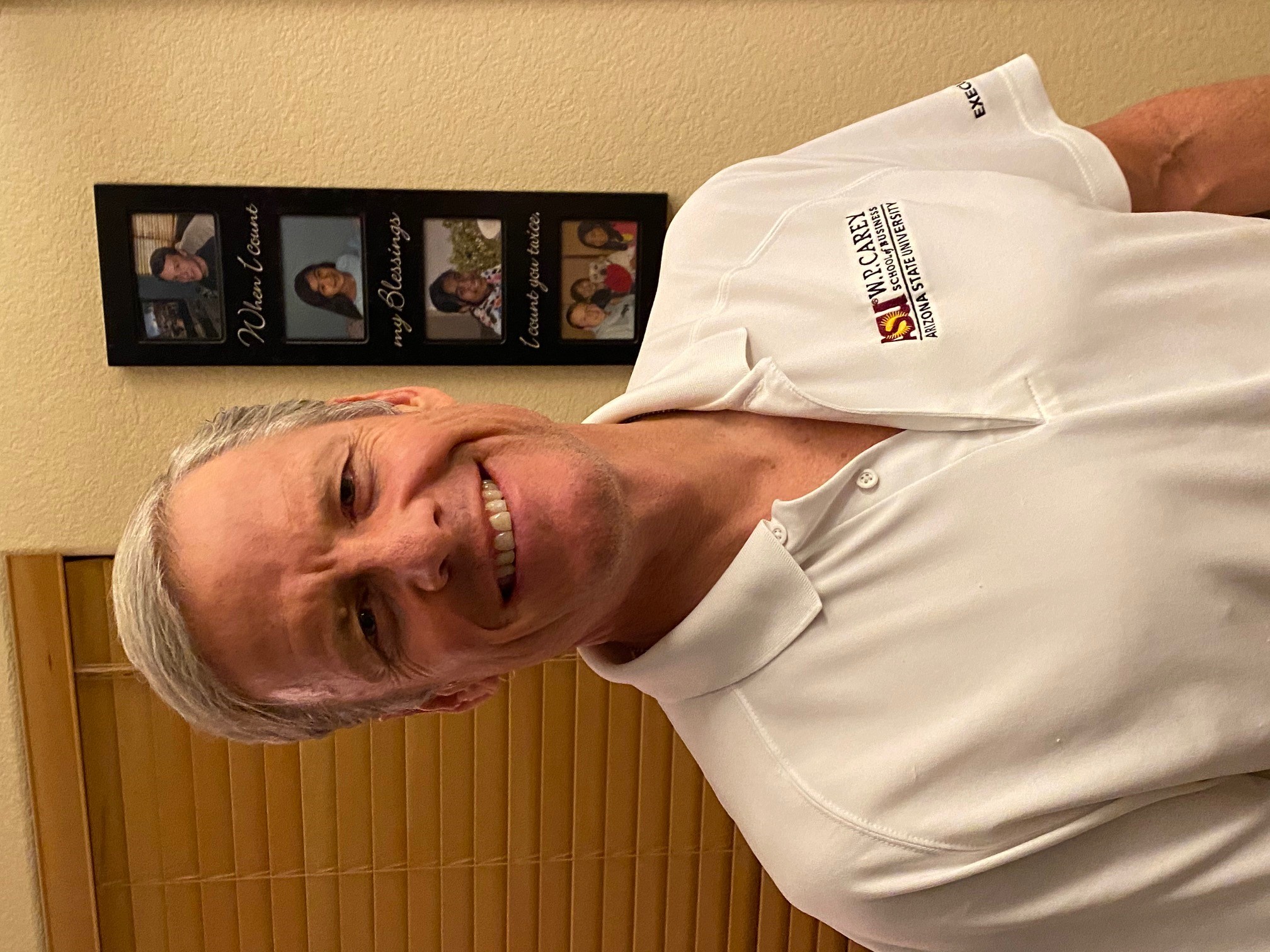 "My Executive MBA helped sharpen my focus in these areas and challenged me to integrate knowledge beyond managing P&Ls and balance sheets to the larger view of overall business effectiveness, with an eye to the life-changing benefit of those we serve."
Business acumen, innovation and data-informed decision making, all characteristics of ASU's WP Carey School of Business have taught the executive team and our members to consider the extensive challenges of the most vulnerable in order to customize these concepts for the nonprofit, social service agency with faith at its heart and positive impacts as its goal.
"ASU, especially in the business school, has always used the case study approach, vs. deep technical paths of study," said James R. Robbins, Catholic Charities Vice President of Finance and Administration, '78 BS Engineering and '83 MBA from ASU. "For someone interested in a career in business, of any type, gaining knowledge from analyzing many different types of business cases prepares a student for almost any type of future problem statement. This has played out well for me, being able to make a significant career shift from the for-profit manufacturing space into the non-profit social services space. My ability to understand, analyze, and move forward with solid solutions in all of my business positions was deeply facilitated by my time at ASU."
As important as the knowledge and experience in business is for Catholic Charities, at its heart is people, particularly those who are in crisis and struggling to find a new path in life. With human service, case managers and social workers, social work is critical throughout Catholic Charities. Catherine A. Brummet-Peterson, '85 MSW, has worked at Catholic Charities for 30 years and applied the knowledge, compassion and work ethic she developed at ASU propelling her to her current position as the Executive Director of Northern Arizona for Catholic Charities. But along the way, Peterson has remained focused on serving and promoting dignified solutions to improve the lives of individuals, families and communities. With her hands-on practice in social work, she adds a unique experience to the leadership team.
Another unique perspective which helps round out the ASU alumni-led leadership team comes from Carrie Lynn Mascaro (Vedok),'97 BS psychology. Mascaro has also worked her way up the ranks specializing in services for women and children. She now serves as the Vice President of Central Program Operations and brings a strong passion and voice for some of the most marginalized populations throughout the Phoenix metropolitan area.
One of the more recent areas of focus for the agency is affordable housing. With only 25 units available for every 100 renters in need, Catholic Charities leadership and board committed to add low-income housing communities to its breadth of comprehensive services. As the Executive Director of Housing for Hope (a 501c3 affiliate of Catholic Charities) and the Vice President of Business Development, Steve Capobres, '84 BS quantitative business analysis and '91 MPA, trailblazed the vision of safe, affordable, family oriented communities for hundreds of low-income households to reality. Through a complicated array of state and federal funding, key partnerships in the community and low-interest loans from local lenders, Housing for Hope now maintains five communities as well as several single-family residences in the greater Phoenix area and beyond.
With their undying Sun Devil spirit, the Catholic Charities Leadership Team continues to inspire compassion and empathy in its employees while using a solid foundation of business experience and knowledge to lead the organization with innovation into the future.
Yes, Even the Chairman of Board is a Sun Devil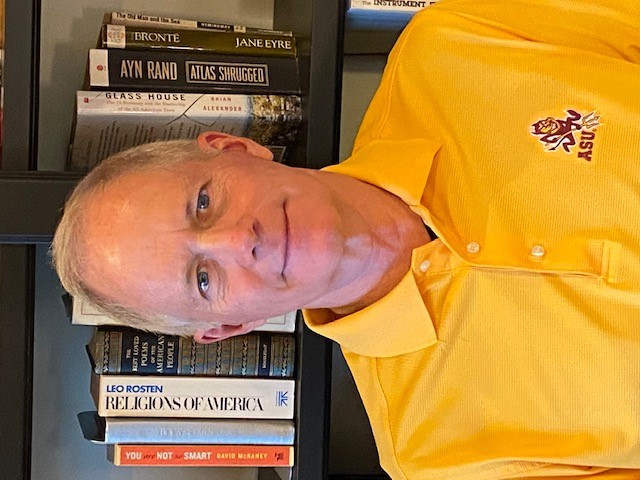 As if five Sun Devils weren't enough to lead Catholic Charities, its board chair, Marcus Sipolt, '99 MBA from the WP Carey School of Business is as an alumni. "There is no doubt the Executive MBA program complimented my personal and professional experiences as a CPA in preparing me to be much better business professional and a qualified Board Chair for Catholic Charities Community Services," he said. "Not only did I get the education and training I needed to take my career ambitions to the next level, I also built some lifelong friends and business colleagues."