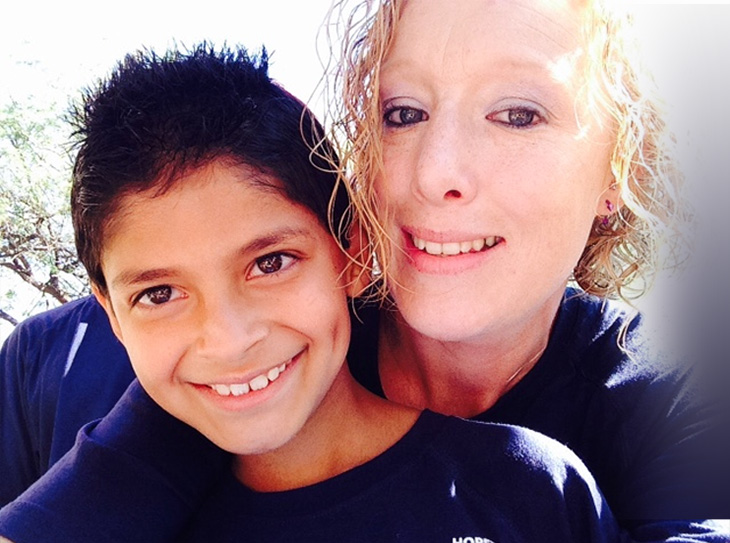 "Catholic Charities makes you feel like you're the only person they are working with," Danielle, a foster parent working with Catholic Charities.
Be a part of making a family feel special and supported, so they can better care for children in foster care. With 18,000 children in Arizona's foster care system—with more than a 100 each week sleeping in Department of Child Protection offices due to lack of foster homes—it's a crucial time to get involved.
You'll help families learn to foster, adopt, mentor or volunteer to support these thousands of vulnerable children. They'll be strengthened to provide safe, nurturing homes for children, helping to ease their suffering.
When you join the Foster Care Fund Team and become a one-time or monthly giver, you'll help foster care families provide for children's needs.
$15 a month will help provide clothes.
$25 a month will provide one tutoring lesson.
$50 a month will help with extra-curricular events at school.
$100 a month will help with dental work.
By joining the Foster Care Fund Team, you'll be joining a community of men and women taking action to help our state's most vulnerable children. You'll help parents like, Danielle, that you saw in the video and other parents needing support to succeed in foster care.
Help a Foster Care Family Today!
In 1933, Catholic Charities started in Phoenix to help vulnerable children. Now, our program helps hundreds of parents seeking to open their homes and provide care to foster care. Our staff are some of the most highly trained and performing social workers in the state.
Introductory Information Session - Foster and Adoptive Parenting