Grant Quinn McKee was one of the 19 firefighters who perished in the Yarnell fire in 2013, and he will forever be remembered for his service to the community, his leadership skills, and his desire to make the world a better place.
At Prescott High School, McKee was a member of North Star Youth Partnership's Peer Assistance and Leadership (PAL) Program. The Grant McKee Service and Leadership scholarship, in its third year, honors McKee's memory along with his cousin Robert Caldwell, a fellow Hot Shot and leader who also perished in the fire.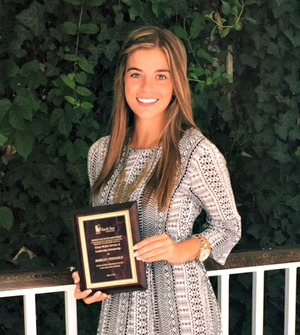 Scholarship Inspires Students
To qualify for the scholarship, students were required to be members of a PAL school program, which help teens learn skills to make a positive difference in their schools, community, and their own life. PAL trains teens in communication and facilitation skills, active listening, decision-making, and problem solving, and PAL also exposes youth to service projects that impact their schools and communities.
Six Yavapai-area high school students each received $2,000 Grant McKee Service and Leadership Scholarships during May's North Star Youth Partnership's Celebration of Community breakfast. The annual breakfast recognizes North Star's teen leaders, programs, community partners, and volunteers. Originally intended as a single $2,000 scholarship, additional unexpected funds from the Taylor Family Foundation and the American Legion in Prescott allowed for each of the six finalists to win a scholarship.
"Seeing the shock and joy on the girls' faces was priceless, and it was so much fun to have an 'Oprah moment' as everyone got a scholarship!" says Diane DeLong, North Star's Senior Program Manager.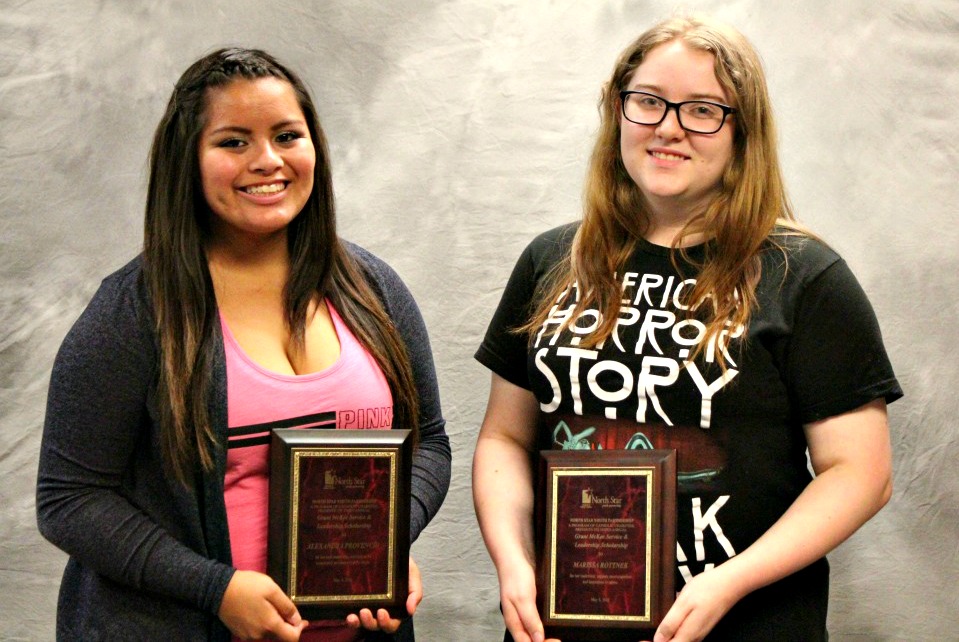 The scholarship winners are Shelbyrae Myers, MaKaylee Call, and Hannah Leber, each of Tri-City College Prep; Morgan Feingold of Prescott High School; and Alexandra Provencio and Marissa Rottnek of Bagdad High School. Each young woman wowed the scholarship review panel with her scholastic achievements, extracurricular activities, and community service.
Applications for the 2017 Grant McKee and Robert Caldwell Service and Leadership Scholarship will be accepted through North Star beginning January 2017.
For more information about North Star Youth Partnership and the Peer Assistance and Leadership (PAL) program or the Grant McKee/Robert Caldwell Service and Leadership Scholarship, please contact Diane DeLong, Senior Program Manager, at This email address is being protected from spambots. You need JavaScript enabled to view it..