Refugees flee their home countries for the U.S. for many reasons, including war, persecution, and violence. When they arrive here, they continue to face obstacles like learning English, finding housing and work, and acclimating to a whole new culture.
Refugee Resettlement Offers a Warm Welcome
Luckily, Catholic Charities' Refugee Resettlement program is there to help refugees every step of the way. Staff from the program meet refugees arriving at the airport and take them to their new home, which is stocked with food, furniture, kitchen items, hygiene products, and bedding. The program also helps refugees enroll their children in school, learn English, and connects them to resources like medical care and job and resume assistance.
In addition to support from staff, refugee clients also receive help from kind-hearted, devoted volunteers. Although volunteers can assist in a variety of ways, English language classes are the most common form of assistance they provide. If clients need to stay home to care for children or do not have transportation, the volunteers come to their homes.
A Family Thrives with Support from Volunteers
Matt and Marie Porter have been volunteering with Refugee Resettlement for eighteen months. Despite a busy work travel schedule, Matt regularly joins Marie in assisting the clients. Most recently, they have been working with an Afghani family living in Chandler, Ariz.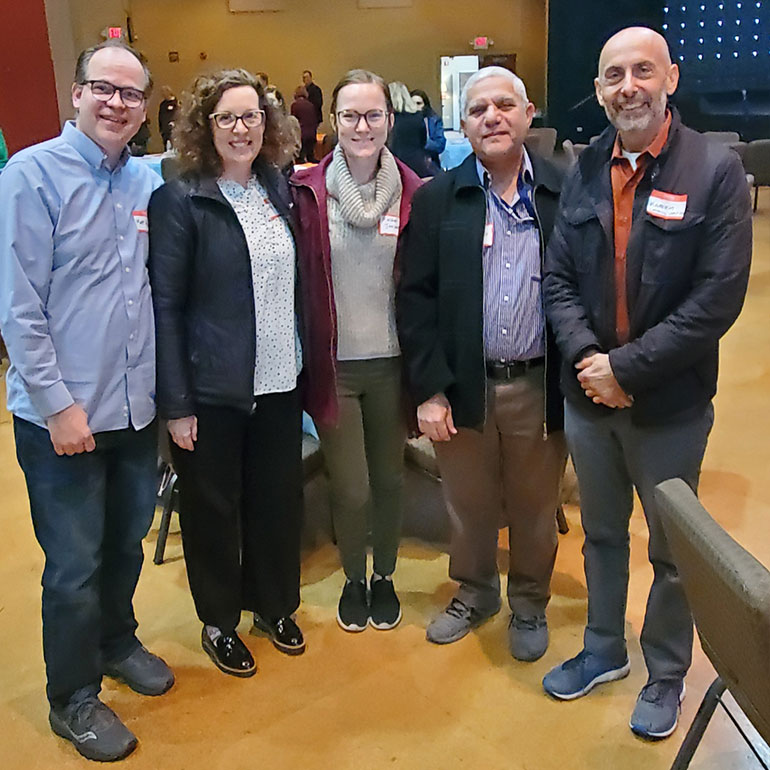 This couple has gone above and beyond to make sure the family feels comfortable in their new home. Matt and Marie have helped them learn English, search for housing, and find school and enrollment information. They've also connected the family to local resources and familiarized them with the everyday tasks of life in the U.S.
The family says they are exceedingly happy with the help they've received from the Porters. Matt and Marie say this experience is rewarding for them, too. They feel that volunteering has helped them become more compassionate and aware of the needs of their community.
Volunteer with Refugee Resettlement
Volunteering not only helps those in need but also gives us a sense of purpose and makes us feel more connected to our communities. The Refugee Resettlement program is always in need of volunteers to help refugee families feel welcome in their new homes. If you are interested in becoming a volunteer, send an email to This email address is being protected from spambots. You need JavaScript enabled to view it..