Some parents dread the back-to-school season while others rejoice that it has finally arrived. Regardless of which parent you are, many changes occur in the daily routine when kids go back to school. For some families, everyone may fall back into routine easily, but for many, it is a struggle.
Tips to Help Families Starting School
• Help your children choose an outfit and lay it out the night before each school day.
• Pack lunches the night before.
• Give everyone specific tasks for the morning, such as feeding their pets or helping to put breakfast on the table for older children. For younger children, they can focus on their own tasks of eating and dressing themselves.
• Younger children may benefit from a picture chart to help them know which tasks they must do each morning. Put the pictures in the order that the child should complete them. They can check the tasks off as they go.
Helping Young Children Adjust to School
If younger children are having anxiety about going to school, there are a few approaches you can take with them.
Try playing school with your child. Young children process their world through pretend play. They work out what has happened to them by re-enacting it during play. They may try out scenarios that have happened to them or try out new potential solutions that they would have liked. Help your child by creating potential scenarios that they may encounter, and help them work through it. Your child will feel more confident at school when they know what to expect.
Books Kids Will Love About Starting School
You may also want to try reading some books about school with your child. Here are some great choices:
• The Kissing Hand by Audrey Penn
• Llama Llama Misses Mama by Anna Dewdney
• The Night Before Kindergarten by Natasha Wing
• First Day of School by Mercer Mayer
Remember, your attitude about school will be obvious to your child. Help them to be excited by portraying that excitement yourself!
---
M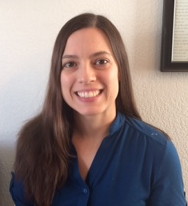 ary Cannon is a program manager for the Catholic Charities' program, Parents as Teachers, with the Arizona Partnership for Children (AzPAC). Parents as Teachers provides free family support through home visits, group connections, screenings and assessments, along with needed resources.