Are you looking for a way to support Catholic Charities every day?
What if I told you supporting Catholic Charities was as easy as drinking a cup of coffee? Would you believe it?
Your purchase of Café Esperanza provides shelter for the homeless and abused, protection and nurturing for children and families, assistance to refugees and veterans, and aid to those in crisis and help to the impoverished.
Café Esperanza has launched a new specialty ground coffee called Café Esperanza Especial. The House Blend and Breakfast Blend are available for purchase at seven Phoenix Metropolitan Ranch Markets, as well as two stores in El Paso, Texas and one store in Albuquerque, N.M. The suggested retail price for the ground coffee is $7.99 per 12 oz. bag and can be bought online.
Cafe Esperanza Especial is available in four delicious roasts:
• House Blend
• Breakfast Blend
• French Roast
• Decaf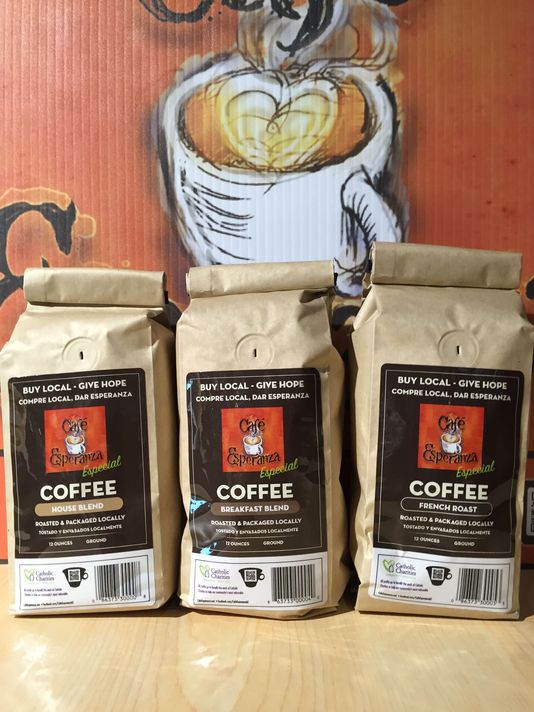 "We're very excited about our new ground coffee," said Steve Capobres, vice president, business development, Catholic Charities. "Our premium specialty roast is doing very well and we saw an opportunity to expand the line and reach some new customers with a delicious ground coffee. It's an opportunity for coffee lovers to support the local community and that's a win-win for everyone!"
You can also enjoy a cup of Café Esperanza at The Refuge Café located at 4727 N 7th Ave. in Phoenix next door to Catholic Charities.