Children desire to be loved more than anything else in the world. The importance of creating loving and secure relationships with children cannot be overstated. Loving relationships allow children to overcome adversity, build coping skills and establish resiliency.
One way to establish loving, secure, and trusting relationships with children is to create positive family rituals. A ritual is a special way of doing things that is repeated again and again. It has symbolic meaning for the family members—and contributes to family identity, creating a sense of belonging.
Choose Your Ritual
Some rituals are simple, such as eating dinner together as a family or having one-on-one time with your child each week. You could also read a special story or poem to your child each night.
Other rituals may be a little more involved, such as special birthday traditions or monthly family picnics.
Rituals are most effective when they include eye contact, focused attention, and positive touch. Children will feel loved and appreciated when they know they are the focus of the activity. Consider "parking" your cell phone in another room during these times.
Three Reasons to Start Your Rituals
The book, "I Love You Rituals" by Becky A. Bailey is a great place to start when looking to create a new ritual or enhance your family's routines. In her book, she describes some benefits of creating family rituals:
1. Socializing: Using eye contact and bonding will wire a child's brain for success in school and in life. It will help children to be motivated to achieve goals, lengthen attention spans, and promote the ability to read social cues from others. It will also serve as a basis for social and communication skills.
2. Emotional Stability: Using rituals that incorporate touch will release a hormone that is essential to neural functioning. Children will learn compassion for themselves and for others. Loving rituals can hold families together, even in tough times. It will help keep life in focus, creating a shift from getting ahead in life to getting together with one another, and from valuing material wealth to valuing each other. They'll learn about unconditional love.
3. Bonding: Rituals can strengthen the bond between adults and children that will lay the foundation for mental and emotional health. Children's experiences mold and shape their brain. Their behaviors are directly linked to bonding or lack of bonding with caregivers. The consistency of rituals aids in bonding.
Try creating a new ritual with your family for Valentine's Day!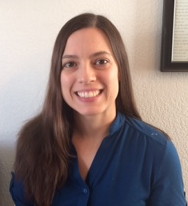 Mary Cannon is a program manager with Catholic Charities' Parents as Teachers program in partnership with the Arizona Partnership for Children (AzPAC) program. AzPAC is a partnership between Catholic Charities Community Services and Devereux Advanced Behavioral Health Arizona that provides family support through home visits, group connections, screenings and assessments, along with needed resources.