By all accounts, Abby has her hands full. She is a single mom to three young children and unemployed. She is grateful for her parents who she lives with; they help with her children and provide stability and support.
They were all in shock when they found out that Abby was pregnant with twins. She hadn't planned on this and was already overwhelmed with her current situation. She told the twins' father; he was not interested in being a parent.
Abby's parents were emotionally supportive but didn't have the energy or resources to care for more children. Abby's father, a Catholic, encouraged her to call Joining Hearts.
Joining Hearts
Joining Hearts compassionate pregnancy specialists help hundreds of women and couples throughout central and northern Arizona to explore life-affirming birth options for their unexpected pregnancies. The Joining Hearts team is committed to helping women understand the facts about parenting, adoption, adoption law, birth parent rights and what to expect to help them make the best plan for themselves and their child.
Abby called and spoke with a Joining Hearts pregnancy specialist who answered all her questions and provided education and support. Abby was relieved after learning about the services offered. She decided adoption would be the best plan for her, her children and her unborn twins.
Making an Adoption Plan
Abby made an adoption plan and chose an adoptive family who was waiting with Catholic Charities Joining Hearts Adoption program. She met the family and was able to ask them questions and get to know them.
Abby was thrilled to learn the adoptive family had similar interests and values as her own family and felt at peace knowing her twins would be given the opportunities she wanted for them. The process helped her feel confident she was making the right decision.
Abby is grateful and thankful to Catholic Charities Joining Hearts program for helping her through her unexpected pregnancy and being there to listen, assist and support her.
If you or anyone you know is facing an unexpected pregnancy, please contact Joining Hearts at 888-818-4445 for free, compassionate and confidential services. Joining Hearts is available 24/7 by phone or text both during pregnancy and after delivery.
Joining Hearts provides separate counselors for pregnancy clients and adoptive families. Both workers assist with on-call/after-hours services.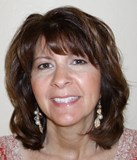 Teresa Doud is a Pregnancy Specialist at Joining Hearts. Teresa earned her Master's Degree in Social Work from the University of Illinois in Champaign/Urbana and has worked in the adoption field for 15 years. She has been providing pregnancy, parenting and adoption support services to women and families through Joining Hearts, a program of Catholic Charities Community Services, since 2011.

In her free time Teresa enjoys spending time with her husband and two adult children. Teresa and her husband enjoy attending Blues music festivals in Arizona and California throughout the year. They also enjoy relaxing at the beach in Southern California. Teresa is an animal lover and has two dogs and two cats from a local animal rescue group.