At Catholic Charities, we recognize that being a mom is hard work. It's a job that deserves to be celebrated. As we brainstormed ways to celebrate the moms in our programs, we were introduced to the amazing work that Shoebox Ministry is doing. Since 1999, Shoebox Ministry has celebrated our community's vulnerable mothers by providing them with purses full of various hygiene and cosmetic products, as well as small gifts to make a mom feel special. This year, Shoebox Ministry will distribute more than 3,000 purses to moms all across the state. How do they get all of these purses stuffed and distributed? All through the generosity of volunteers!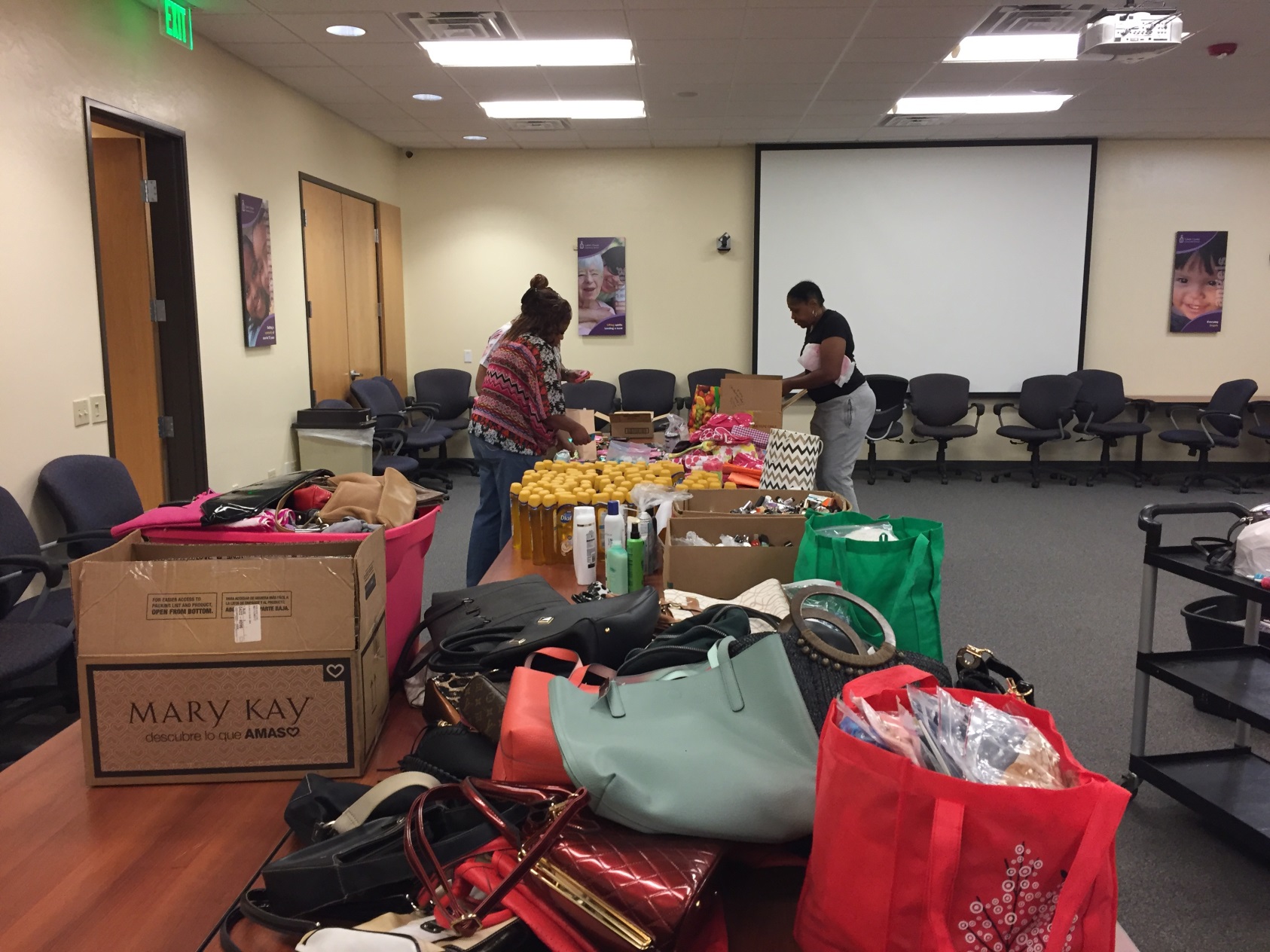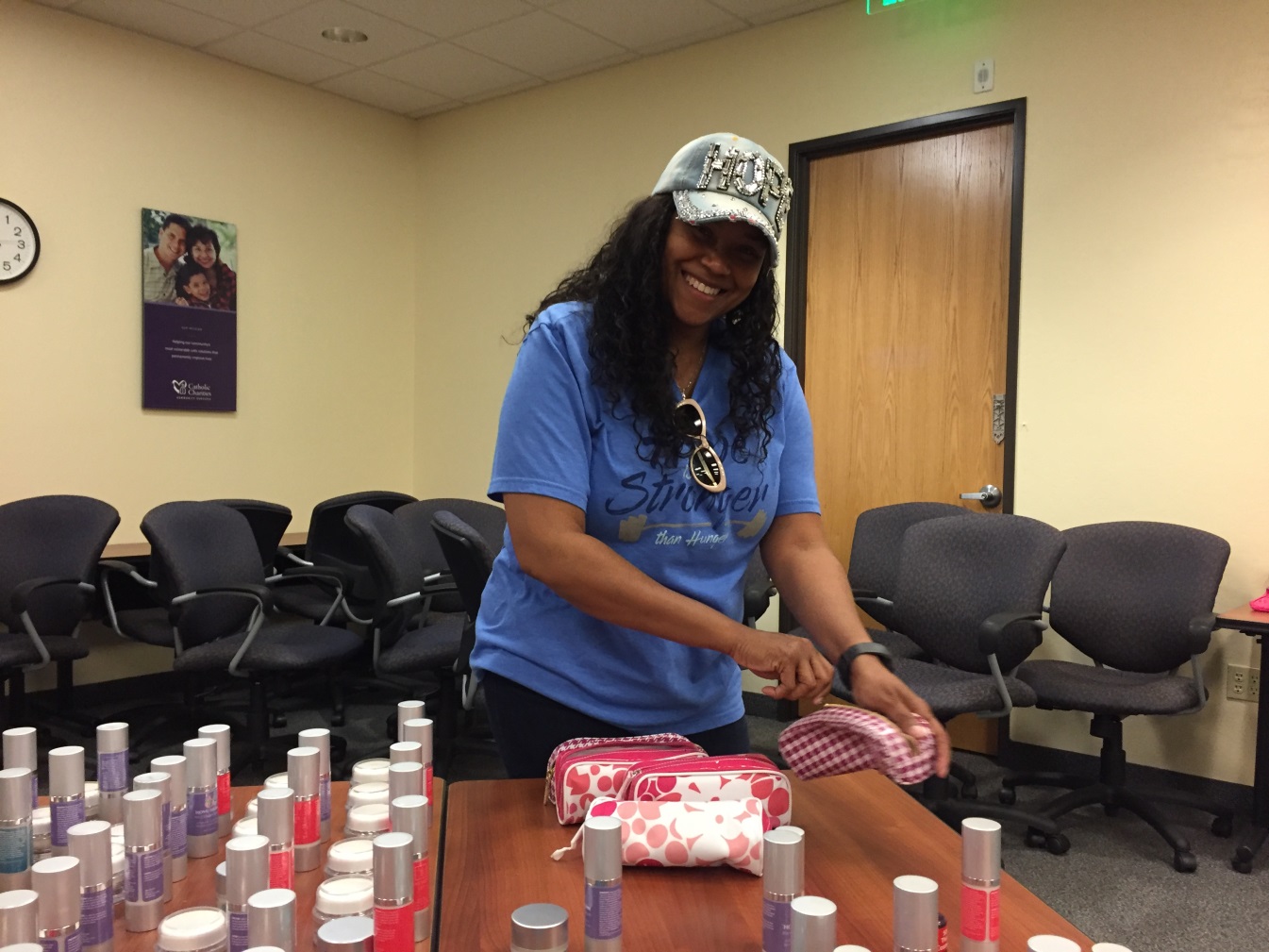 After meeting with the outstanding leadership team at Shoebox Ministry, we decided to partner to provide 245 purses for the mothers in our refugee program and affordable housing communities, as well as My Sisters' Place. Stuffing 245 purses is no small feat, so we recruited an amazing group of volunteers through JustServe.org for a packing party on Saturday, April 29. The wonderful team of volunteers traveled from all across the state and even as far as California to honor the mothers in Catholic Charities' programs. Three of our volunteers, Tracey, Shunta and Katina, represented Solid Foundation Bible Church in Apache Junction, Ariz. Sandra Price also represented Independent Youth Advocates, an organization dedicated to creating partnerships to serve the youth in the community.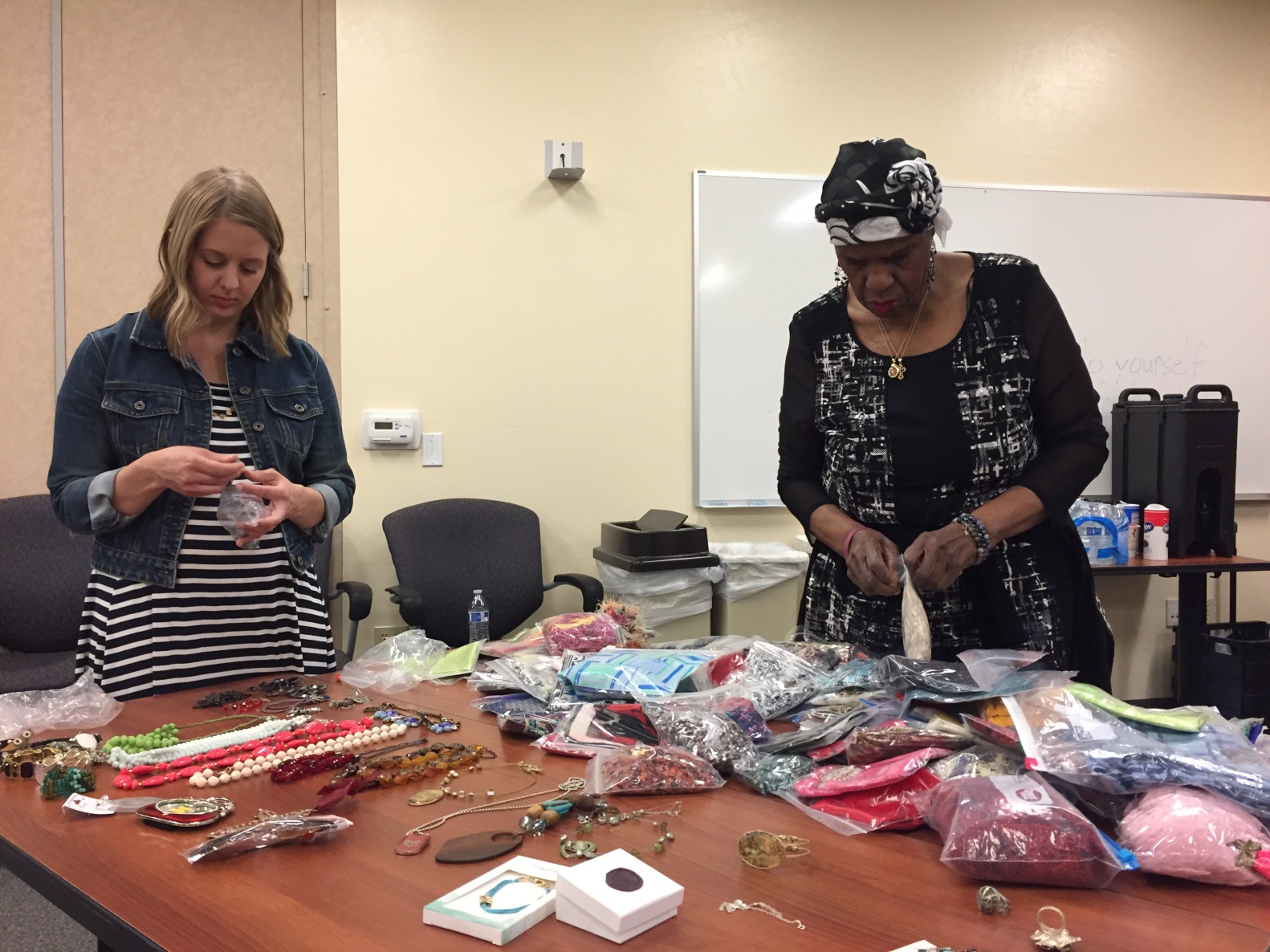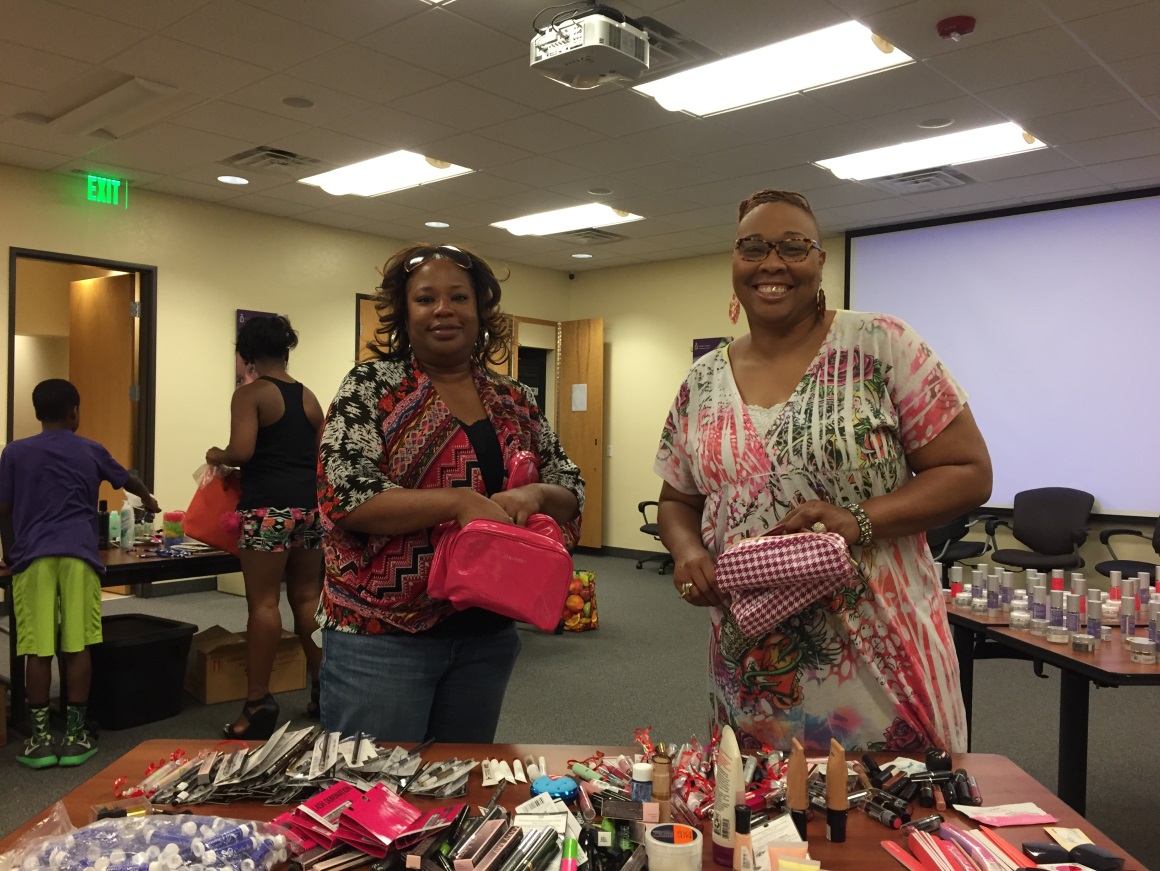 After opening the morning with prayer, the team got to work. Each purse was uniquely packed with a multitude of treats including nail polish, perfume, and even an adorable scarf partnered with a matching set of jewelry. Despite all of the hard work, the morning was full of laughter and joy. Each purse was certainly packed with love. Thanks to this amazing team of volunteers, the moms in our Catholic Charities programs will truly be blessed this Mother's Day! Thank you!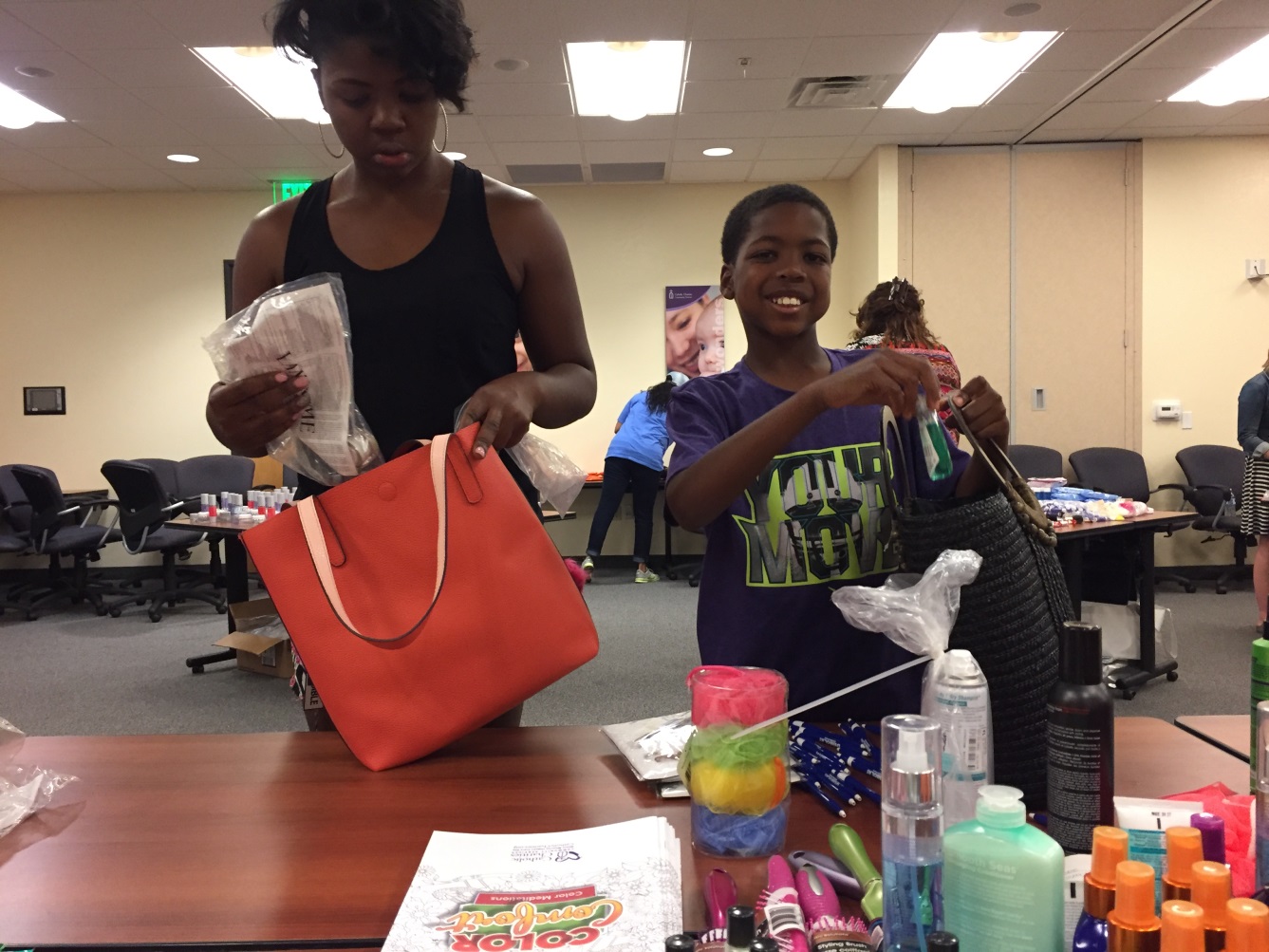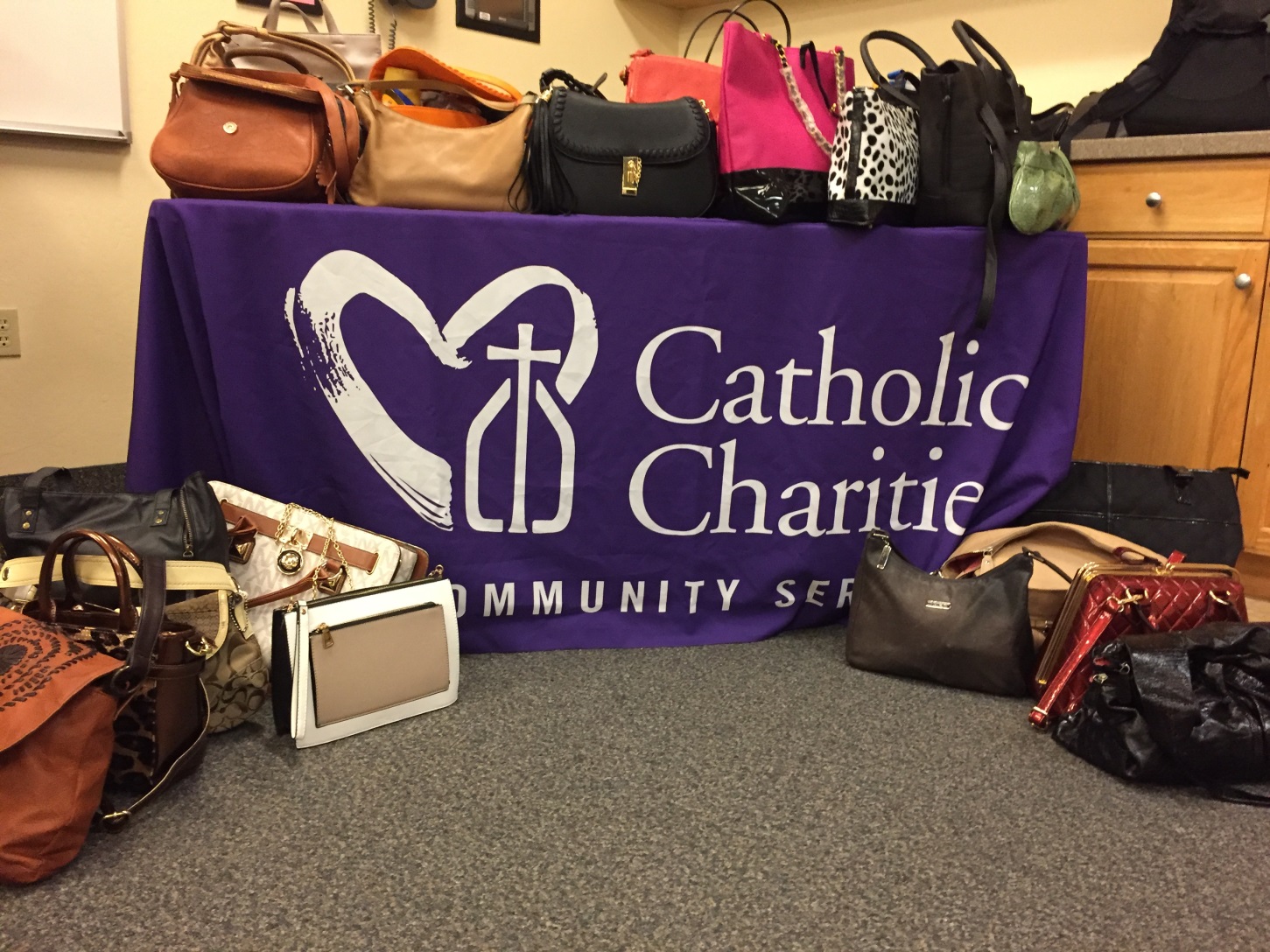 Mother's Day weekend, the purses were distributed to clents in our program. These women from our affordable housing program were thrilled to receive the purses and all the goodies inside.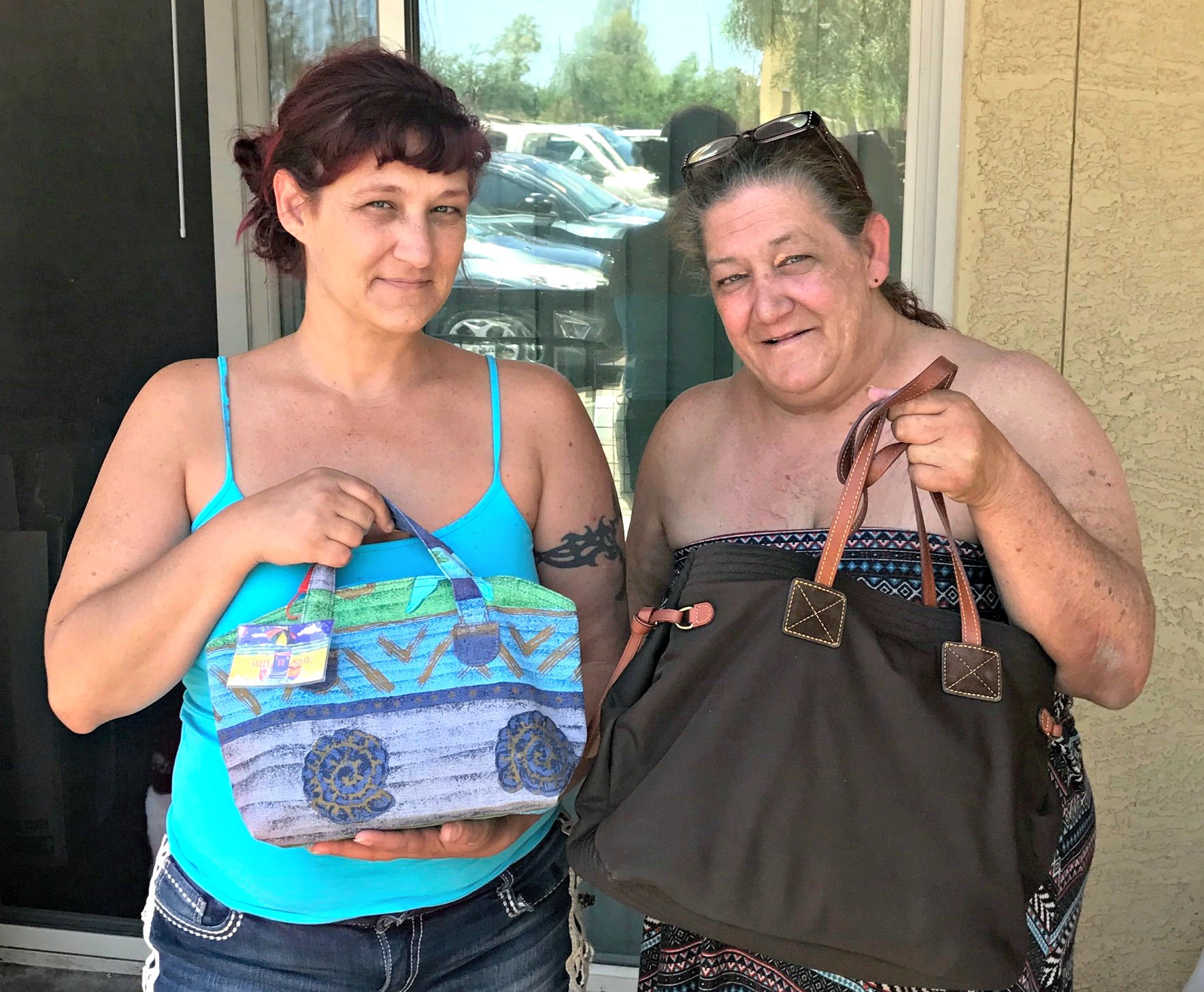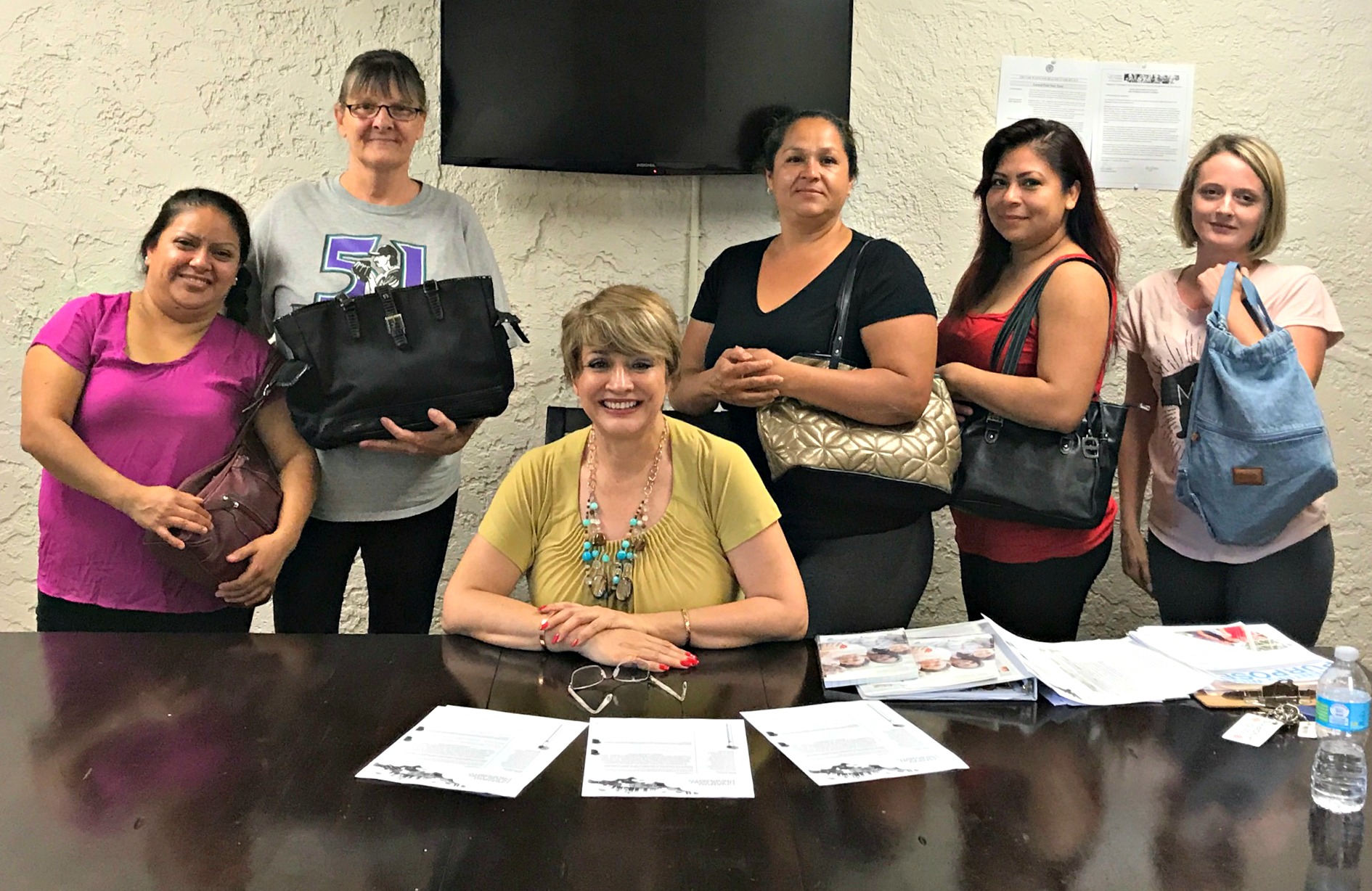 If your group is looking to get involved in a volunteer activity, please contact Jordan Firman at This email address is being protected from spambots. You need JavaScript enabled to view it. or visit our volunteer page to learn about more volunteer opportunities in your community!