Summertime can be a very fun, but overwhelming time for parents, especially in Arizona where the constantly hot temperatures limit the amount of fun that kids can have outside. Here are some tips and ideas for maintaining sanity with routines and engaging in fun activities to break the boredom.
Routines
Keep routines the same during the summer. If your kids are used to eating lunch and snacks at a particular time, do your best to keep to it. Keep bedtimes the same, and do not allow kids to sleep in too late. Kids thrive on routine and will be happiest if they have structure.
Try dedicating portions of the day to different activities, for example, mornings may be for free play – imaginative play, artwork, blocks, games, etc. After lunch, you may want an hour of quiet activity – reading, puzzles, etc. For the afternoon, you may choose to do some kind of directed activity – cooking together, art projects, science experiments.
Activities
Here are some suggestions for activities that you can do with your children.
Get a Hobby. Teach your kids a new skill! If you have a hobby you enjoy, the passion you have for this will be contagious for your children. Some ideas including learning how to sew, painting, jigsaw puzzles, baking or collecting.
The Fort. Build a fort with your kids with pillows and blankets. Allow them to eat their afternoon snack like a picnic inside their fort!
Thrift Shopping. Take your kids to thrift stores and see who can find the most interesting find! Make a bingo card of items you are looking for and see who finds them all first. Let your children pick out a small item of their choosing and challenge them to come up with creative uses for it.
Water Fun. Splash pads are a great way for kids to stay cool, but still get a chance to get outside. Go as early as possible, slather on the sunscreen, and wear hats!
Local Library. Story time at the local libraries is a great way to get out of the house and not spend any money. Most libraries have a children's section that includes puzzles, blocks or games. Summer reading programs are a great motivator – kids can win prizes and free books!
Although there will always be many places and activities that you may want to visit and spend money on, the reality is that your children will remember the time spent with them more than the places you went.
You will always have many chores to do and tasks to complete, but do not forget to spend time with your kids. Put your phone down and play hide and seek around the house, read books together, have a dance party, or do craft projects. No matter what the activity is, your children will enjoy the undivided attention you are able to give them.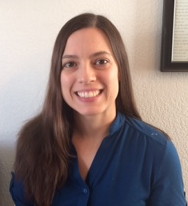 Mary Cannon is a program manager for the Catholic Charities' program, Parents as Teachers, with the Arizona Partnership for Children (AzPAC). Parents as Teachers provides free family support through home visits, group connections, screenings and assessments, along with needed resources.