If you are experiencing an unexpected pregnancy and need help, please contact us today for free counseling at This email address is being protected from spambots. You need JavaScript enabled to view it. or by calling or texting us at 1-888-818-4445. Find out more or chat with us online.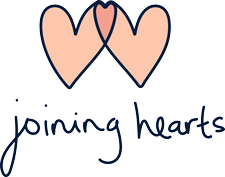 Our compassionate pregnancy specialists help thousands of women and couples throughout central and northern Arizona to explore life-affirming birth options for their unexpected pregnancies. We help you understand the facts about parenting, adoption, adoption law, birth parent rights and what to expect to help you make the best plan for you and your child. Temporary infant care is available if you need more time after your child's birth to make a thoughtful decision without the pressure of parenting or placing.
Adoption
If you are considering adoption, we will help you decide how much future contact you would like to have with your child and connect you with loving, adoptive families who want to honor your wishes. We also prepare adoptive families with significant education and support for the life-long commitment to their new child and to you.
Parenting
If you plan to parent your child, we help you build the skills and resources necessary, including financial preparedness, parenting education and ongoing counseling as needed. We develop a community of support for you and your child through advocacy and referral.
All of our services are free to the pregnancy client. Visit our website to chat with us or call our 24/7 hotline at 1-888-818-4445.
Catholic Charities provides free unexpected pregnancy counseling throughout central and northern Arizona, including the rural areas of ...
Apache County
Coconino County
Maricopa County
Mohave County
Navajo County
Yavapai County
We look forward to serving you today. Contact us.