A conflict broke out among family members, and suddenly Gary Timbrook was homeless. It could happen to anyone, even a veteran, like him.
Timbrook is a 71-year-old Air Force and Navy veteran. He considers himself an overachiever, but this time, Timbrook needed help
Homeless Veteran
He was homeless for five days when he decided to approach Veterans Affairs for help. They directed him to Catholic Charities MANA (Marines, Army, Navy, Air Force) House.
Catholic Charities MANA House provides transitional housing and support services for veterans with the goal of reclaiming a life of self-sufficiency. In addition to safe shelter and meals, veterans receive career counseling, benefits review and upgrades, assistance finding permanent housing, transportation vouchers, leisure activities, and much more.
Over a three-month time period, Timbrook utilized MANA House services and case management to get his priorities in order. He made friends in the process too.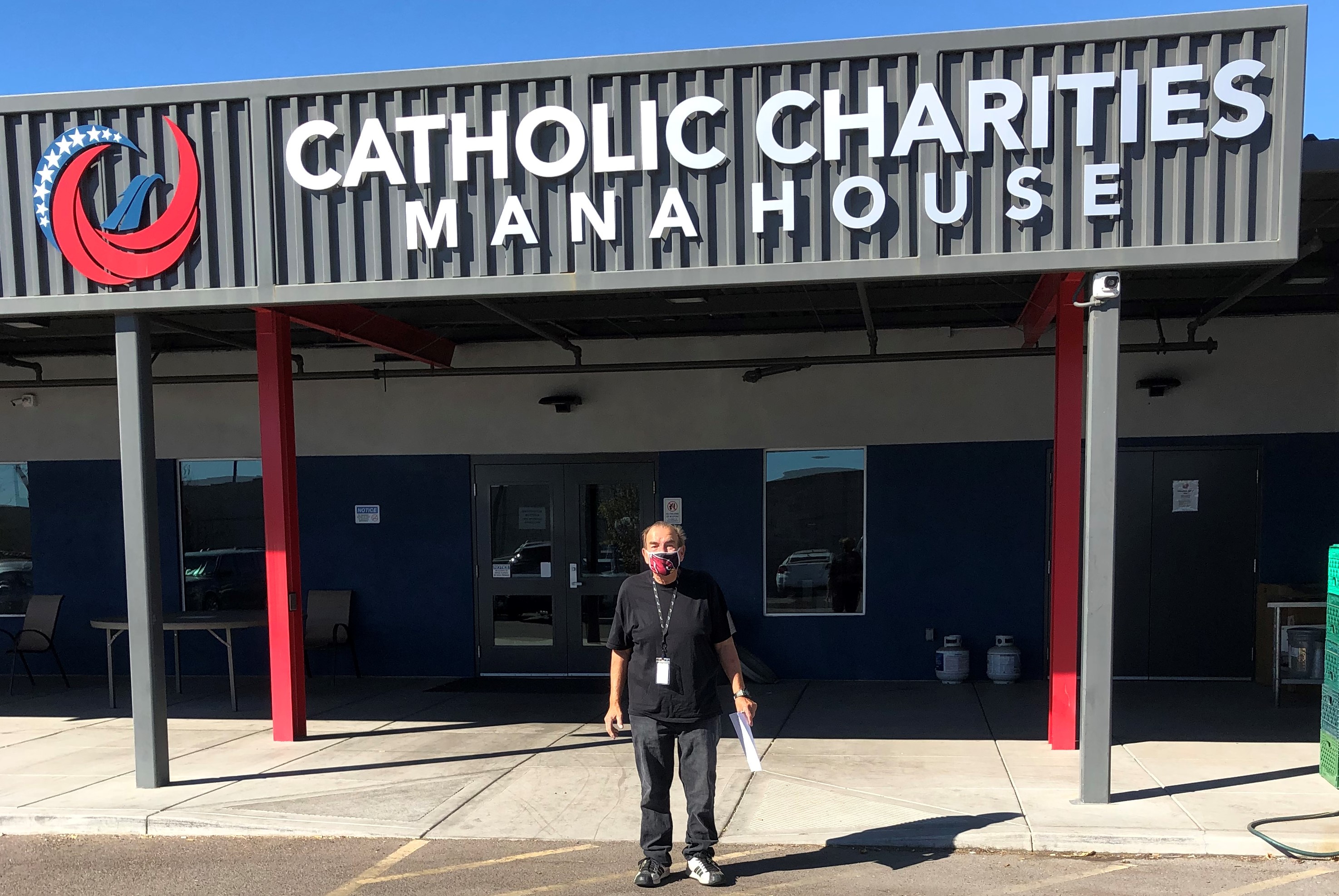 Getting to Work
Timbrook was one of the few men at MANA House who owned a vehicle. He would often give other residents rides. One of his roommates worked at a car wash where and needed to be at work before the public buses ran in the early mornings. Timbrook happily gave him rides to work.
Another veteran had a service dog at MANA House with its own special needs. Timbrook often took him and the dog to Petsmart for food and supplies.
He recognized that many people can't afford transportation or don't have access to it. That is when he applied to work for a medical transport company.
Timbrook now gets paid to transport people to their medical appointments. It pays well when considering the driver must be trained in CPR and First Aid. Those were a breeze for Timbrook after serving as a medic in the Navy.
Self-Sufficiency
His job is flexible so that he can control the hours he can work. . Between that and his monthly Social Security stipend, Timbrook maintains permanent housing.
"I feel good about myself now, where I didn't before," said Timbrook.
He continues to work with MANA House case managers to further his success. Timbrook opened a savings account to have ready in case of future emergencies.
Karrine Hennington, Housing Stability Case Manager at MANA House said, "All we did was give him resources, hope, and strength when he felt down."
Timbrook attributes Catholic Charities for giving him his life back. He is now planning to take his first vacation in 20 years, a road trip to Memphis, TN.