Each year, World Refugee Day is celebrated on June 20. There are more than 50 million refugees around the world. On this day we honor the courage and determination of refugees who are overcoming seemingly insurmountable obstacles.
Catholic Charities has the largest resettlement program for refugees in Arizona, helping nearly 1,000 refugees each year. Our clients come to us with very few personal items. We help them get settled into their new life in America.
To celebrate these courageous people, Catholic Charities Refugee program hosts a Refugee Appreciation Dinner. The evening includes dinner, entertainment and recognition of refugees who have become self-sufficient in America and organizations that help them.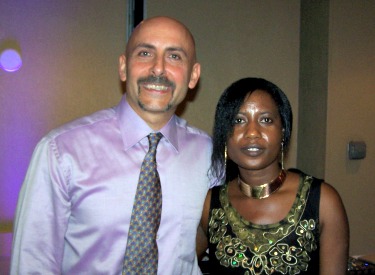 Anita Mamy and Karim Moabi were the emcees for the evening.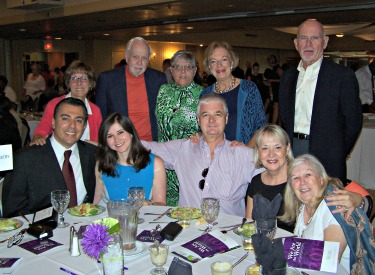 The Attila Magyar Humanitarian Award was presented to The Refugee Ministry of St Patrick Catholic Community. St Patrick's is dedicated to helping newly arrived refugees in many ways. Recently, they held a parish-wide bicycle drive which provided 30 refugees with transportation to and from work.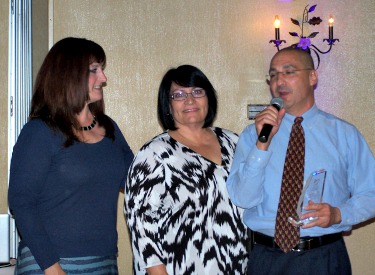 Papa John's Salads and Produce, Inc. received the Employer of the Year award. Compliance Manager, David Sawicki and Patty Stafl-McGregor, Employee Relations Specialist with Papa John's Distribution Center in Tolleson help identify van pool opportunities for employees and when those opportunities aren't available Papa John's accommodates employees by adjusting their schedule.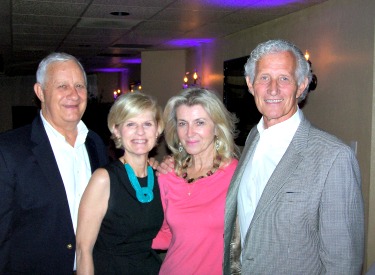 Several of Catholic Charities board members attended the event including Ron and Elizabeth Stoll and Milena and Michael Howell.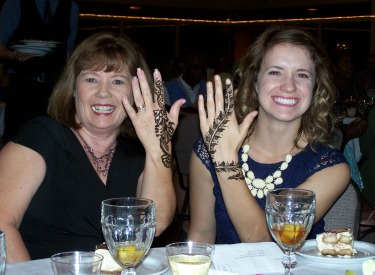 The evening also included talented entertainers. Cathy Peterson, Vice President of Program Services and her daughter had their hands painted with henna. Entertainment also included Cuban singing and dancing, Sudanese belly dancing, Tahitian dancing and more.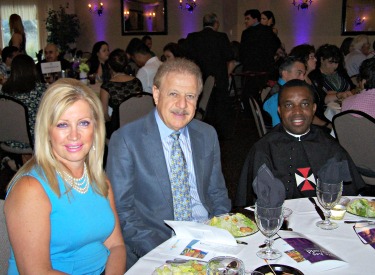 Everyone enjoyed the evening including Katz and Karman Halabu seated next to Father Zawadi.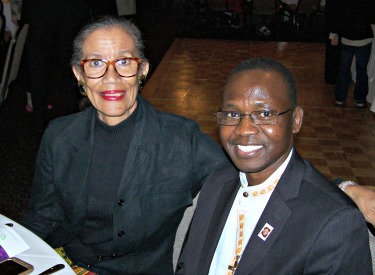 Catholic Charities board member Andy Hardin is seated next to Father Robert Aliunzi, pastor at St. James Parish.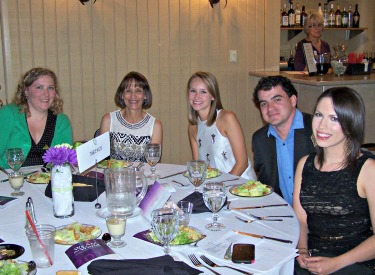 Sponsors for the evening include Bug & Weed Mart, Cute Smiles 4 Kids, Michael R. Elert and Dr. Honora A. Norton board members of Catholic Charities Community Services, 25th Street Automotive, Miguel Avila and Andy Bauman of Coulter Nissan, Cuban Foods Bakery and Restaurant, Michael Aftanski, General manager of Hilton Garden Inn and Anna Sepic of AMS Renatus Investing LLC.
If you'd like to more information or to offer assistance, contact our Refugee Resettlement program. You can also direct your one-time or monthy gift toward our refugee program.