Each year, Catholic Charities interns, volunteers and staff partner with other agencies around Arizona for the annual Balance of State Point In Time Homeless Winter Count. The annual count surveys the number of people living on the streets across the state. In late January, our staff searched for homeless in Coconino, Yavapai and Mohave counties. This work took our staff across vast countryside to remote places where the homeless stay.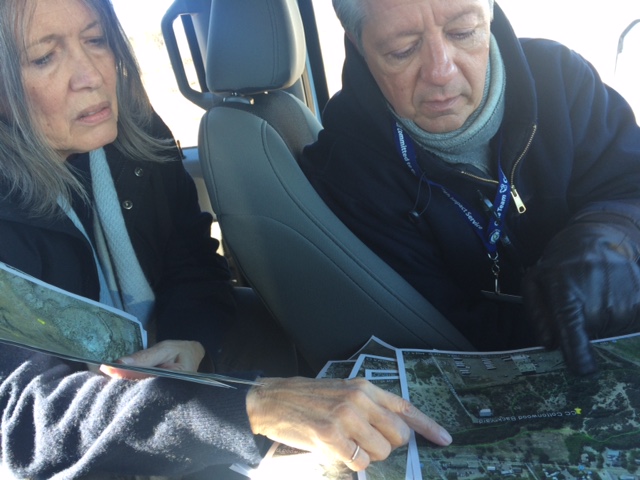 Catholic Charities is on the front lines of helping northern Arizona's homeless residents every day and is uniquely prepared to find them shelter and support.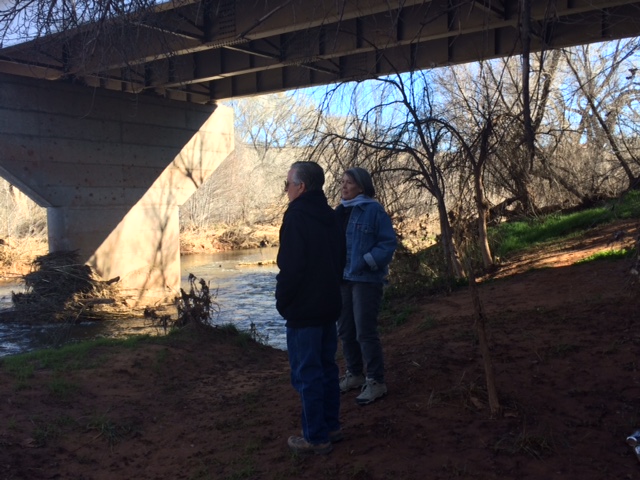 Catholic Charities team members, Meredith Earles from the Prescott office along with Janet Conchy and Vincent Scarponi II from the Cottonwood office, conducted outreach and surveys in the Verde Valley of Yavapai county.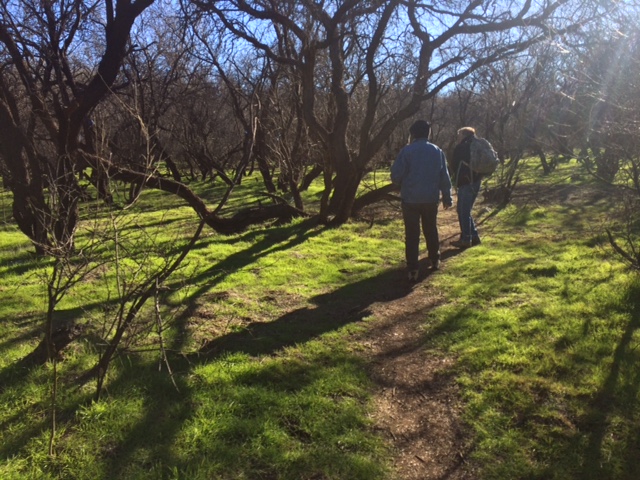 This took them to remote areas along the Verde River and to known camping locations for the homeless in the deserts, rural roads and the interstate. They searched in and around Cottonwood, Clarkdale, Camp Verde and Cornville.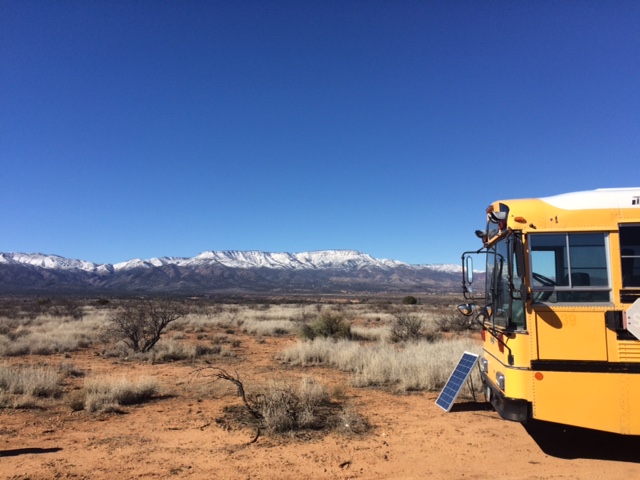 Needless to say, the count requires an "all hands on deck" effort for the northern Catholic Charities offices. We know we couldn't succeed without our partners and staff, so we'd like to say thank you to…
• U.S. Vets, Prescott
• Interagency, Lake Havasu City
• Veterans Resource Center, Bullhead City
• Veterans Resource Center, Flagstaff
• River City Rescource Center, Bullhead City
• City of Flagstaff Government
• Flagstaff Police Department
• Flagstaff Family Food Center
• Coconino County Community Services
• Northland Family Help Center
• Flagstaff Public Libraries
• Leah Bloom, Housing Department with the City of Flagstaff
• Sunshine Rescue Mission, Flagstaff
• Northern Arizona University, Flagstaff
• Healthy Meals Soup Kitchen, Page
• Northern Family Help Center, Flagstaff
And special thanks to Catholic Charities staff and a large number of volunteers…
Cottonwood: Eliza Louden, Jackie Nairn, Janet Conchy, Vincent Scarponi. Flagstaff: Richard Brust, Corrin Johns, William Lowe, Robert Sather, Sayer Gaughan, Jessica Arreola, Sandi Flores, Michelle Hoffman, Julie Drinkard, Rigo Cardenas, Christine Goitia, Camie Rasband, Lauren Randell, Mary Lawson. Mohave: Susan Harris, Patricia Jacques. Prescott: Michael Kpodo, Kathryn Goodwin, Meredith Earles, Dawn Hayden.
If you'd like to join our team to help the homeless, you can do so by making a donation or volunteering to be a part of this life-saving work! You can also take action by being aware of local shelters. The City of Flagstaff created a Do Something page with lists of resources for the homeless during the winter months.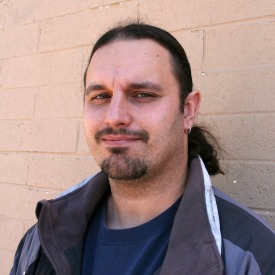 Richard "Rick" Brust began working at Catholic Charities in the PATH program since February 2010. He leads outreaches to connect with homeless people living in northern Arizona. Rick serves on numerous committees to find solutions that will improve the lives of homeless people. Rick was homeless himself three times between 1998-2001. Rick is also an experienced and versatile musician. He recently received a state-wide award for his service to the homeless.