With Spring Training season in full swing, kids and parents recently piled out of cars and minivans at Camelback Ranch – Glendale for a day at the ballpark. Thanks to the Chicago White Sox's new Manager, Pedro Grifol and his wife Ali Grifol, Catholic Charities clients from the adoption and foster care program, as well as our affordable housing communities experienced a once-in-a-lifetime day of baseball that would have most Sox fans scrambling for an opportunity to join in the fun.
Families were greeted with White Sox ballcaps and bracelets as they rallied on the lawn in front of the White Sox administrative offices before a VIP tour of the Spring Training facilities.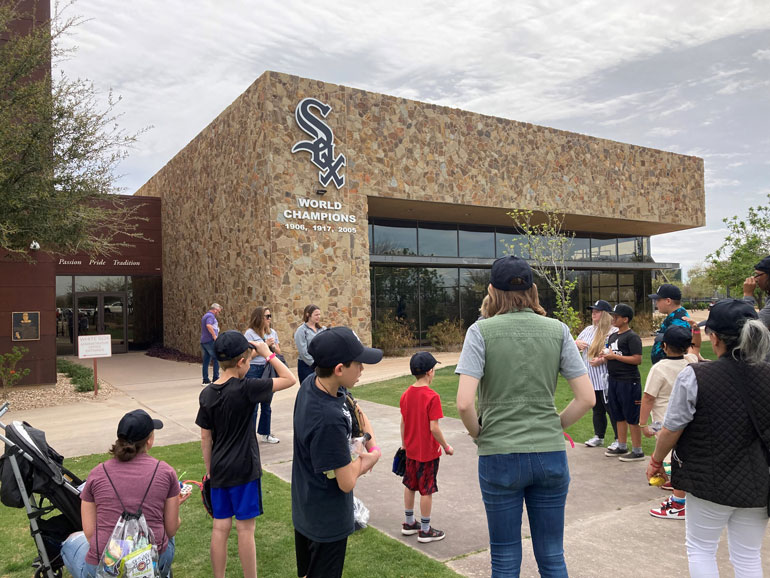 Ali Grifol, Megan Smithers, Sr. Manager of Community and Player Relations, and Christine O'Reilly, Executive Director of White Sox Charities, welcomed the kids to Camelback Ranch – Glendale, home of the Chicago White Sox during the Cactus League Spring Training.
---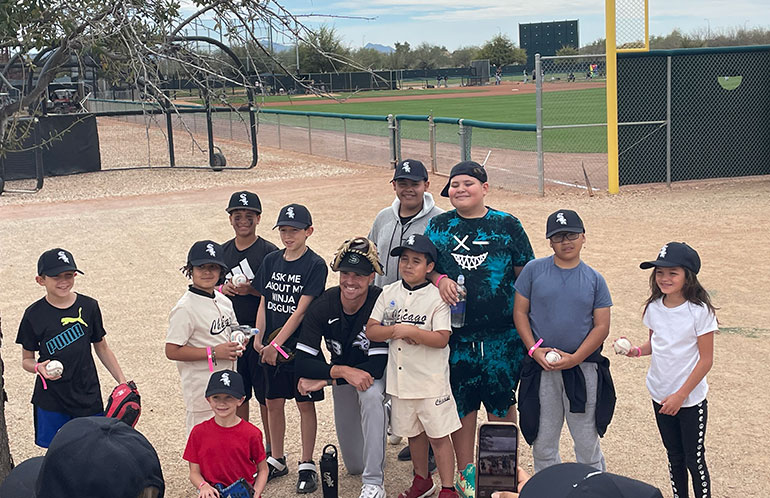 A White Sox player poses with Catholic Charities kids after signing baseballs. Both the Sox and their minor league affiliates practice at Camelback Ranch.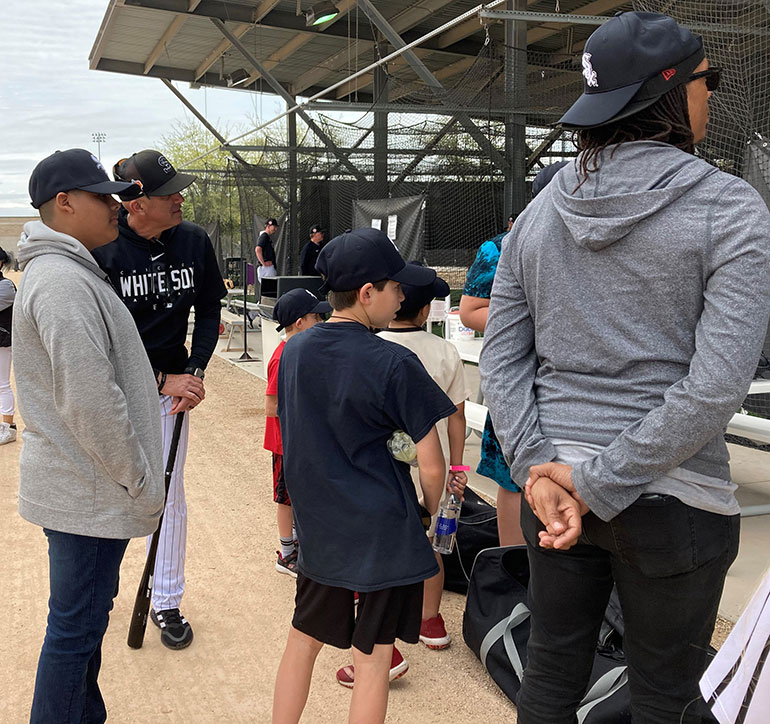 White Sox Manager, Pedro Grifol gives the boys a
rundown of the pitchers training before the big game.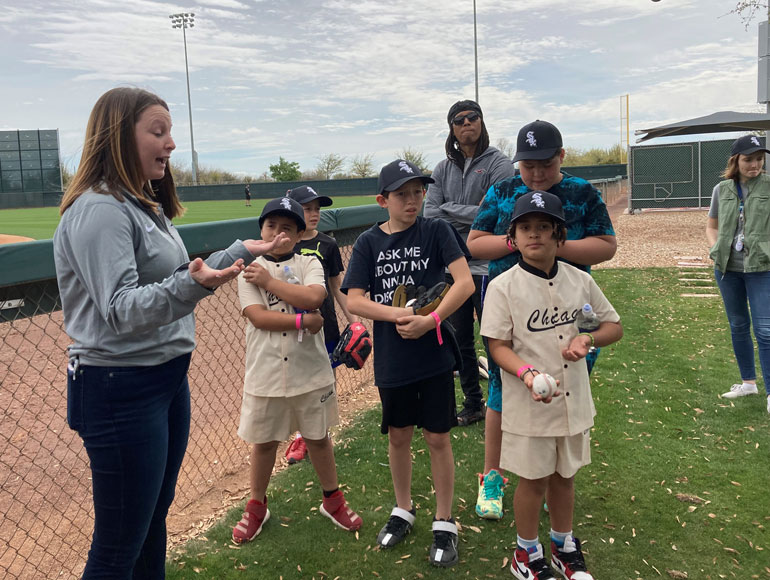 In addition to the game itself, here are many other jobs around the park that are important to the team. Megan Smithers explained that nutritionists, trainers, and support staff are vital to success during the season. She also explained the secret art of groundskeeping which helps gives the White Sox a home-field advantage while in Phoenix for Spring Training. The training field's dimensions are an exact replica of Guaranteed Rate Field in Chicago.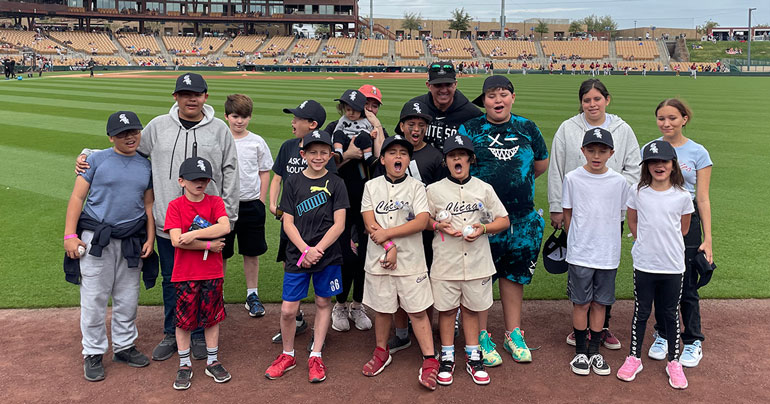 Everyone shouts, "Go White Sox!" on the Camelback Ranch field with Pedro Grifol.
During the ball game, there was no shortage of hotdogs, hamburgers, and ice cream. For most kids, this was their first major league baseball (MLB) experience! One foster parent said that her family "had a blast! Met some new friends, had perfect weather, and even caught some baseballs."
Thanks to the White Sox, this is an experience that these kids will not soon forget! Special thanks to the Grifols, Christine O'Reilly, Megan Smithers, Antonia Acuna, Coordinator of Community Relations for helping our kids and their families create new memories that they will remember for a lifetime.