Nancy Padberg grew up in a Catholic household that emphasized the importance and benefits of education. "My dad wanted all five of us kids to have a college degree because he wasn't able to," said Nancy.
That dedication to education paid off; Nancy and her siblings all attended higher education, some receiving one or two bachelor's degrees. Nancy went on to earn her MBA at Pepperdine University Graziadio School of Business.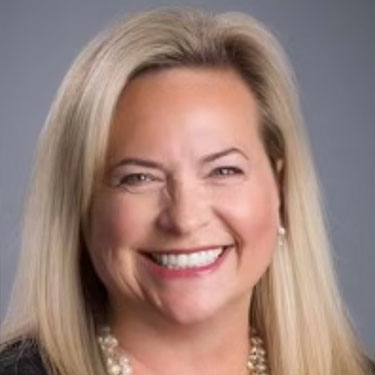 Catholic Education Arizona
After more than two decades in California, Nancy returned to Arizona to serve as the President and CEO of Catholic Education Arizona.
Catholic Education Arizona is a nonprofit school tuition organization that serves 37 Catholic schools in the Diocese of Phoenix. "In our high schools, we have a 99.4% graduation rate. 97% of those graduates matriculate to higher education or military service."
While Catholic Charities walks alongside individuals and families in crisis and provides services to help them thrive; Catholic Education Arizona provides scholarships to underserved students, allowing for private school education. Together, we are investing in the future of our communities.
The Power of Education
"The education conversation has been a part of my life from a young age, I see the difference it makes," said Nancy. Education provides knowledge, skills, confidence, leadership opportunities and growth opportunities, it provides options."
Catholic Education Arizona scholarships are funded, in large part, by tax credits from individuals and corporations. Individuals can contribute to Arizona Private Education tax credit up to $1,219 for single filers or $2,435 for married filers per year. Individuals with sufficient tax liability may be able to stack tax credits to contribute to State of Arizona Foster Care Tax Credit and Arizona Charitable Tax Credit. Corporations such as APS, Shea Homes and GCU also contribute to Catholic Education Arizona using the Arizona Low Income tax credit.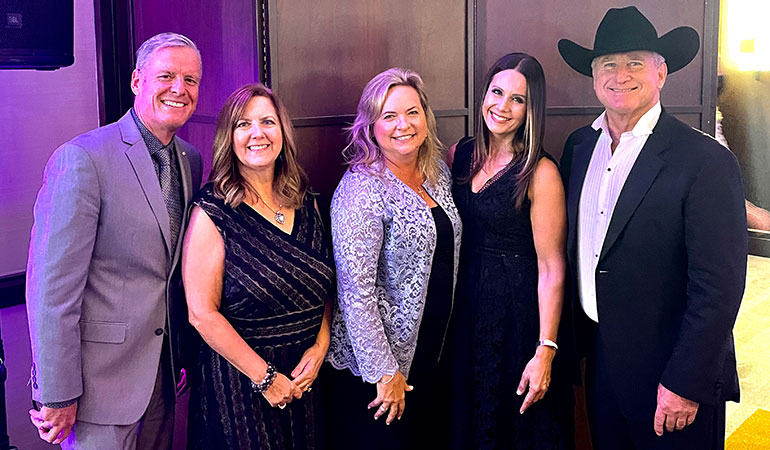 Catholic Charities Community Services President and CEO Paul Mulligan, Catholic Charities Vice President of Philanthropy Karen Bisko, Catholic Education Association President and Catholic Charities Board Member Nancy Padberg, Marcelle Meitus, and Catholic Charities Board Member Mark Hiegel.
Serving Arizona Families
Nancy was familiar with Catholic Charities growing up but didn't realize the breadth and depth of the 23 programs that Catholic Charities has until she became a member of the board of directors in May 2020. "What really struck me was the way Catholic Charities served children in foster care, veterans and those experiencing homelessness."
Foster care is particularly important to Nancy. She and her husband adopted their daughter Nina from foster care when she was 6 years old. "When a foster child is surrounded by love, support, care, education... it will change their life."
Now, 20 years later, Nina is a college graduate and owns her own home. "She thrived in Catholic schools. We are really proud of her."
Nancy is proud to serve on the Catholic Charities board of directors and extend the impact she makes on the community to reach more people and change more lives.