Volunteerism at the
Heart of Catholic Charities
Number of Volunteers
1,611
Number of Volunteer Hours

35,920
Monetary Value of Volunteer Time

$1,025,157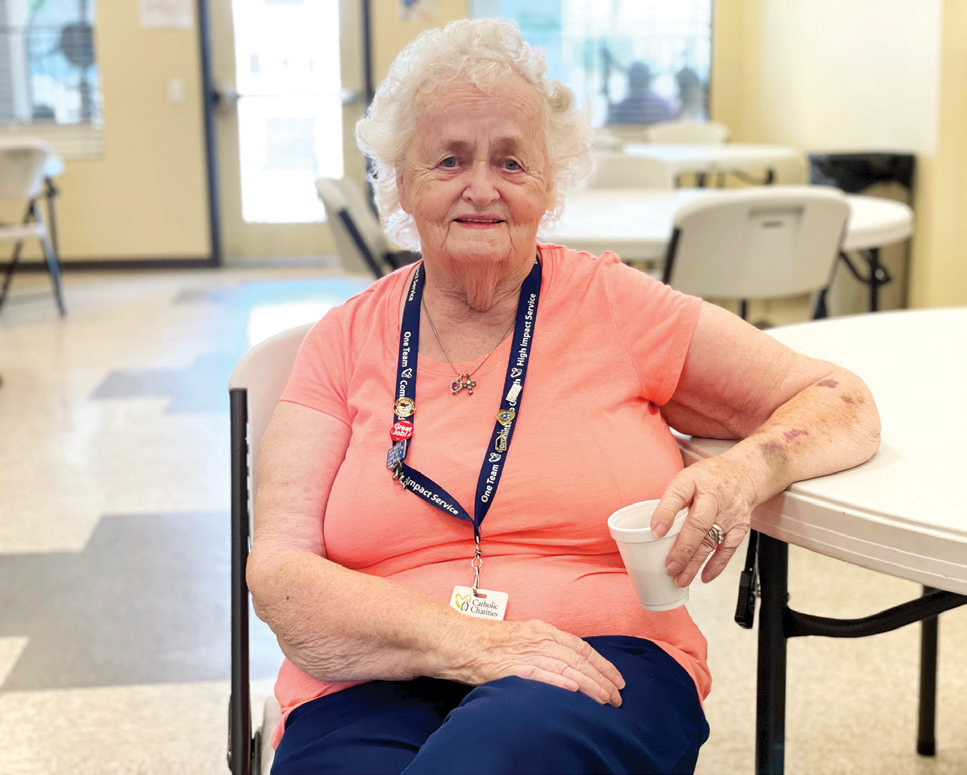 During the pandemic, in-person volunteerism was significantly reduced. However, as many of our programs are essential, our volunteers stepped up to follow stringent health and safety protocols in order give back.
One such program is The Legacy Foundation Christine Stamper Center for Help & Hope in Bullhead City, which provides both day services and critical overnight shelter for those experiencing homelessness. As the only facility of its kind in the area, operations are crucial. With the assistance of dedicated volunteers like Marilyn, the shelter remained open.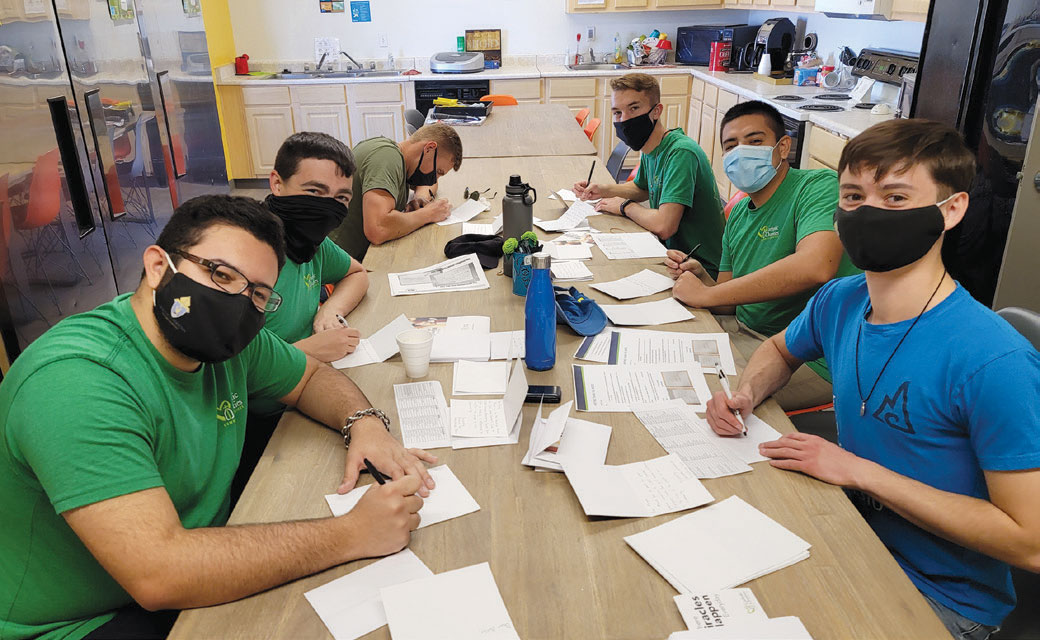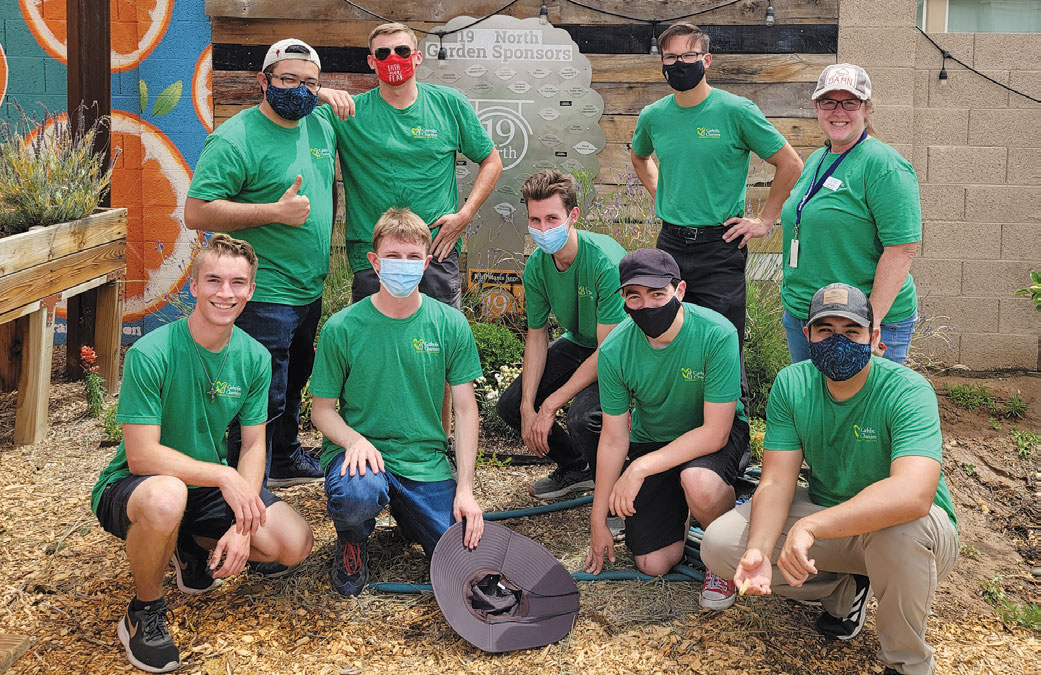 Seminarians Provide Essential Service
A group of Seminarians from the Diocese of Phoenix contributed their time and talent throughout the year in a variety of ways. Their steadfast service has been an essential part of sustaining and advancing the mission and giving back to the community. The following are just a few of the ways they made a difference in the lives of our community members:
They helped prepare Santa Sacks for Emergency Santa at CARE Campus, our community center in Mesa.

They cleaned the kitchen at MANA House (Marines/Army/Navy/Air Force) our shelter for veterans experiencing homelessness.

They repaired fencing and painted rooms of My Sisters' Place (MSP) a domestic violence shelter for families.

They assisted with food distribution from St. Mary's Food Bank at our Housing for Hope affordable housing communities, Ironwood Village and Laurel Tree Apartments, impacting residents and neighbors.

As a special initiative to love our neighbors and care for creation, Seminarians served the community through gardening at the 19NORTH Community Garden.
Emergency Santa Toy Drive Continues to Shine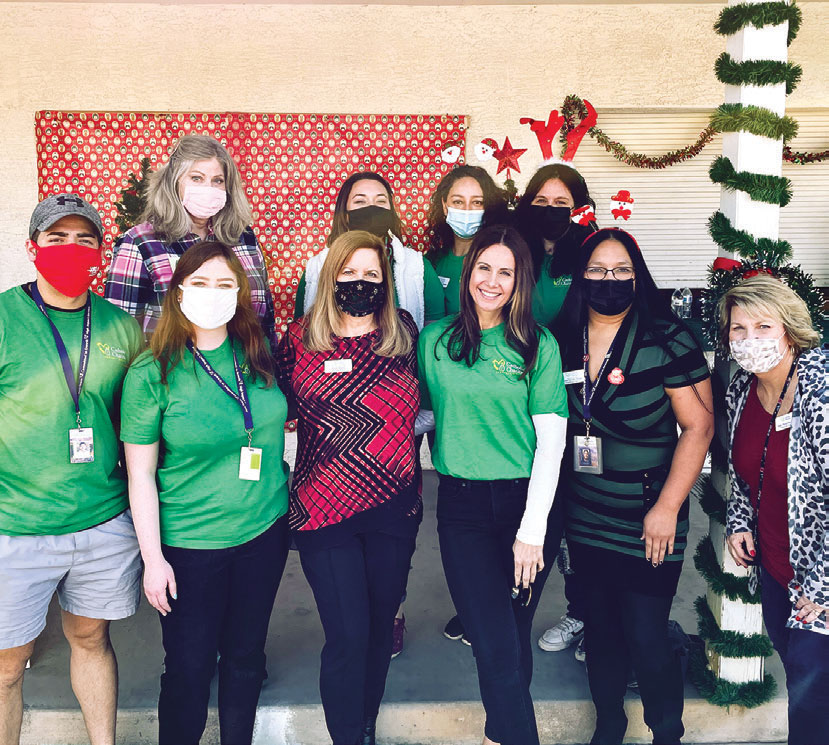 Each year in November and December, Catholic Charities collects toys and other gifts to give out to children in foster care and many other families we serve throughout our Northern and Central Arizona programs. Local companies and businesses were able to participate by volunteering, donating toys and gift cards, hosting a workplace giving event and becoming a sponsor.
Number of children receiving gifts

1,611
Number of families

35,920