Resettlement in Progress for Hundreds of
Afghanistan Refugees
As a contracted agency by the U.S. Health and Human Services' Office of Refugee Resettlement, Catholic Charities was called upon to jump into action at a moment's notice to help those families fleeing Afghanistan amid the Taliban's takeover. These families left behind their homes, extended family members and friends, and all their belongings in the flash of a moment. Our dedicated, compassionate Refugee Resettlement Team worked with the government and other local agencies to ensure all those who arrived had places to stay, food to eat, employment opportunities, access to health care, education and most importantly, connections and assistance in starting a new life in a new country. We expect to continue resettling these families all the way through summer.

NEW Office Opens in Page, AZ
Catholic Charities serves individuals and families throughout seven counties. The needs in Northern Arizona continue to grow, particularly near the Navajo reservation. When our team was offered the use of a building in Page, they jumped at the chance to make it even easier for families in the area to reach out for help. Our new Page office provides case management, foster care support and family preservation programs to ensure the continuation of strong families.


These are but a few of the amazing blessings our agency received and was able to pass along to our community.
As we continue to navigate an uncertain world, one thing will remain: our commitment to improving the lives of individuals and families during their darkest hours. Whether homeless, hungry, scared, lost or preparing to start over, our team will be there, walking alongside them every step of the way. But as always, we cannot do it without your support. Thank you from all of us. We look forward to serving even more.

Blessings in Christ,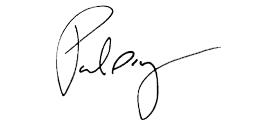 Paul S. Mulligan President & CEO